Hi again,
Okay, so my bulldog is done.   For not being a dragon I kind of like him.   It was fun.  Here are a few photos.  First from one side.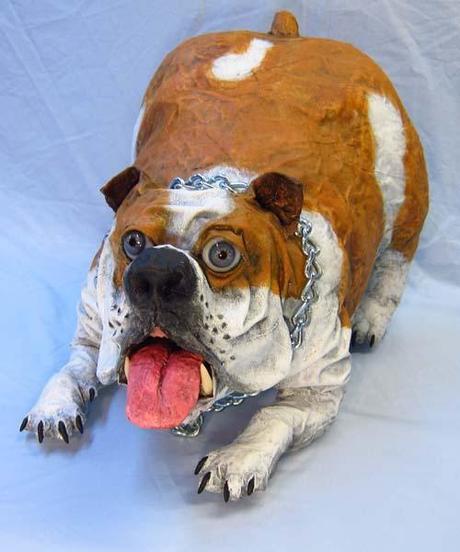 Then the other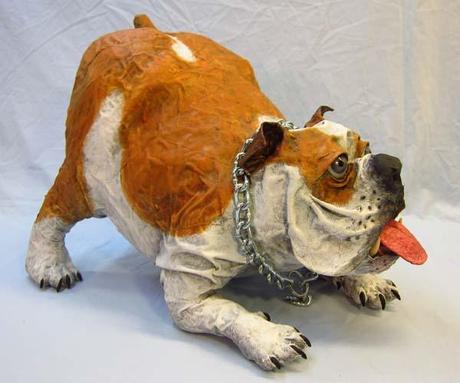 Oh, and I decided to make a little cat to go with him.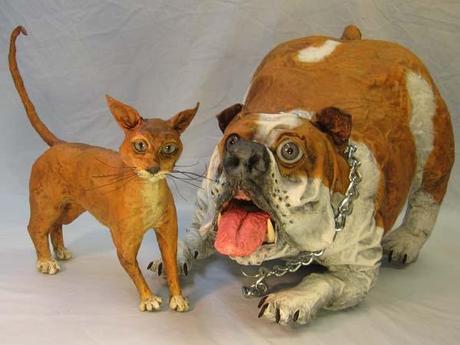 Actually the cat was black in the beginning.   Didn't like him.  So I painted him calico colors.  Didn't like him.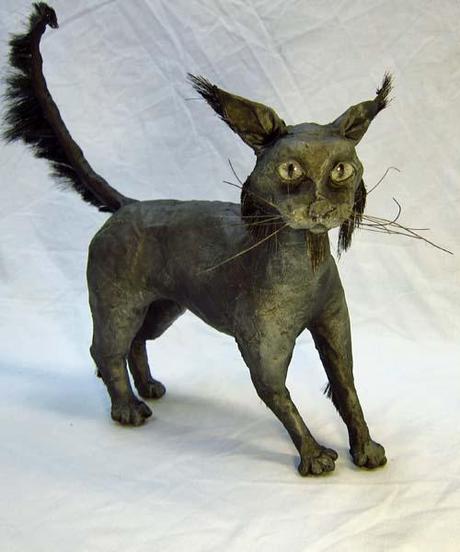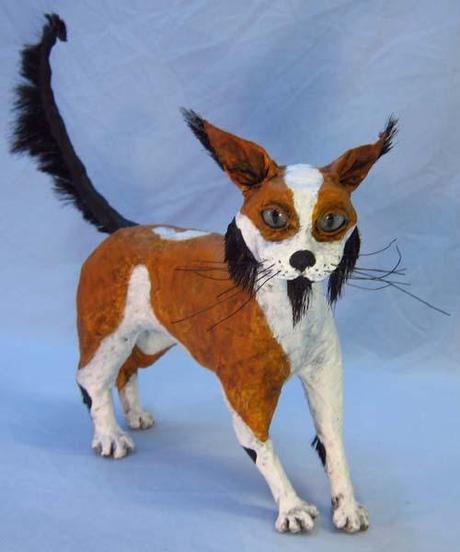 So I painted him again using the same colors as the dog.  Then I liked him.  I suppose it's not too surprising that the closer he got to looking like Eddie the more I liked  him.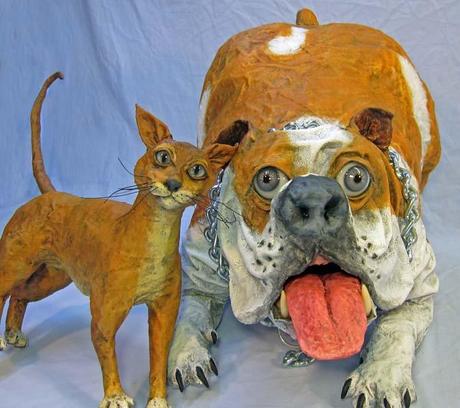 I'm not sure what I'll be making next.   I've started another dragon, but I'm not sure I'll blog about him.   I'll think about it.   Thank you for all of your patience.   I also made one of my usual time-lapse videos of the dog being made if you are interested.  It will be on Youtube tonight.   Take care.  Make art!