Hi again,
So I'm going to admit up front that I've already finished this project.  I've already mentioned it in other posts.  But I want to show the build for those of you who enjoy watching them and people who are first learning about paper mache.   I was commissioned by a very nice person named Steve, owner of the Starling Coffee Company, to make a laughing Buddha for his shop.   I figured I'd start with a photo of my pal Eddie.   Here he is, looking a little concerned.   I think he's worried that the pope John Paul might not get his second miracle.  (it's hard to do miracles after you die.)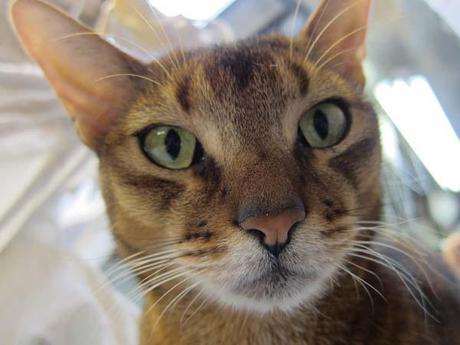 As always with my paper mache projects, I started with a pile of crumpled balls of newspaper.  I wanted the Buddha to be full size, at least as big as I am.   So I needed quite a few of these.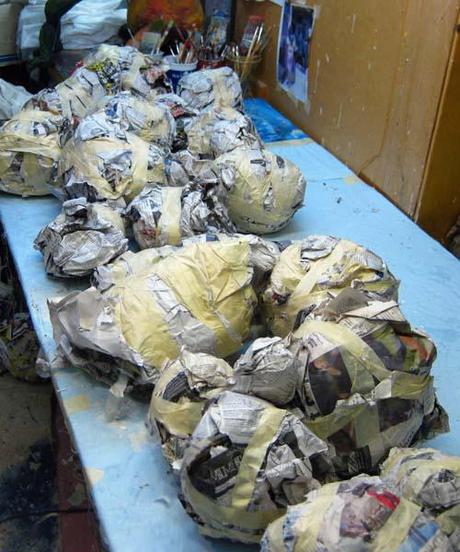 I put them all together with masking tape.  Here is the body from the front and the side.  As you can see, I used a lot of masking tape to hold all of this together.  The masking tape also keeps the paper mache paste from soaking too deeply into the giant wad of paper.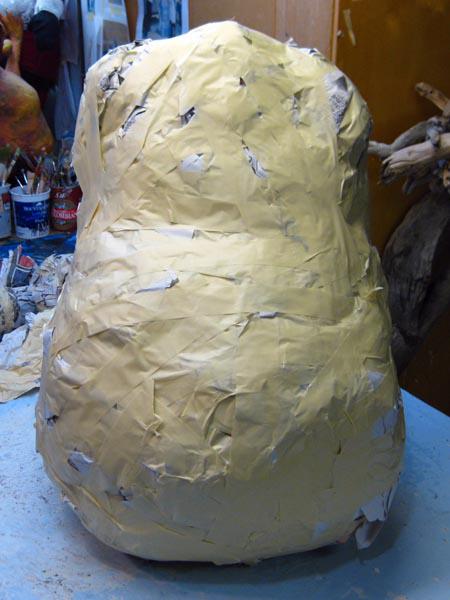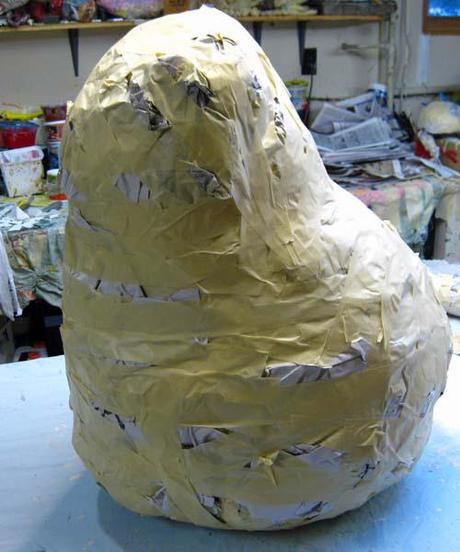 I also made separate balls to use for the head and for sculpting various other parts.   I made the basic thighs and calves and upper arms and forearms.  I put those inside wire clothes hangers.   On the right are all of these pieces drying after I added the paper mache.  It took about a week for this mass of paper mache to dry.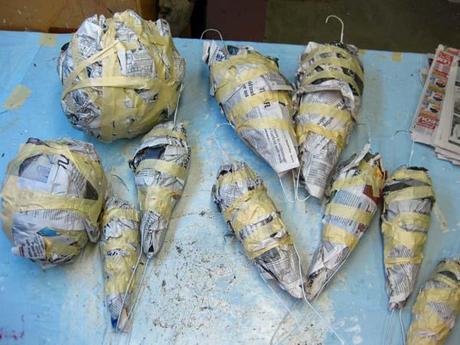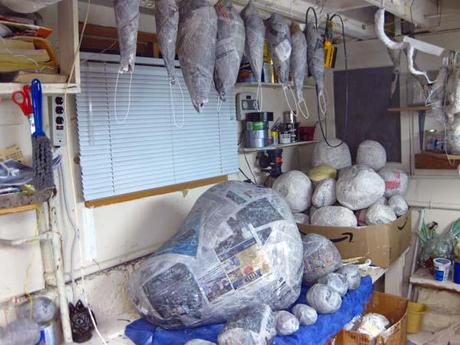 Okay, this last photo has nothing to do with paper mache.  It is a photo of sunset ON MARS!  It was taken by one of the rovers.   Isn't it amazing what humans can do?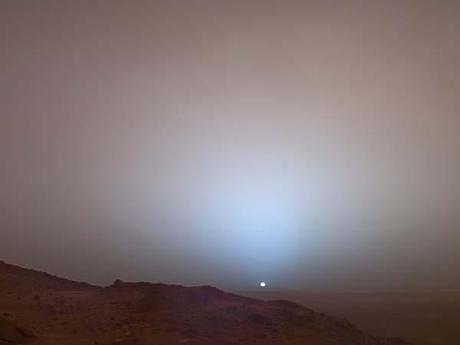 By the way, if you live in the Seattle area, and you can't stand waiting for me to show you the finished product, then go have a cup of coffee at Starlings.   It's in Lynnwood at 16108 Ash Way, just off the 164th exit of I-5.  
See you soon with the next installment. 
Dan