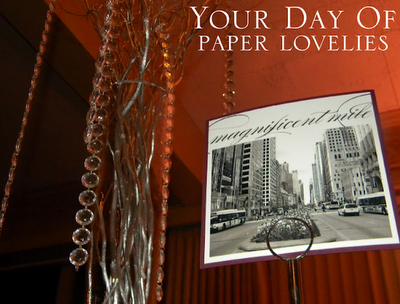 Table number by CT-Designs
Ok brides-to-be, it's all happening. Your big day is just around the corner and it's going to be magical and full of beautiful details and love. But before you can swim in the afterglow of a wedding well done you've got some paper related details to think about. Here is a quick list:
ceremony wedding programs
reception menus
escort cards
place cards
table cards
favor tags
wedding guestbook
All these paper details help to guide your guests to where things are located and what things are. It may seem small but it's important, and your guests will appreciate a little guidance during your big day. I mean, come on---who doesn't like a sign or a label that says dessert bar or drinks this way?!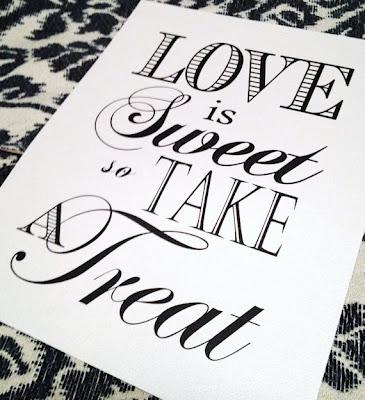 Reception sign from Ella Gent Ink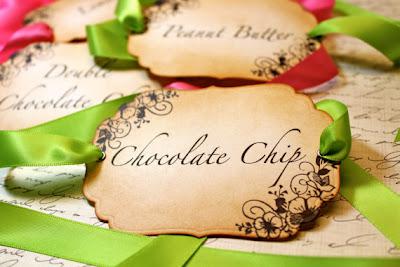 Vintage inspired buffet labels from Jacquelyn Vaccaro
Ceremony programs
can give your guests some information on who's in the wedding, how the pair met, and background information on family and/or cultural traditions taking place during the ceremony. 
Not every reception is going to need place cards. You'll only have these lovely little papers if you have assigned seating. Aren't sure yet if you want to have assigned seating? Check out this recent feature in the
New York Times Style
section about seat assignments.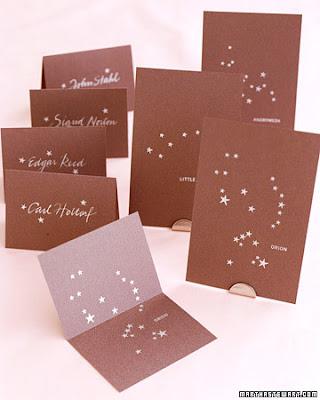 courtesy of Martha Stewart Weddings
The above pic is a great example of DIY place cards, these are made from stamps and folded paper.