Pantene Pro-V All Day Smooth Miracle Water Claims:
Damaged hair cannot balance moisture. Hair loses essential moisture when dry and absorbs excess moisture when humid.
Pro-V Moisture Balance Formula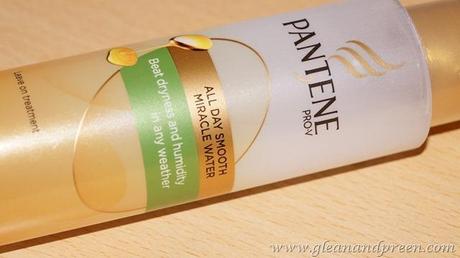 Helps hair regain it's ability to balance moisture - lock in moisture and shut out excess humidity.

Non-sticky water cream transforms into water for an ultra-light finish and natural feel.

All day smooth hair in any weather – beat dryness and humidity.
Price:
159
INR for 100ml
Shelf Life:
3 years.
My Expectations:
To be honest, I stopped hoping that any hair care product will be able to quench the thirstiness of my insatiable dry hair. So I didn't expect any miraculously silky smooth hair from Pantene Miracle Product. All I wanted was a light-weight serum that smoothens my dry hair at least by 50% and maintains it in the same way for the whole day. Read on to know how Pantene Miracle Water fared on my dry hair.  
Tamed Dry Frizz Curls Using Pantene All Day Smooth Miracle Water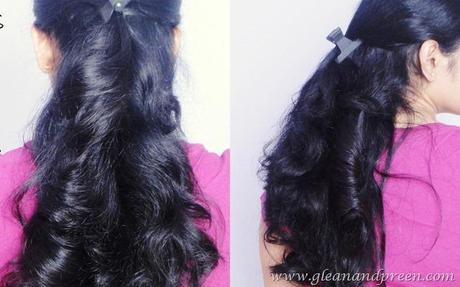 Look & Feel
Package: It comes in a long plastic bottle with a pump dispenser. The bottle is light yet sturdy so it's quite a travel friendly package. The dispenser is quite convenient to use and helps in controlling the amount of quantity to be pumped out.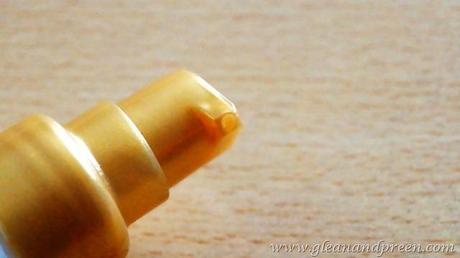 Fragrance: The fragrance is similar to all other Pantene Hair Care products. It's floral and refreshing. It lingers for almost the whole day and I actually keep smelling my hair in between. Oh..I am right now getting a whiff of it
Texture: It comes out as a translucent gel and on rubbing between the palms it turns watery. I love it's texture as it spreads easily.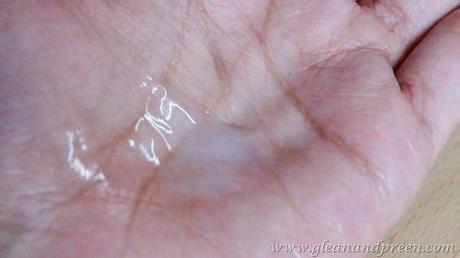 Once Rubbed between Palms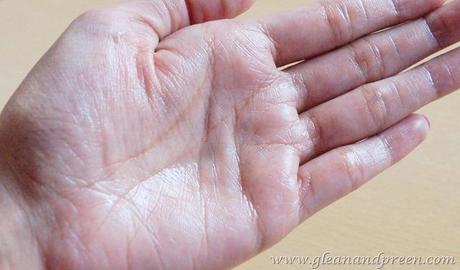 How I have Tested: I have tried it in almost all possible ways as mentioned below.
On Wet Hair + Air Drying
On Wet Hair + Hair Styling with Heat
Dry Hair
Hair Styling + Like a Smoothening Gel.
Ingredients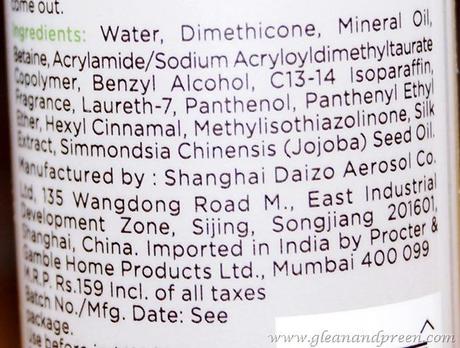 Pantene Pro-V All Day Smooth Miracle Water
Effects
Heat Protection? I regularly blow dry my hair and this serum was averagely effective in offering heat protection because my hair was a little dry after blow drying.
Detangling? Yes it detangles hair very well.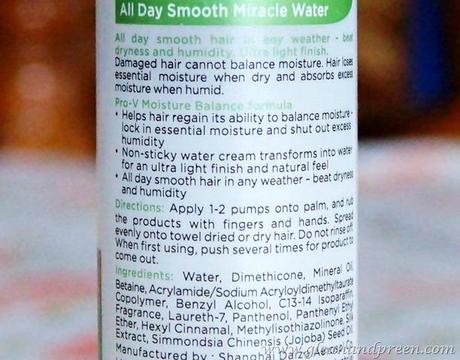 Moisturization? This product provided me only about 40% moisturization .
Smoothening? Because it has a gel like consistency it does a very good job in smoothening and holding the fine fly-always.

Lasting Power? On my hair all the properties of this serum last only for 5 hours. Post which I have to re-apply it for getting the same effects.
Weighs Down? NO. As I said I keep re-applying it and still it never weighs down my hair or it never makes it greasy.
To see the effect live check out the below 10 Minute Hair Curling Video Tutorial
Using Pantene Pro V All Day Smooth Miracle Water in 10 Minute Hair Curling Method
Cost Efficient? The quality is average but for the price it's justified.
Final Note
I quite like the light-weight formula but on my dry hair it doesn't seal the effects for the whole day. If you already have silky smooth hair and are just looking for an absolutely light-weight serum to maintain the freshness of shampooed+conditioned hair for the whole day, then this would be your choice. But all my fellow dry hair beauties buy it only for the light-weight formula and all day fragrance.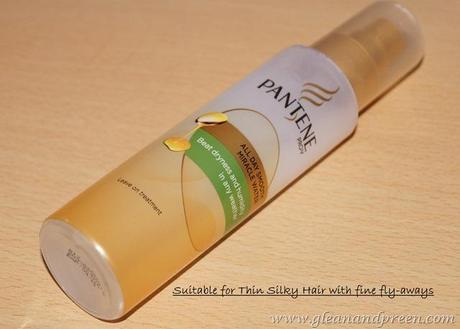 Dear Readers: Let me know your opinion about "Pantene Pro-V All Day Smooth Miracle Water" in the 'Will You Buy It' section and share your feedback about the review through comments.