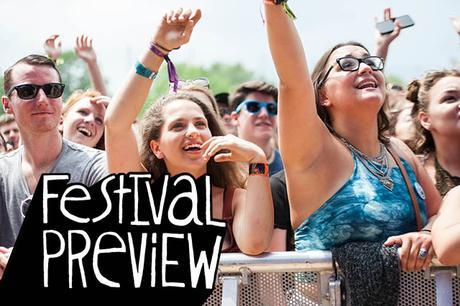 New York City has a population of over 8.5 million people. Though NYC is far and away the biggest city in the United States, it took until this decade for a big time music festival to not only survive for multiple years in a row, but also be successful. Now, the city is hosting Panorama Music Festival, its second large festival of 2016. I mean, if Austin can have multiple music festivals, why can't NYC?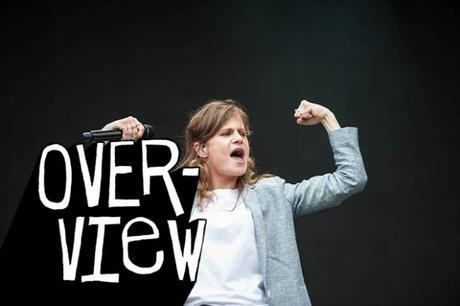 Taking place at Randall's Island in the East River — the same location as Governors Ball in June — Panorama Fest, in its first year, boasts the best collection of headliners of any major music festival this year. Topped by Arcade Fire, Kendrick Lamar, and LCD Soundsystem, Panorama Fest (Friday July 22 – Sunday July 24) is showing the world that it belongs amongst the world's elite festivals. Though the headliners are the big draw at Panorama, the remaining acts, which include a resurrected Broken Social Scene, the forward thinking pop of FKA Twigs, British rock heavyweights Foals and some of the best modern rappers, are absolutely no joke. The overall lineup may not boast as many artists as Governors Ball — Panorama features one less stage — it's worth getting to the festival grounds as early as possible each day.
But let's not forget, the real highlight here is LCD Soundsystem. Sure, they've been headlining festivals around the world all year, but this is their big homecoming show. Led by James Murphy, LCD Soundsystem is the quintessential NYC band and have likely had Panorama circled on the calendar ever since they decided to reunite late last year. This is their city and quite frankly, this is their festival. Look for them to put on an all-time great set on Sunday night, as the city that embraced them from the beginning finally welcomes them back.
Though the weather can change very quickly in NYC, this weekend will most likely be HOT. With highs in the mid-90s, this might be the hottest weekend of the year, so make sure to wear sunscreen and drink as much water as possible. Cross your fingers that it won't rain this weekend, especially since the last day of Governors Ball was cancelled in June due to weather.
Like Governors Ball, Panorama is accessible by the subway with a 20 or so minute walk over the RFK Bridge to get to the fest. Passes for a shuttle or the ferry are available for purchase.

Friday July 22
Here We Go Magic @ The Pavilion (1:55)
Indie pop vets make fun laid back music, perfect for an early festival set.
Madlib @ The Parlor (2:30)
MF Doom collaborator and genius hip hop instrumentalist plays a long DJ set.
Broken Social Scene @ The Pavilion (5:30)
Canadian indie legends play their first set since 2011. Fingers crossed Feist shows up.
FKA Twigs @ The Pavilion (6:55)
One of the most forward thinking pop stars of this generation – absolutely don't miss this one.
Alabama Shakes @ Panorama Stage (7:30)
Led by budding star Brittany Howard, this blues rock band continue to make waves following last year's great Sound & Color.
Schoolboy Q @ The Pavilion (8:20)
LA-based rapper just put out Blank Face LP, one of the most critically acclaimed hip hop releases of the year so far. Along with Kendrick Lamar, he's a member of the Black Hippie and TDE, so don't be surprised if Kendrick makes an appearance.
Arcade Fire @ Panorama Stage (9:15)
One of the most beloved live acts of this millennium, the Canadian band is always a highlight.
Saturday July 23
Caveman @ Panorama Stage (1:10)
Brooklyn indie rockers just put out their third album last month and are always a delight to see live.
Museum of Love @ The Parlor (1:35)
Pat Mahoney is pulling double duty this festival, drumming with LCD Soundsystem on Sunday as well.
The Julie Ruin @ The Pavilion (2:50)
Punk icon Kathleen Hanna's band – do I need to say anything more?
Foals @ Panorama Stage (4:30)
While they don't headline festivals in the USA like they do abroad, Yannis Philippakis & co. are one of the best live acts around, putting out a consistent strings of excellent rock albums.
Anderson .Paak & The Free Nationals @ The Pavilion (5:15)
One of the most talked about newcomers this year, the Dr. Dre cosign is worth checking out to see if the hype is real.
The National @ Panorama Stage
The Brooklyn based band aren't promoting a new album at the moment, but are taking a prolonged victory lap in the wake of their critically acclaimed Trouble Will Find Me. "Mr. November" will surely be a festival highlight.
Sufjan Stevens @ The Pavilion (8:25)
Many critics thought the extremely sad Carrie & Lowell was 2015's best album. He's been playing a career-spanning set lately, highlighting the strongest releases in the experimental songwriter's long career.
Kendrick Lamar @ Panorama Stage (9:20)
How much longer until we finally start including King Kendrick in the best rapper of all time conversation?
Sunday July 24
Delicate Steve @ The Pavilion (12:10)
If you like Real Estate and Mac DeMarco, make sure to get to the festival early.
White Lung @ Panorama Stage (1:10)
The best heavy punk rock band of 2016.
Kurt Vile @ Panorama Stage (4:45)
Philly-based singer/songwriter has only gotten bigger over time and this may be one of the biggest stages he's ever played.
Run the Jewels @ Panorama Stage (6:10)
RTJ3 is one of the most anticipated records of the second half of 2016. While they may not play anything new at this point, the political rap duo of Killer Mike and El-P continue to put on one of the most intense live shows around.
Sia @ Panorama Stage (7:40)
People are still talking about her Coachella set from earlier this year.
A$AP Rocky @ The Pavilion (8:10)
The best NYC rapper to break out this decade – should be a big homecoming show for the Harlem native.
LCD Soundsystem @ Panorama Stage (9:10)
Try not to cry too much during "New York I Love You But You're Bringing Me Down" as NYC's best band finally returns. While the refrain to "Someone Great" may go "when someone great is gone," James Murphy is wrong. Someone great is BACK.