Winter is in full swing in most places, as are New Year celebrations. For many of us, the start of a New Year translates into resolutions for losing weight. Going by statistics, this is the number one New Year resolution made by people across the world, and also one that only 8% manage to actually keep! So this year, forget about losing weight and instead, focus on healthy eating for yourself and your family. It's not that difficult actually - shop wisely for fresh food, minimize eating out and adopt healthy cooking practices.
Speaking of healthy eating, one area where most of our good intentions falter is when it comes to snacks. This is especially true of kids who need snacks to keep their energy up all day. So today, we start you on your healthy eating journey with a healthy and easy snack - Paneer Sandwich Recipe.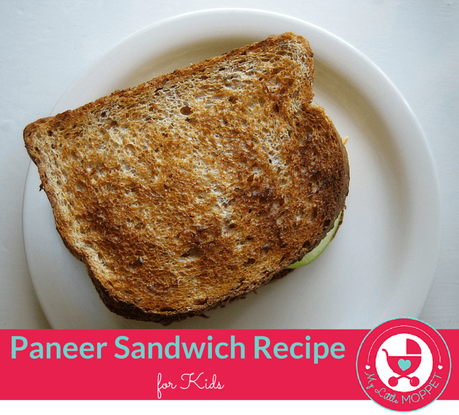 Ingredients
2 slices of Sandwich bread
100 grams Paneer
1 small onion - chopped finely
1/4 Capsicum - chopped (you can use any color, I used green)
1 small Carrot, grated
1/4 tsp Garam masala
A pinch of Turmeric
Salt to taste
1-2 tsp Oil
Method
1. Crumble the paneer and keep it aside with the other ingredients.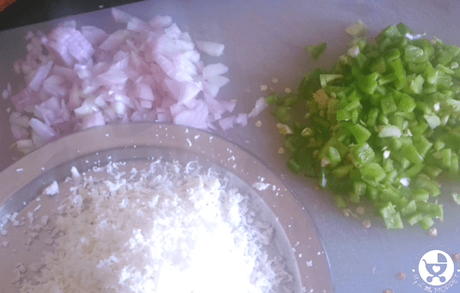 2. In a pan or kadai, heat some oil and toss in the onions. Fry till translucent.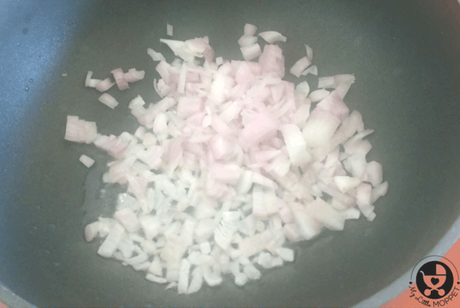 3. Add in the vegetables and fry for a couple of minutes, so that they are cooked but not too soft.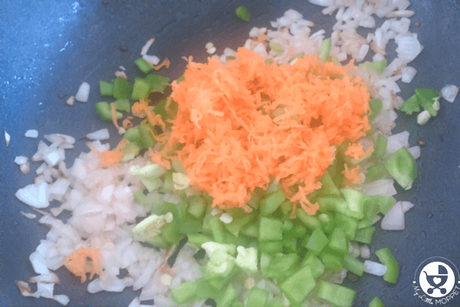 4. Add the masala powders and fry some more. Season to taste.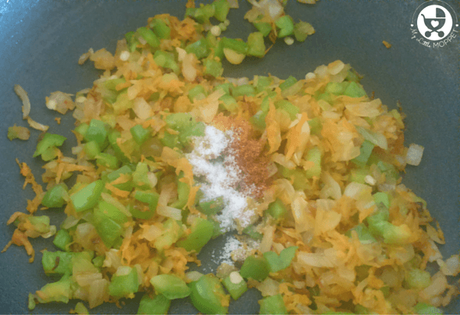 5. Add in the crumbled paneer and stir to mix well. Turn off the heat.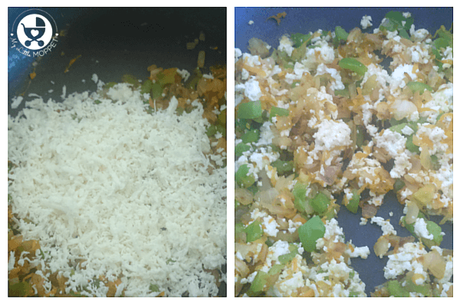 6. On a heated pan, place a slice of bread, add some paneer filling on top and cover with another slice. Alternatively, you can also use an electric grill.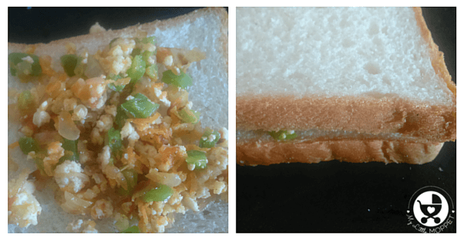 7. Toast on both sides till light brown. Cut into triangles and serve with tomato ketchup.
Although it says 'recipe for kids' this sandwich also makes a great lunch idea for one, which is a boon for Moms who find it a bother to cook for just one person! So enjoy the weekend and here's wishing all of you a healthy and happy New Year!!

Paneer Sandwich Recipe for Kids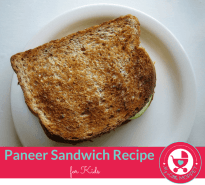 Lots of Love,