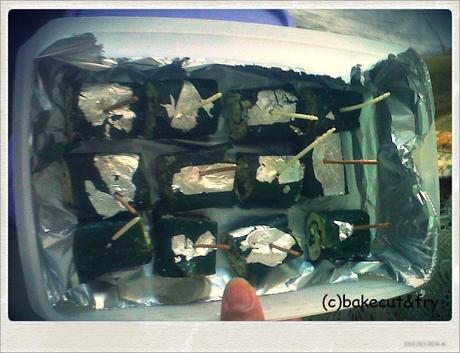 Yes, its dessert time !!!
A simple, quick and easy sweet-dish to make. Its a combination of our much popular betel leaves and our Indian cheese or paneer. 
Servings: 5-6 Rolls
Preparation time: 15 mins
Ingredients: 
Indian Cheese or Paneer (Grated) : 100 gms
Powdered sugar : 4-5 tsp
Pistachios (finely chopped) : 2-3 tsp
Almonds (finely chopped) : 2-3 tsp
Gulab Jal : 1 tsp
Saffron ( infused in milk ) : 3-4 strands
Cardamom powder : 1/2 tsp
Gulkand : 2-3 tsp
Cocunut (Grated ) : 2 tsp 
Betel leaves : 5 Leaves
Edible silver leaves : for garnish
Method:
1. In a bowl take paneer, add all the ingredients except betel leaves. Mix them all well. 
2. Clean betel leaves with water and remove its stem. 
3. On the back side of paan, put the mixture (step#1) and roll it.
4. Pack the paan rolls with toothpicks.
5. Garnish the paan rolls with edible silver leaf
6. Put it in a refrigerator and serve chilled.