Sandwiches are no new to us ! Right ? 
Every one of us loves sandwiches. Be it normal Bombay style sandwich or aloo sandwich.
Sandwich is one recipe where you can try numerous fillings. Choose your own favorite veggie and go for it !!!
I guess I am Joey in this..Loves sandwiches :)
(If you are smiling now that means you are a big " How you doing' ;) fan and F.R.I.E.D.S fan !!!)
This is some new type of sandwich that I tried using two of my favorite ingredients.. Yes Bread and Corn. Corn is something I love. I can eat corn with anything. So if you are a corn lover, just try this !!!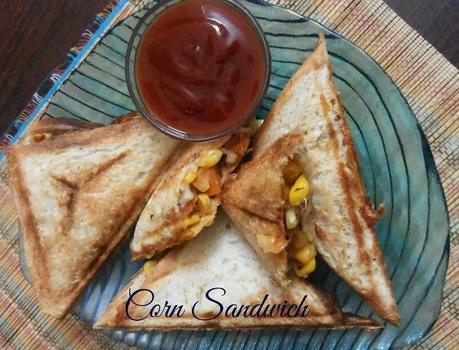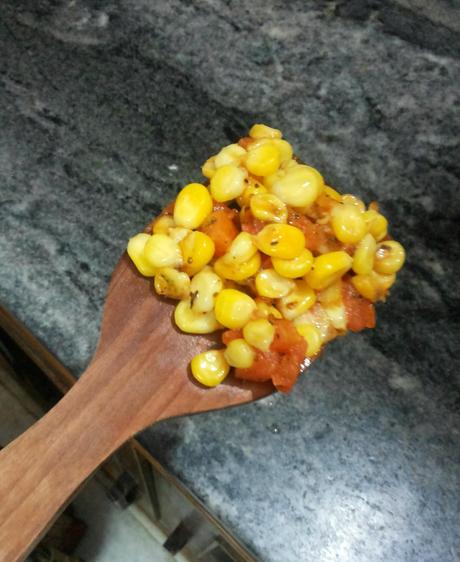 Lets Begin :-)
Serves : 2 persons
Preparation time : 10-15 minutes
Cooking time : 10 minutes
Ingredients :
Bread : 1 packet ( I used white bread)
Corn kernels : 1 cup
Tomatoes (finely chopped) : 2-3 medium
Oil : 1 tbsp
Carom seeds : 1 tsp
Basil leaves : 3-4 
Black Pepper powder : 1 tsp
Red chilli powder : 1/2 tsp
Salt : to taste
Cheese : I have used Mozzarella
Herbs:
Oregano : 1 tsp
Mixed herbs : 1/2 tsp
Red chili flakes : as required
Method :
1. Heat oil in a deep fry pan or kadhai. 
2. Add carom seeds and basil leaves. Saute
3. Add tomatoes  and saute them for a minute, till they are tender & soft. 
4. Add corn kernels and all the spices & herbs.
5. Mix all of them together. The mixture should be a little dry. Cook till the water is gone.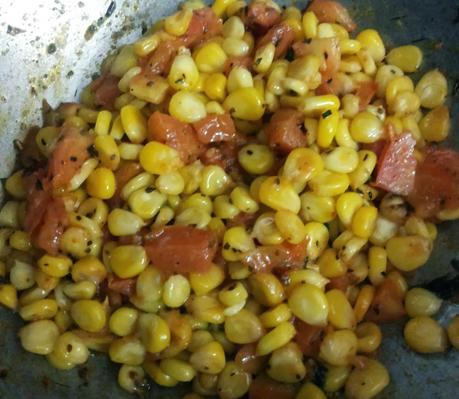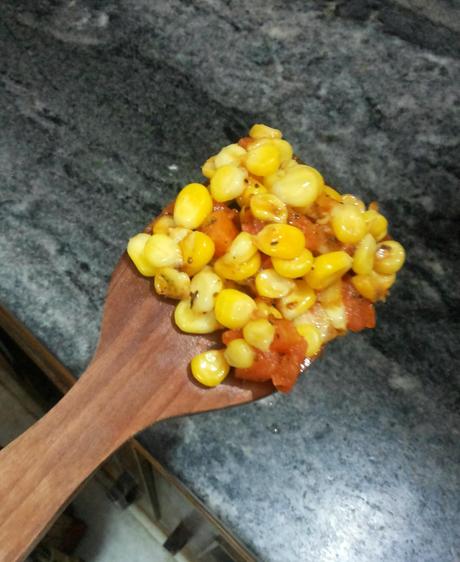 6. Keep this mixture aside and let it cool down.
7. Stuff this corn-tomato mixture in the bread, put a small cube of Mozzarella cheese or grate it. 
8. Grill it or toast it on a toaster. 
9. Serve hot with tomato ketchup.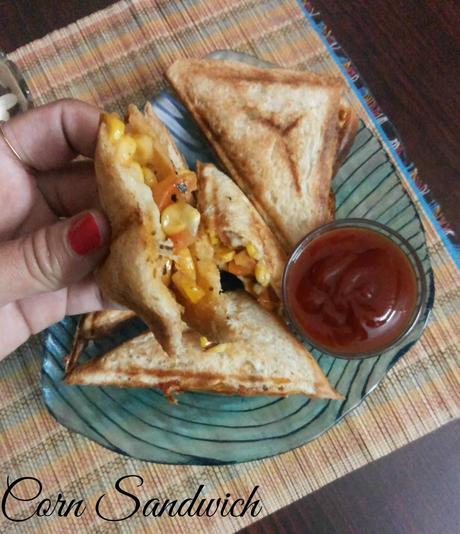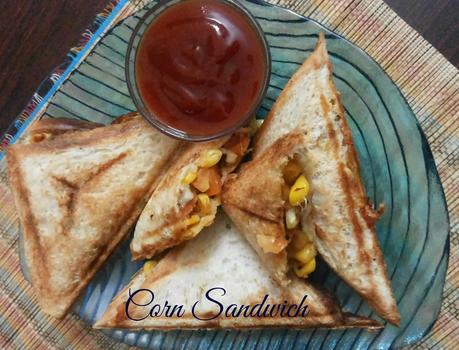 Notes :
# Can add onions in the mixture.
# Can add processed cheese instead of Mozzarella.