A pet shop owner in China has found a new method to sell dogs by giving them a new look to look like pandas. He calls them "chow chows". Don't worry, there was no Panda-Dog sex involved. He's just painted over these dogs to turn them into Panda-dogs.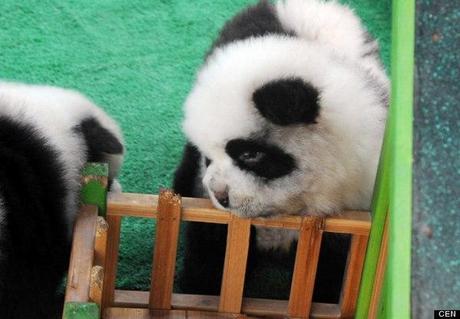 Read Also: Man With Weird Hulk Hands Crushes Walnuts With Two Fingers
As weird as it can be, the owner Ch'en says these pups are selling like hot cake in China that he can't even keep up with the demand. It is weird how people want dogs to look like something they are not, given the fact that dogs are born with cuteness.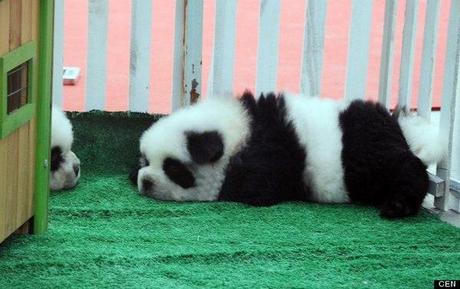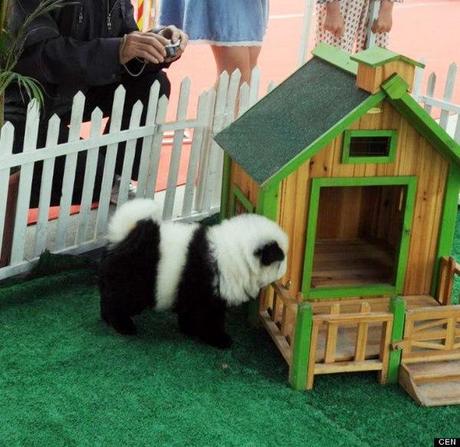 [Via: Panda Dogs Are The New Regular Dogs  Huffington Post]
(All images, trademarks shown on this post are the property of their respective owners)
Follow @nrjperera – Roshan Jerad Perera