Panasonic has made a very big announcement in Photokina ( World's largest Trade Fair for Photographic and Imaging Industries). Its new Lumix DMC-CM1 Android Smartphone is a smartphone fitted with a 1-inch image sensor and a 20-megapixel, f/2.8 Leica Lens. The CM1 is designed and planned to be sold in France, produced in Germany.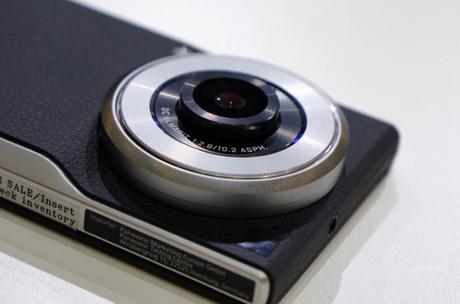 The Lumix DMC-CM1's 1-inch image sensor is a new and probably the biggest image sensor fitted on a smartphone, this sensor is usually seen in premium priced compact cameras like Sony RX100 series or Nikon 1 series. The large sensor is paired with a f/2.8 Lecia Lens with a 20-megapixel resolution with a mechanical shutter and a focus ring around the lens for manual adjustments. The camera is capable of 4K-recording and raw images.  Fitting a huge sensor and going with the theme of manual adjustments with the focus ring, the camera app on the smartphone also has loads of options to fiddle around. You can adjust the Focus, aperture, ISO, shutter speed and white balance as per your own taste. For details specifications check below.
Along with an exceptional camera, the device comes with high-end smartphone specs. The quad-core processor and 2GB RAM should be enough to run the camera without any performance issue.  Panasonic will be selling it in France by this November for 900 Euros, which for a smartphone is a huge price-point to begin with. But this is not just a smartphone, it is practically coupled with a compact digital camera. It's arguably is the best camera smartphone yet, well its a smartphone with a camera and not the other way around so 900 Euros might be justified if you really need a smartphone + a compact camera upgrade, otherwise this is just way too expensive.
Panasonic Luis DMC-CM1 Specifications :
 20.1 MP 1-inch CMOS sensor
 f/2.8 aperture , 28mm equivalent focal length ( f/2.8-f/11)
Lecia DC Elmarit Lens with mechanical shutter button & focus ring
ISO100-25,600
Raw images & 4K-video
1.1MP front camera
4.7 inch 1080p display
Qualcomm Snapdragon S801 Quad-core processor ( 2.3Ghz )
2GB RAM
16GB internal memory
microSD card support upto 128GB
Android 4.4
2600mAh battery
 Weighs 204g and 21mm thick
Price : 900 Euros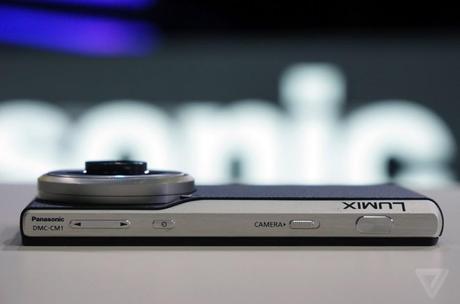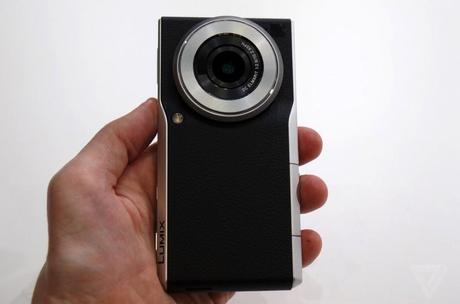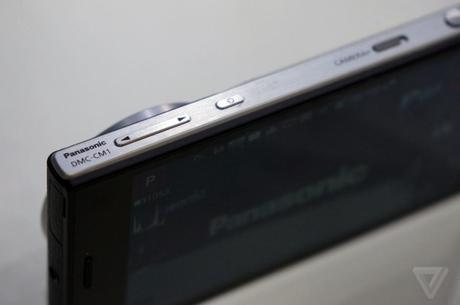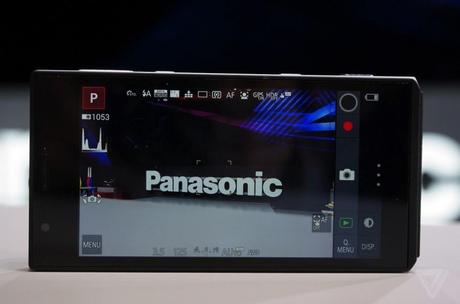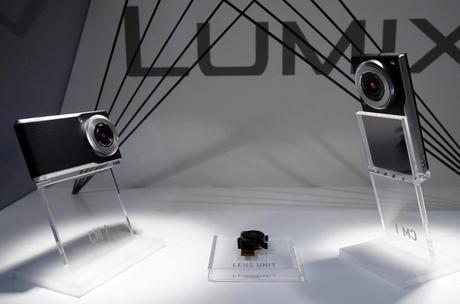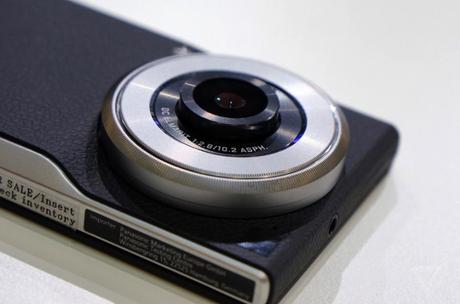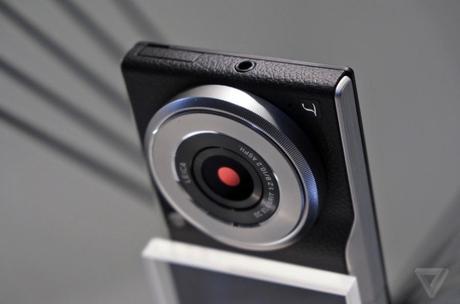 Source :  
TheVerge