It's curious. Technically we're still very much on the other side of the world, taking into account that I'm from Europe. But arriving in Panama after sailing around South America gives me a feeling of homecoming.
Panama City is a handsome town, spawn to grandeur due to the Canal, I'm sure. We're in the northern hemisphere again, and tomorrow we'll cross this tiny worm of water that connects the alien Pacific to the familiar Atlantic. I grew up on its beaches, breathed its air. Now we share the anchorage with countless mastodons, waiting for the convoy to pick up. I've crossed the Canal so many times but it never fails to excite me.
Yesterday I saw Orion. Today the moon stands slumped over Panama City and tomorrow we'll rev up the mains, hoist the anchor and go home.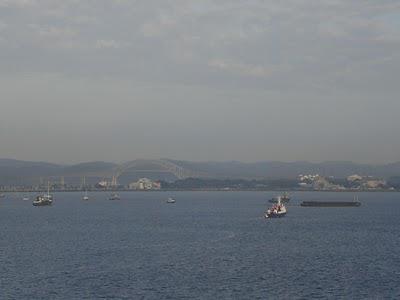 View on the bridge between North and South America; the entrance to the Panama Canal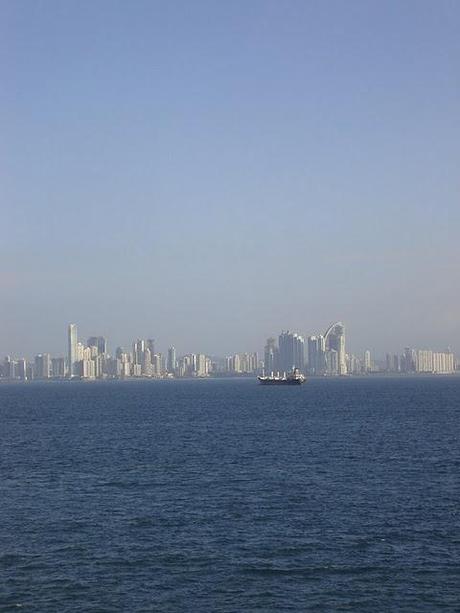 Panama City; a handsome town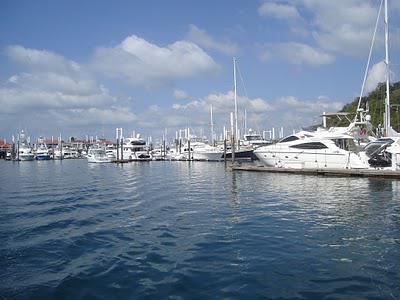 Nice marina too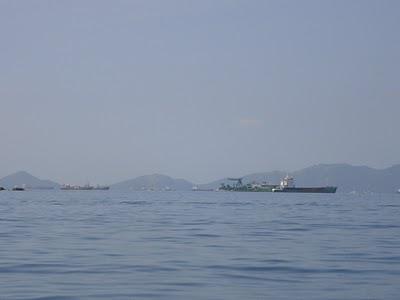 Countless ships waiting for the north bound convoy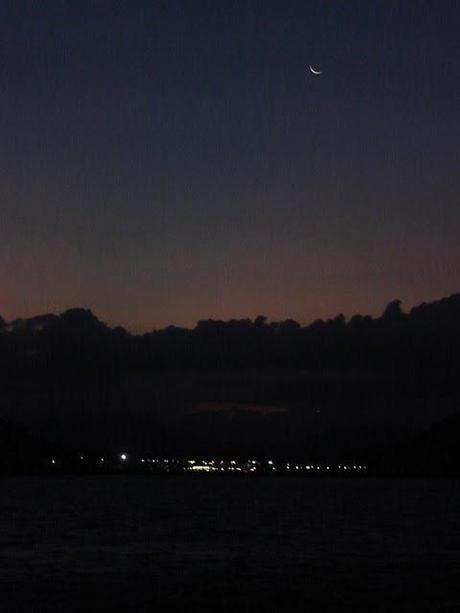 Moon over Panama City