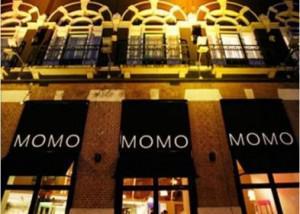 With white leather seating and a chrome interior, MOMO bar and restaurant in Amsterdam seeps with sophistication. A second glance at their regular diners and sippers only serves to prove this, with their seen-and-be-seen style and mover and shaker attitude.
Located just outside of the bustling Leidseplein square and steps from the famous shopping street PC Hoofstraat, it is no surprise that MOMO attracts a seriously fashionable crowd. But MOMO's real draw isn't in the clientel - it is their fusion fare.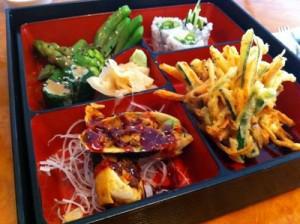 Blending the flavours and colours of the far East with the trends of the West, MOMO's menu is a revelation in concept dining. Highlights include their chive-infused snow crab dim sum and their modern takes on the Spanish ceviche classic. But also noteworthy are their signature sushi rolls. Served with healthy-sized portions of sashimi and seaweed salad, they are mouthwatering maritime combination platters.
MOMO's cocktail menu brings a note of cosmopolitan to the fine dining experience. In particular are a slew of drinks concocted for them specially by the famous cocktail masters the Fabulous Shaker Boys. After a  few sips of their high class cocktails, you'll be more than ready to tuck in to their flavourful fare and mingle with the Amsterdam in-crowd.