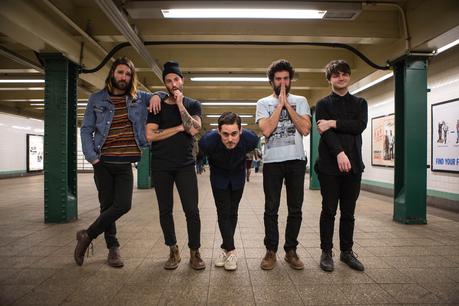 Photo by Gina Garcia
Meet PALMAS, Philadelphia's mellow, modern Beach Boys whose latest track, "Better Guy", features sun soaked vibes, nostalgic melodies and tones straight out of a daydream. If dripping honey could have sound, this would be it. "I'll take you to the valley / I'll take you to the desert and the sun / I'll take you to the water / just tell me I'm the only one," PALMAS croons. By combining these romantic lyrics with sweet guitar strums and a music video featuring a medley of old timey clips, the band transports us to more idyllic times. If you want more, PALMAS and their dreamy sounds will be touring till July, so catch them while you still can!
To shed even more light on the band, we asked PALMAS to put together a playlist of songs from artists who inspire them – the music that has molded their sound and shaped their songwriting.
Playlist