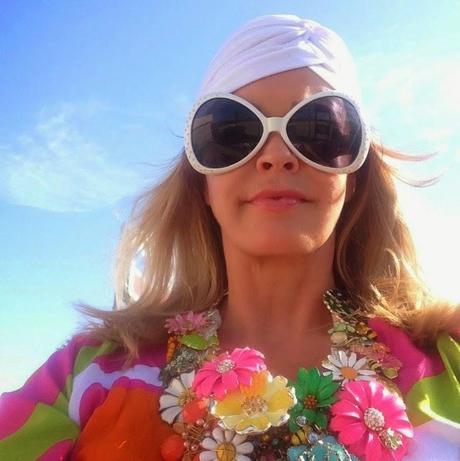 After every wardrobe packing tripI like to do a recapof what I likedand notes to improve for the next trip.
I have to say this has been tremendously helpfulfor packing these daysas my life allows me to travel more frequently.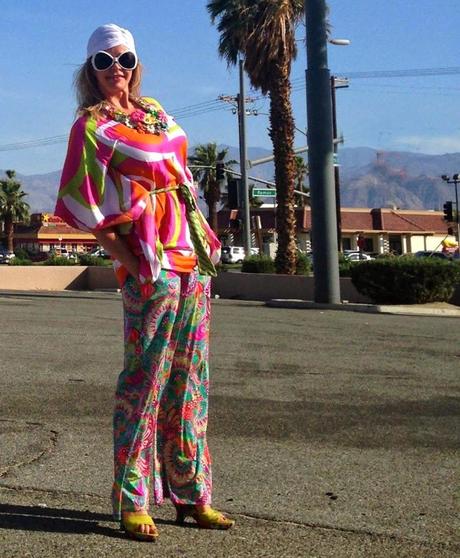 This outfit is the culmination of some Palm Springs shopping.The fabulous pants are from Trina Turk.
The caftan tunic was a find from the hotel gift store of all places.Before I left home I had been on the hunt for just such a piecenever thought I would find one in a gift store!
The vintage sunglasses were foundway off the beaten pathin Pioneer Town.About 40 minutes outside of Palm Springsit originally came into existencenot only as a movie set but even more so for a place for western stars the likes ofRoy Rogers to have homes.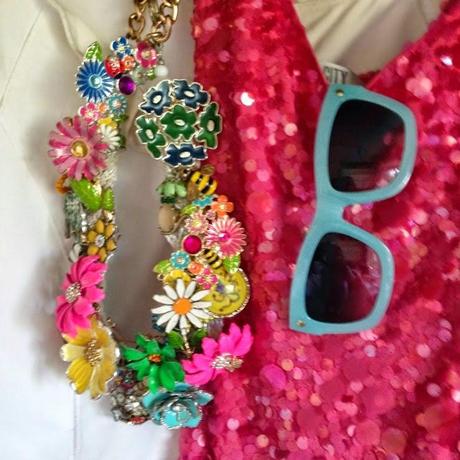 This is the shot from my packing for Palm SpringsCome to find outmy vintage brooch necklace(DIY here)paired perfectly with my newPalm Springs purchase.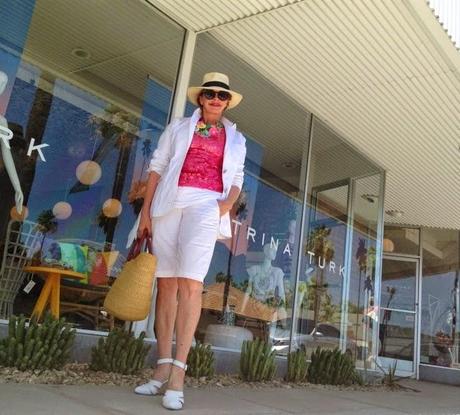 I was quite happy with my'white suit'.The layers took it form high end destinations in townthen all the way out to Pioneer townwith  just a shoe change and unlayeringto an off the shoulder T and shorts.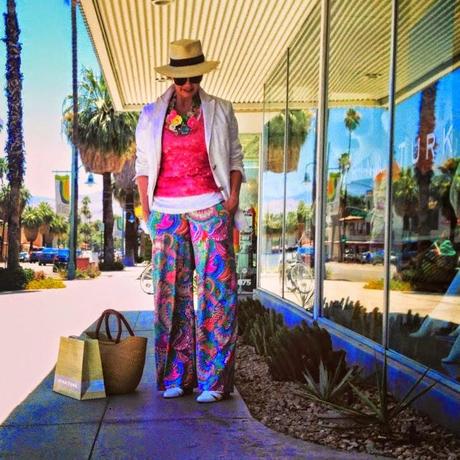 Ahh my Trina Turk pants purchasestill makes me happy.The light weight jersey will make them perfectfor our summer heat come August and September.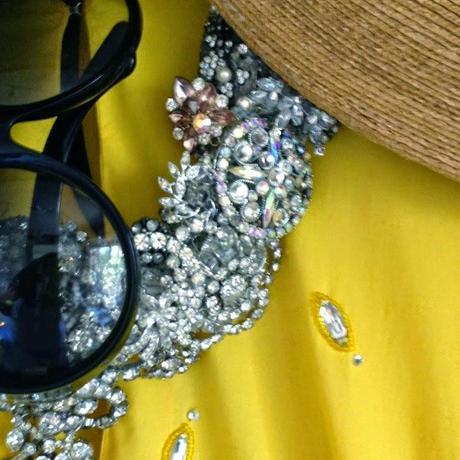 This is what I packed …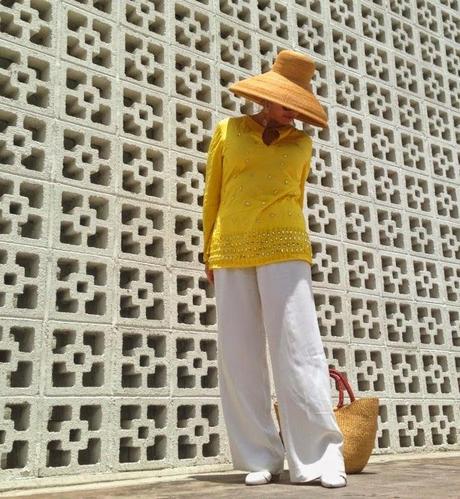 And this is how it turned out.
I chose not to go with the necklaceand opted for my biggest straw hat instead.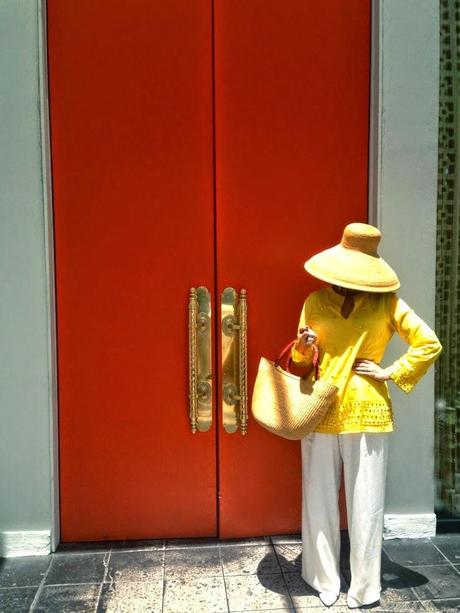 I was ever so happy with the mix of crystals, a bright pop, whitestopped off with straw accessories.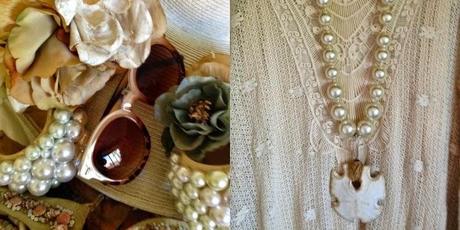 I was happy with my new caftan ...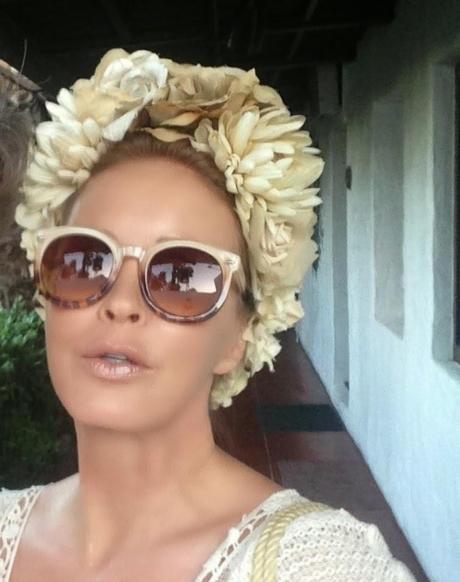 I chose to wear it out for dinner at Melvyn'swith just my floral crown
(DIY here)and sunglasses.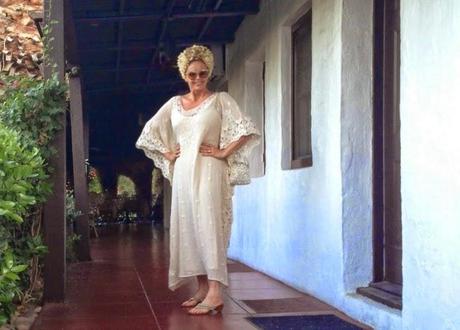 I always pack a multitude of accessory choicesso I can have optionsdepending on the destinationweatherand most importantlymy mood that day.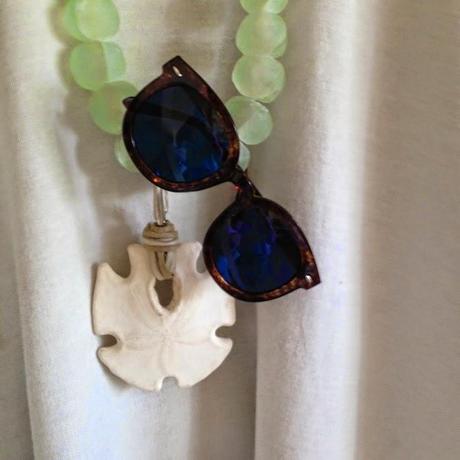 I paired my J Crew sweatshirtwith ...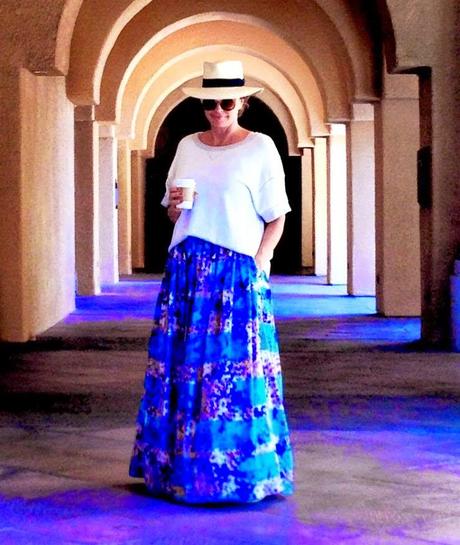 my Anthropologie ball skirtfor a morning stroll for coffee.I omitted all accessories except my Panama hatfor my idea of a casual  morning walking the hotel property.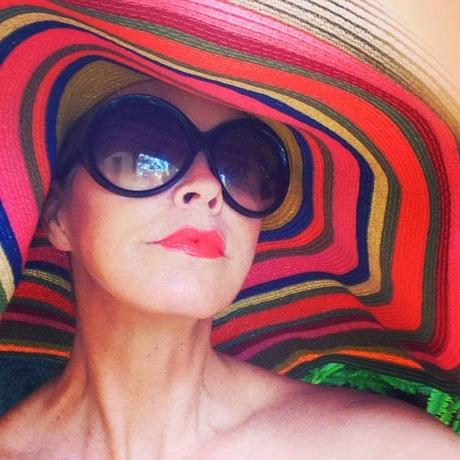 This beautiful sun hat never made it to the pool.One of the only outfits that never made it out of the suitcase.Besides having so much to see and do inPalm Springsthe 105 plus temperaturesmade laying out an unappealing idea.I really am never one to be able to be content laying out anyway.
So all in allI was quite pleased with my packing choices.The time invested in styling outfits before a triphas never let me downeven though each time during the processI wonder if it's worth all of the time and effort
But each time upon review I know that it it,
That being saidI will be packing todayfor our weekendinAvila Beachgoing to my darling daughter's graduation fromCal Poly San Luis Obispo.
A beach pop up picnic party will be involvedso a lot of strategizing will be needed.Wish me luck!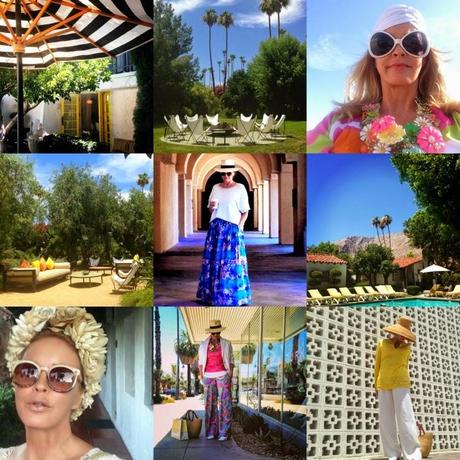 As always my friends


I wish you love and joy

as you style your life