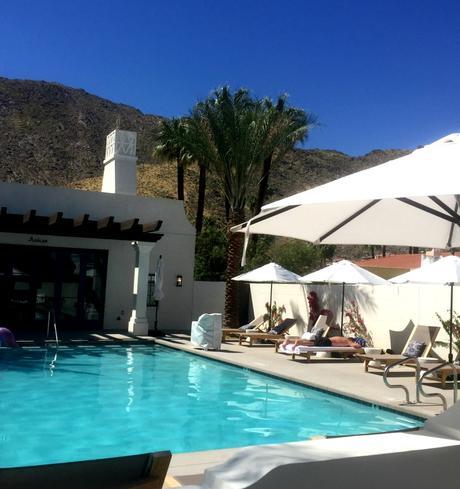 Jeff and I traveled to Palm Springs this weekend.Only under an hour and a half from our little suburban home in South Orange Countyit feels a world awayin the most delicious of ways!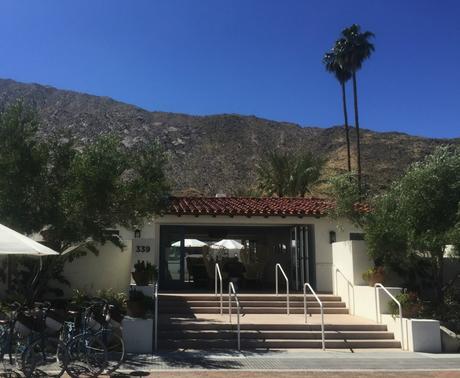 The brand new hotel addition to Palm Springs proper are the 

 La Serena Villas!


Having only opened three weeks ago the propertyhas been carefully redone in the chicest of manner!
From the lovely blue bikesin a perfect fresh hue(This picture does not do the dusty blue color justice) ...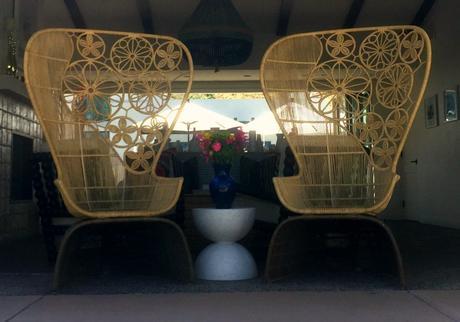 To the eye catching sleek rattan chairsthat had me gasping in my tracks!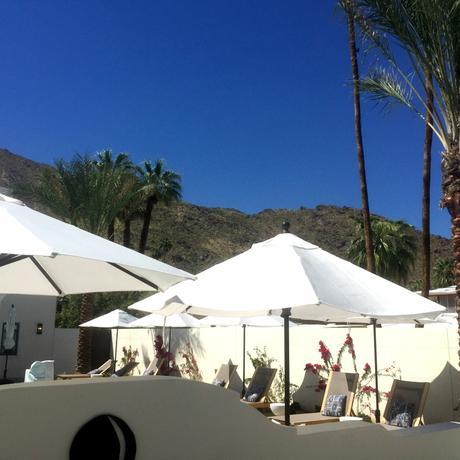 Nestled up against the San Jacinto mountainswith each room a villa of varying sizesthis to me is classic, old school Palm Springs!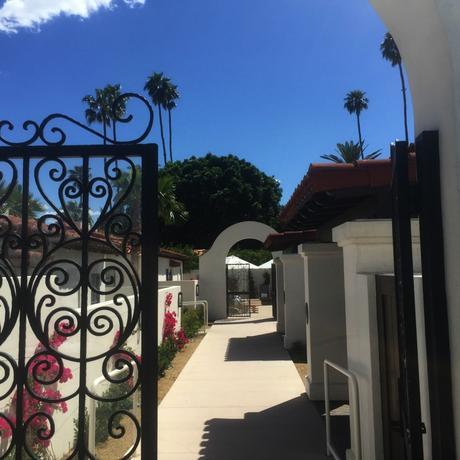 It is the attention to stylish details that has me so looking forward to a return visit to soak in all of the marvelous features that await at La Serena Villas!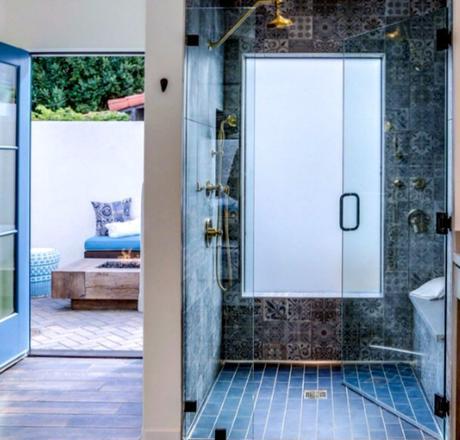 For example
how about these gorgeous bathroomswith a private courtyard and fireplace just steps outside!Be still my design loving heart!!
After finding perfect places to stayeating and drinks are the next things we love to scout out!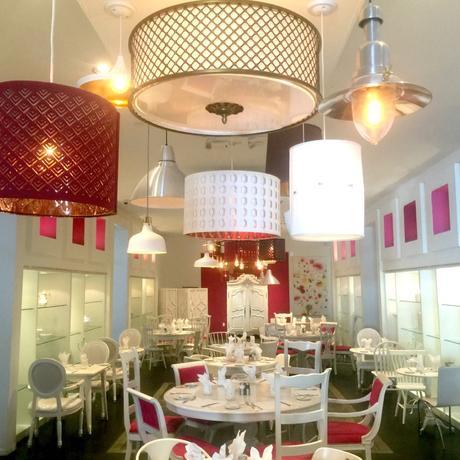 Which led us to the fabulous


Eight 4 Nine!


Located only a couple of doors down from  the Trina Turk Boutique
in the fashionable Uptown  Design DistrictEight 4 Nine opened  September 2015.
This stylish  restaurant is chalk full of rooms of  differing eye candy!You could eat here many timeswithout repeating your dining experience!I am always most excited experiencing dining ambiance!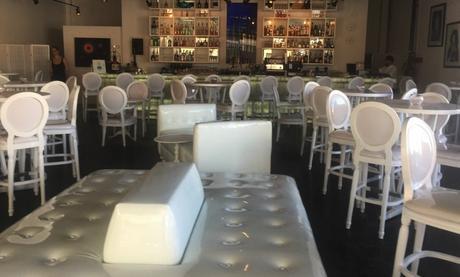 We ate in the bar this visit as we were looking to eat during the off dining hour of 3:00 in the afternoon.


"The eclectic menu features a celebration of West Coast Modern American Cuisine which focuses on both presentation and flavors." 


The bar menu was much bigger than most.I had one of the best Cobb salads of late.I was shocked at the price of only $9 for the half salad that was quite large.What a value in pricing for such a chic dining experience.
Our view was of the street outsidewhere almost everyone walking byhad their own gorgeous Trina Turk bag!
I knew what I was doing after lunch!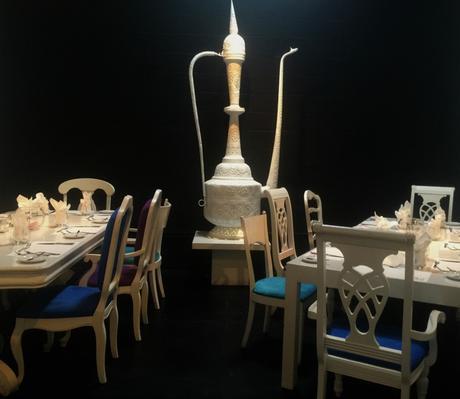 Eight 4 Nine has several rooms for private dining parties.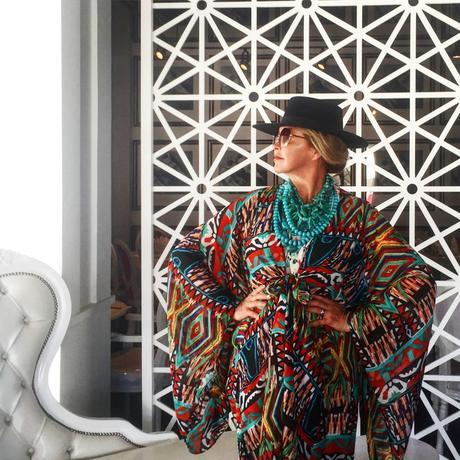 As well as some stunning backdrops for pictures!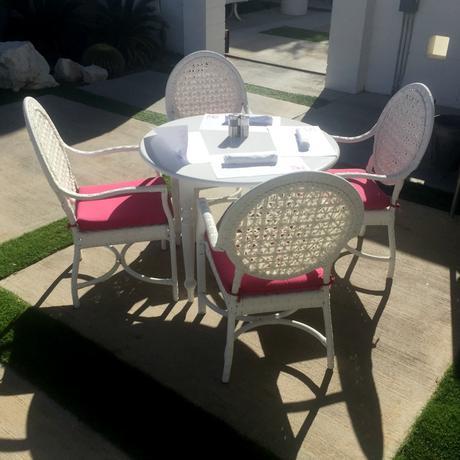 Outside there are expansive patiossome even with street views for the best of people watching and casual dining.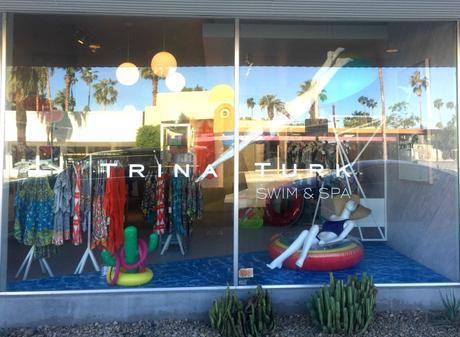 Just a few stores my favorite Palm Springs stop for years now!


The Trina Turk flagship store


with not only her women and men's linesbut a fabulous home section as well!
Trina Turk continues to revitalize Palm Springs North end
helping to turn it into


The Fashionable Uptown Design District.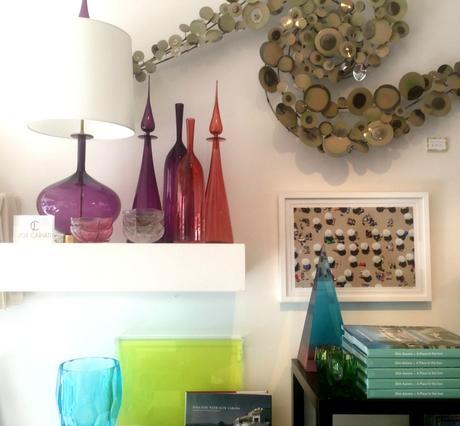 If you are looking for some colorful midcentury home decorTrina Turk Home is a must stopwith their fabulously curated collections!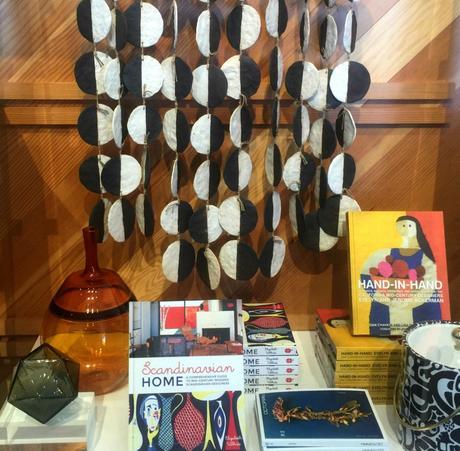 The collection of mid century books will leave you  with even more appreciationof this design erathat Trina Turk  herself helped reignite
while creating her 'Chic California' empire!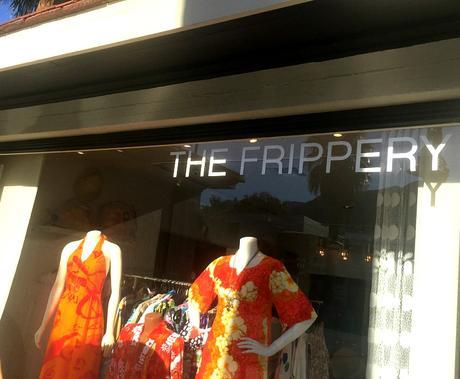 A couple of streets down is 

The Frippery




"The Frippery represents the desert lifestyle; from poolside in Palm Springs to stargazing in Joshua Tree. Our collection of vintage clothing and accessories includes mod, resort, bohemian and a little rock n roll. "


I found the wonderful turquoise clutch seen HEREas well as a vintage straw hat.
What a great time I had in Palm Springsfrom finding a new great place to stay at


La Serna Villas


to a great new and hip eatery at


Eight 4 Nine


to exciting mid century shopping at

Trina Turk 

and 

The Frippery


Palm Springs checks all my traveling boxes!Next visit I want to make time to do some of the marvelous hikestheir natural beauty offers!
Until next time Palm Springs!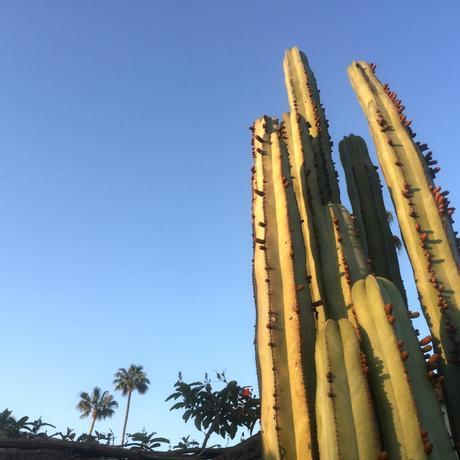 As always my friends


I wish you love and joy 

as you style your life