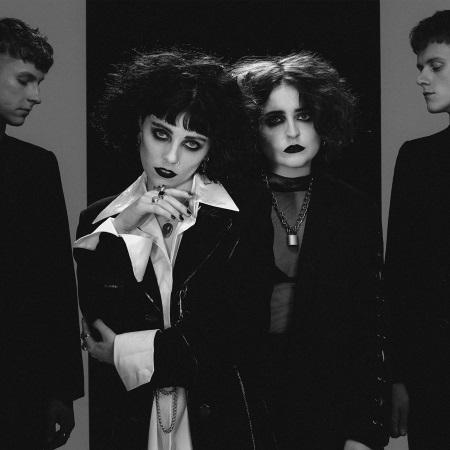 When in need of a dose of breezy emo indie rock, English quartet Pale Waves is just what the doctor ordered. Their new album My Mind Makes Noises has the required sad but cheerful songs about heartbreak, sex, and other relationship issues. Taking cues for the New Romantics and bubblegum pop they will be appeal to youngsters making their way into music. Pretty easy to digest and well-crafted this album can be the first step to get out of the dead end of modern day r&B, but also rather faceless.
Teen rags will describe them as edgy, but they couldn't be more wrong. They are blatantly commercial and need to break free from the safe format when they want to make a more lasting impression. And slap that damn engineer on his fingers when he is messing with the vocals. The only effect he achieves through his meddling is to make it sound instantly dated.

My Mind Makes Noises is released thru Dirty Hit. Release date: September 14.
Tracks:
Eighteen
There's a Honey
Noises
Came In Close
Loveless Girl
Drive
When Did I Lose It All
She
One More Time
Television Romance
Red
Kiss
Black
Karl (I Wonder What It's Like To Die)