Paladins is one of the best free multiplayer games on Steam. It's a team-based hero shooter that's similar to Overwatch. But, Paladins have tons of great features that make it a bit better than Overwatch.
Hi-Rez Studios, the developer behind Paladins released a cool new update for the game. While the servers come back online, I decided to put together this list of tips for beginners.
I've been playing Paladins for a while and learned a few things that helped me to avoid being the noob in my team. I hope you'll be able to learn a few things from my mistakes.
10. Don't Buy The Champions Pack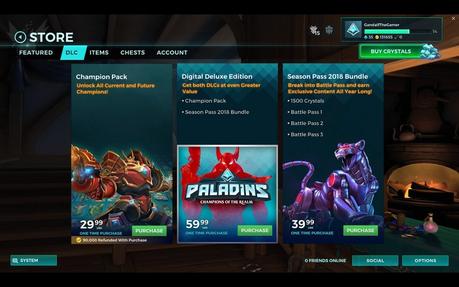 Since Paladins is a free game, it comes with only a few unlocked Champions. And the game gives you a paid add-on to unlock all the Champions for $29.99. Don't get this pack.
The game is much more fun when you grind for gold to unlock your favorite Champions. This gives you a reason to play the game every day and even if you lose a game you'll have gold to save.
If you want to support the game you can always buy skins, which will make your Champions look cool.
9. Use The Shooting Range To Test Champions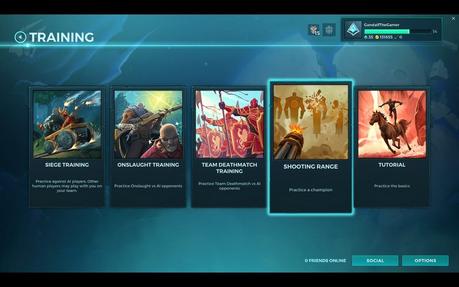 If you're not sure which Champion to unlock next, you can always use the Shooting Range mode in the Training section to test out different champions. In this mode, all the Champions are already unlocked. You can test them and see which ones you feel most comfortable with.
8. Complete Rewards For Free Gold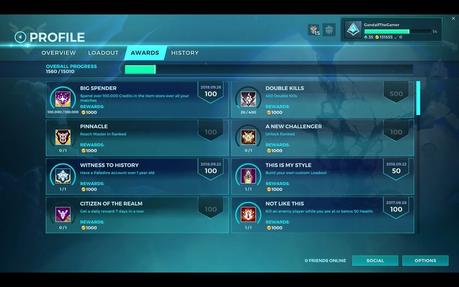 Go to Profile and switch to the Rewards tab to see how many achievements you've unlocked so far. Aim to complete these rewards to earn free gold.
7. Watch Ranked Streams
I've managed to pick up a ton of tricks by watching others play the game. You can watch Pro Ranked games on YouTube for different Champions. This will help you see how others play Champions differently, how they use powers, which areas of the maps are most effective, and more.
Check out the Paladins Competitive and Paladins Pro channels as a start.
6. Don't Be A Hero
One of the biggest mistakes I did with Paladins gameplay that kept me from winning is that I always rush and chase after opponents to get a kill. Sure it looks cool when I have a lot of kills on the scoreboard, but it sucks when I have more deaths than the number of kills I have.
Don't chase after kills. Do some damage. If the opponent tries to back down to heal, let him go. Switch to your next target and do some more damage.
5. Choose Wisely For TDM
Unlike Siege and Onslaught, Team Death Matches are all about mayhem and killing each other. So, pick your champions wisely. I see many players go with Sniper Champions and end up hiding somewhere getting a few kills that barely contribute to the team score.
4. Don't Listen To Others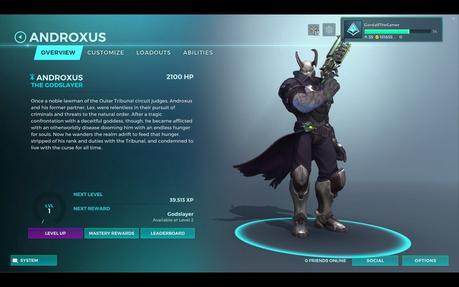 I watched a lot of YouTube videos on beginner tips for Paladins and many of them recommended that I unlock Androxus first. So I spent 30K gold to unlock the Champion. It was a big mistake.
While Androxus is a great Champion, it's not for everyone. And he definitely didn't fit my play style.
Remember that different people have their own styles of gameplay. Some like to rush and do damage and some prefer stealth. Unlock Champions based on your style of gameplay and don't be tempted to unlock a Champion just because you saw someone else play great with the character.
3. Work Your Decks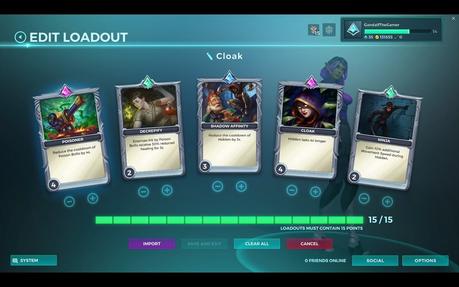 When I first started, I had no idea how much of a vital role card decks play in gameplay. In fact, I didn't even make my own decks until recently. I used to go with the default deck all the time.
Creating my own decks to suit my gameplay style gave me quite an edge over the competition. So experiment with different card decks for all your Champions to find the set that suits you the most.
2. Lean The Key Abilities For Each Class
It took me a while to realize that different classes have different uses. I used to just pick a Flanking Champion and go to the front line to do damage. It doesn't work that way.
Each class of Champions has their own jobs to do. Stick to covering your job if you want to win the match. If everyone starts charging at the enemy, no one will be there to capture the points and your opponent's flanker will sneak up behind you.
1. Practice Playing All Classes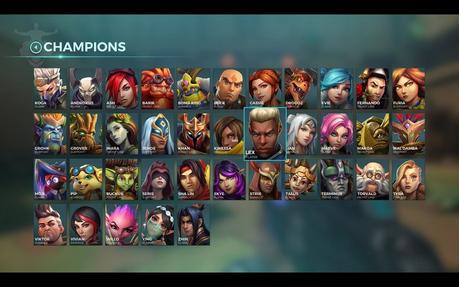 Don't be the guy who rushes to pick their favorite Champion in the game. Your goal should be to win the game and in Paladins, you can have a greater chance of winning when you have a balanced team.
So practice playing Champions of all classes and get comfortable with at least one Champion in each class. That way, you can come to the rescue when all your team members pick Damage Champions.
Add me up if you want to play a match together. I go as GandalfTheGamer.