Cathy over at Nurture Store invites her readers to explore art trying out alternative ways to paint. This month no paint brushes are allowed.
My son is not keen on painting but he loves playing with cars. To encourage him, I decided to try painting with cars and wind up toys. I have seen this on many blogs before but we tried it for the first time.
I prepared the table  wıth  big sheets of paper, cars,wind up Santa Klaus toys and dinosaurs.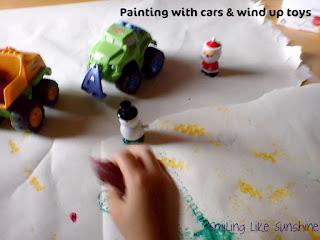 My son also doesn't enjoy having his hands painted, so he mostly used  the paint pad. I think it was interesting for him to see how different objects leave different marks.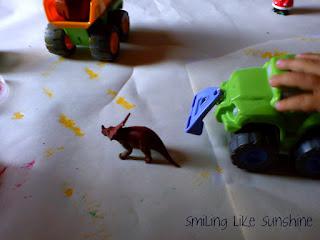 The wind up toys were great fun and he loved it!