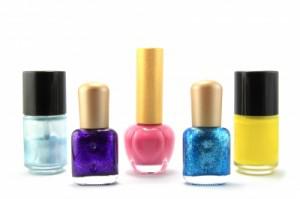 Credit
I was painting my toe nails the other night with the new shimmering pink varnish I had bought when Kia my 3 year old daughter came to see what I was doing.
"Oh mommy " she said "That is pretty can I paint my toes too"?
Without thinking I sat and painted her little toe nails too. She was very pleased with the end result and has shown anyone who will listen long enough to her, how she has pink nails.
" You better wash it off before Monday" The husband advised.
What would the nursery staff say on Monday morning when Kia went in proudly to show off her perfectly painted toe nails?
Do I care?
No not really, is it harming her in some way? Is it wrong to paint your child's nails?
I had a quick Google search to see what others thought of painting their young children's nails and was astonished at some of the harsh arguments that had erupted on parenting forums. While some mums agreed that they painted the nails for fun, others were up in arms that we as mums were using our children as nothing but a fashion accessory.
So my dear readers I ask you – Is painting the nails of a child wrong? Leave me a comment to let me know your views.
A Debate Corner Post By The Real Supermum