So I've been needing a back door entrance rug ever since we moved in to our house 2 and a half years ago.   Last year, I bought a cheap utility rug for the summer (which is when the back door is used the most) that got moved into our garage in the winter.   So now that spring is upon us again, I needed a new rug.  Again. I didn't want to spend much and I wanted it to be as sturdy as a utility rug.  The drawback.. utility rugs are UGLY. So.. why not paint it right?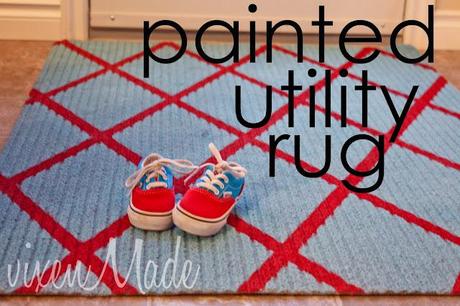 So we did!  And it was pretty easy. Here's what we started with: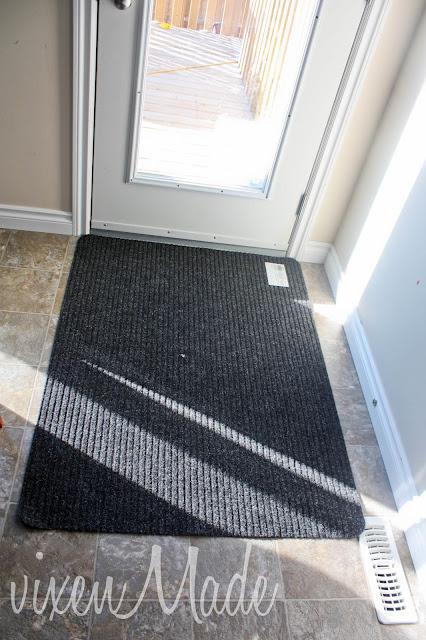 Isn't it classy?  Um, no.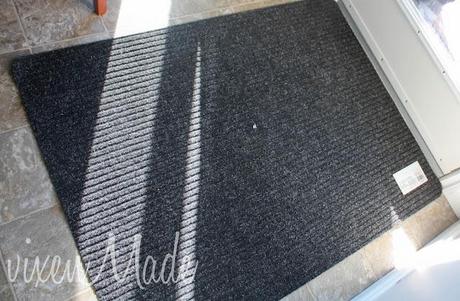 I opted for spray paint.  I recommend using a flat/satin finish.  Gloss tends to have a sticky finish. So I started with 2 coats of primer.  This was necessary because I wanted it a lighter color than the dark gray. Then 2 coats of the blue.  One coat probably would've sufficed, but I figured I'd use up my paint and be sure the gray wouldn't show through.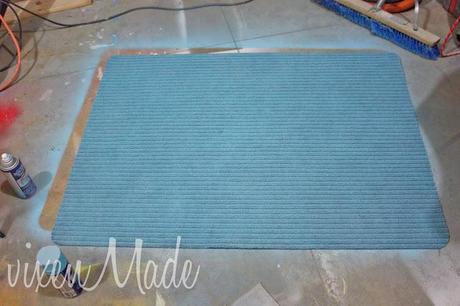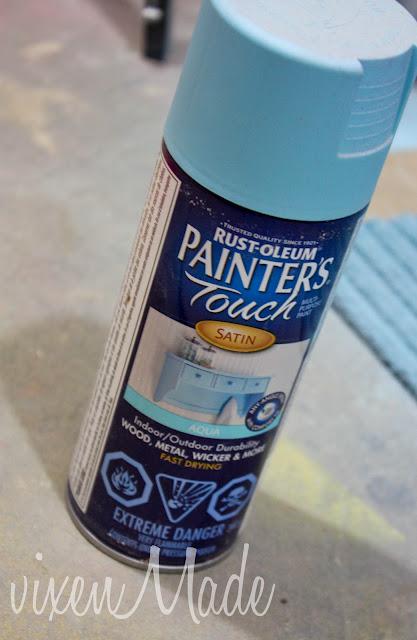 Then, using painter's tape, we stenciled out the diamond shape across the rug.  Since I wanted the majority of it blue, we covered the large parts with tape and newspaper, leaving the lines to be painted.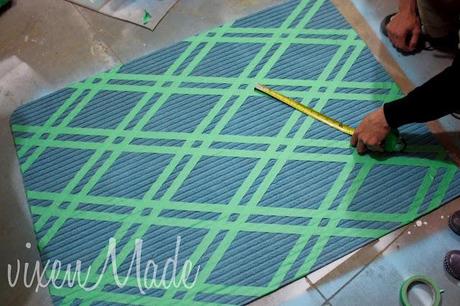 We spaced out our lines 6 inches apart.  The lines were an inch thick.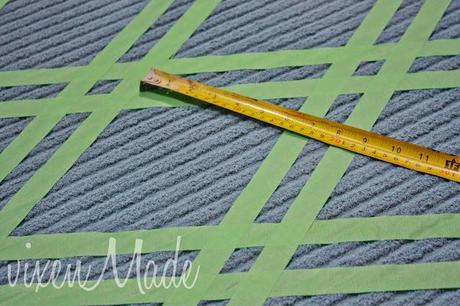 Once we had our shapes, we cut the tape at the corners.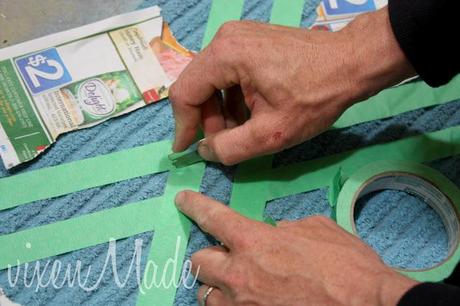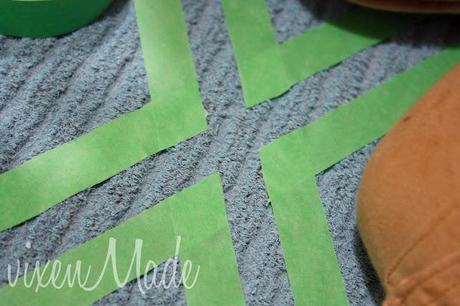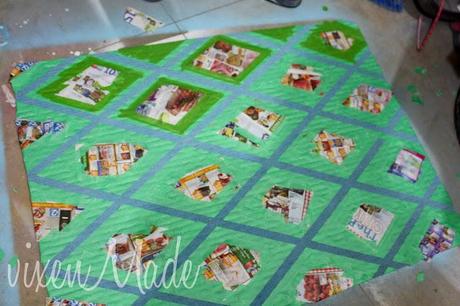 After 2 coats of red paint over the lines..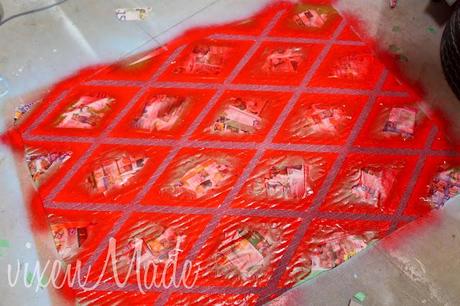 We had this.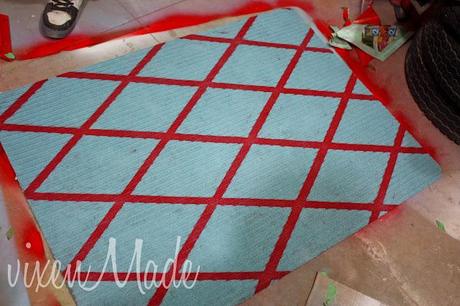 Apparently, I wasn't very careful and had some seepage.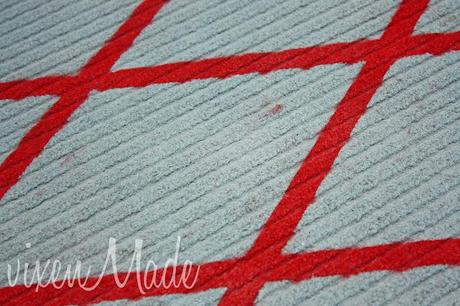 But I easily fixed it by spraying a bit of the blue paint into a pool and using a brush to touch up the spots.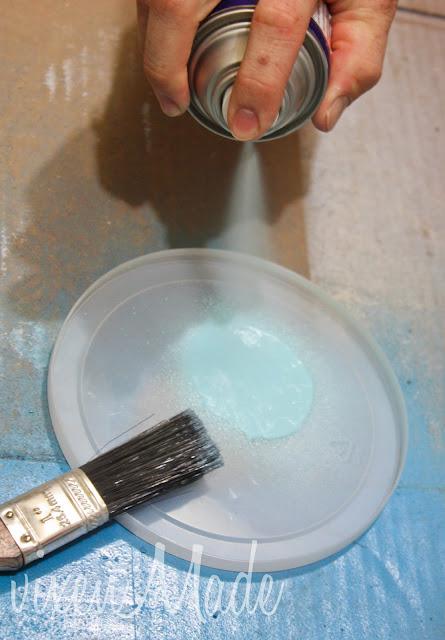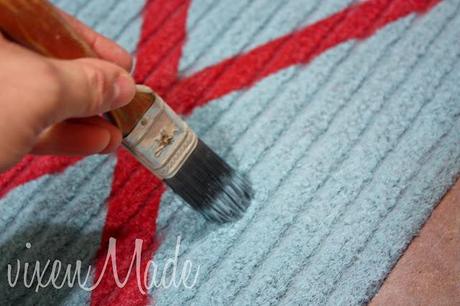 It worked great. And that's all there was to it.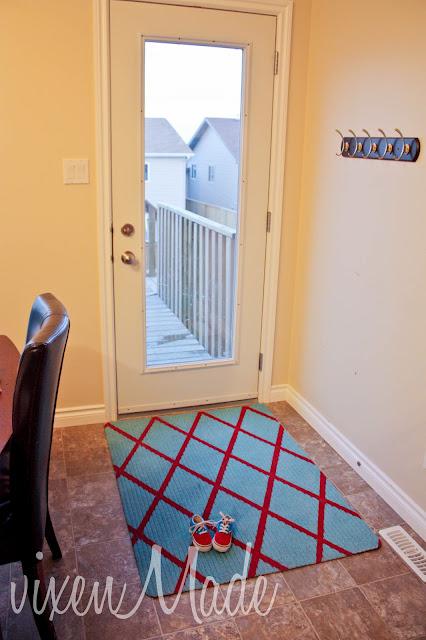 I love it!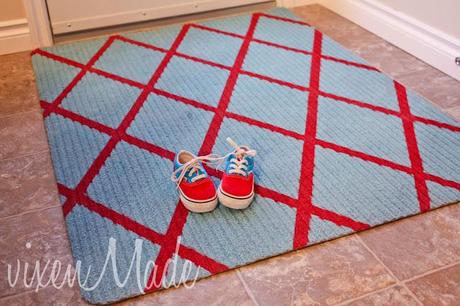 The colors are perfect and the pattern is better than I expected. I was unsure if I wanted a chevron pattern.  But I am so happy with it.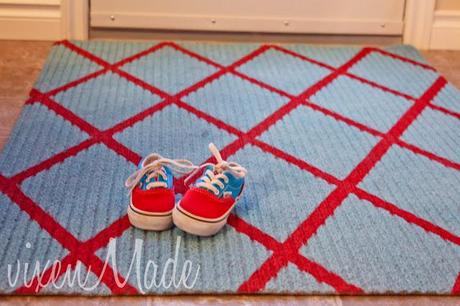 The verdict:  I would do it again.  It takes quite a bit of paint.  When the outcome is something you love.. like this, than it's SO worth it!