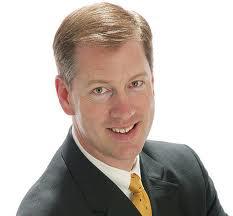 Trey Pennington
I was greatly saddened by the news of the sudden loss of Trey Pennington a well-known personality and expert in the Marketing and Social Media World.  My heartfelt condolences go to his family and close associated who knew him well.  Although I did not know Trey personally, his work and expertise  in the Marketing and social media arena leaves a hole nonetheless.  Trey had apparently committed suicide and for what motive I am not certain, but needless to say, Trey was suffering.
The reason I am writing this post is not to dig into the whys or hows, but rather to underline the fact that suffering and pain know no boundaries.  Trey was a successful man, attractive, had many people who followed him, he mentored many and helped them become who they are today.  We all think that someone of his stature, who to us me seem to have "everything", would be totally happy and extremely confident and full of desire to live. We often liken depression with, lack of material goods, or means to support our family or to carry on.  But we are all very human, and we all in the end have the same color of blood flowing through our veins, we all have feeling, emotions and our own personal battles that things such as success don't necessarily heal!
The grass can always seem so much greener in our neighbor's yard.  We tend to compare our lot in life with that of others and we often come up wanting.  This tragedy with Trey has caused me to reflect a bit and realize the importance of being more there for others, seeing their pain whether they be rich, poor, black, white, brown, yellow!  Pain and suffering have no borders, we all experience lows in our lives, and we need others at times to step in and say…I am here! And when others do present themselves to aid us, we need to be willing to open the door.
From what I understand, Trey had a lot of real good friends and family who wanted to be there for him, they must have found it difficult to get in the door.  And at times it takes beating down that door to get in to help someone who may be hitting hard times.  These are tough times for many, let's be here for one another! Rest in peace dear Trey, you will be missed!