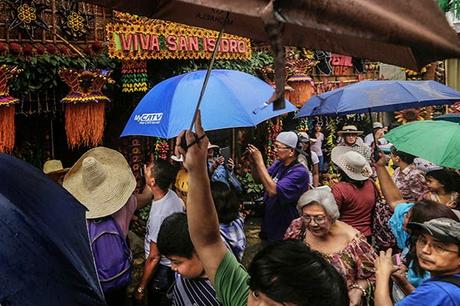 Oblivious to the pouring rain, revelers at the Pahiyas Festival roam the streets of Lucban, Quezon May 16, 2015 to view the houses decorated with colorful 'kipping.' Even in the driving rain, revelers roamed the streets to view the elabo- rately decorated facades of houses in vibrant colors of "kiping," a tradi- tion found uniquely in this town.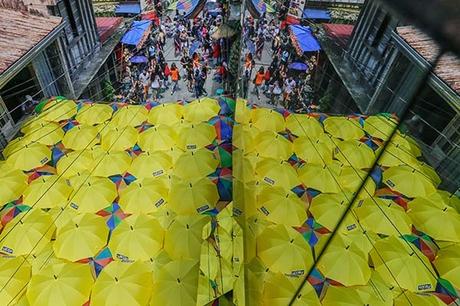 Rains did not stop thousands of foreign and local tourists from flocking to this town to witness the grandeur of the "Pahiyas 2015" festival in honor of the local patron saint, San Isidro Labrador.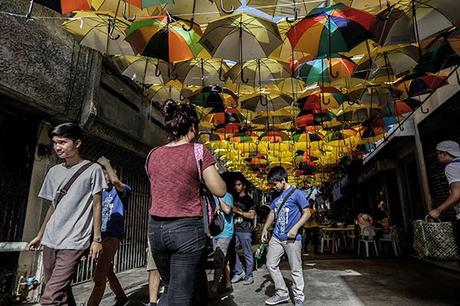 Colorful umbrellas float above Plaridel street in time for the Pahiyas Festival 2015  The festival is held yearly in honor of San Isidro Labrador, patron saint of farmers.