Yup, You remember Lorena Bobbit. Well this is Lorena Bobbit on steroids.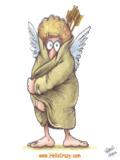 You get the idea.
Woman cuts off lover's penis with scissors, flushes it down toilet and kills him with hammer after he threatens blackmail with nude photos
Woman cuts off married ex lover's penis with scissors after rape

She flushes penis down toilet then beats him to death with a hammer
Yeung Ki furious at her younger ex lover after he slaps their daughter

Says the piano teacher, 32, had deserted her while pregnant
Said Zhou Hui threatened to post nude pics unless she gave him money
She drugged him with laced soup before severing his penis and flushing it

By DAILY MAIL REPORTER
PUBLISHED: 01:38 EST, 12 March 2014 | UPDATED: 04:08 EST, 12 March 2014
A woman chopped off her former boyfriend's penis with scissors and then killed him with a hammer after he raped her, beat their young daughter and tried to blackmail her into giving him  $28,000 for a new car.
The Hong Kong High Court heard Chinese national Yeung Ki attacked Zhou Hui, her now-married former longtime lover, and flushed his penis down the toilet after feeding him with drug-laced soup,  the South China Morning Post reported.
A Chinese mainlander living in Hong Kong on a one way permit, 41-year-old Yeung flew into a rage during a visit by Zhou on Boxing Day, 2012.
The 32-year-old piano teacher had come to the tiny public housing flat she shared with their four-year-old daughter to demand money and sex.
Evidence during Yeung's trial for Zhou's murder, which she denies although she has admitted she killed him, said the pair had an affair lasting years, during which he had deserted her while she was pregnant and borrowed money without paying it back on numerous occasions.
The twice-married Yeung said she met Zhou, a piano teacher, in 2006 after she divorced her ex-husband the year before.
They developed a relationship during which she lent him money that he never paid back.
After the last loan of $19,000 in 2007, she lost contact with him. Already pregnant, she traced him on the mainland and discovered he was married.
Zhou asked her to abort the child, but she refused. They ceased contact until 2012, when Zhou called her saying he missed her and visited her several times.
Yeung told police in an interview shown in the court that on the last visit, Zhou had beaten her and her four-year-old daughter because she refused to give him $28,000 to buy a car.
Zhou had also told Yeung he had nude pictures of her which he would post on the internet unless she gave him the money. He then stripped her and had forcible sex with her on the bed.
Zhou 'beat her, pushed her to the floor, and slapped their daughter'.
During the fight, the girl was sent out to the apartment balcony, while Zhou then 'forcibly had sex with her', the High Court heard.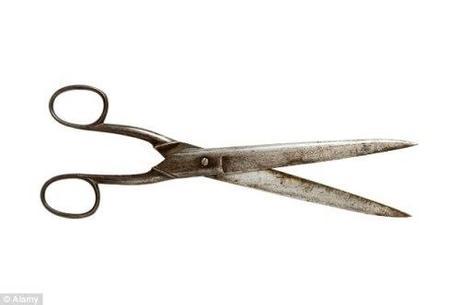 The woman drugged her 32-year-old former lover and then cut off his penis with scissors
Afterwards, Yeung fed him with the drug-laced soup, took a pair of scissors and cut off his penis which she flushed down the toilet.
When Zhou was awakened by the pain, he started beating her and as they fought, she saw a hammer and grabbed it to bash him in the face.
He fell to his knees and she sat on his buttocks. He turned over and struggled but eventually released his grip.
Yeung beat him to death with an 'almost uncountable' number of blows from a hammer to his face and the back of his head, prosecutor Nicholas Adams said.
After the killing, Yeung wrapped the body in a bed sheet and covered it with a mattress.
The following day, Yeung took her daughter to a Social Welfare Department center where she wept and confessed she had severed Zhou's penis and killed him.
'I cut it,' Yeung told a social worker. 'I think it was cruel. I did not mean it.'
Yeung says she is not guilty of murder and that she was provoked and suffered from depression.
The trial before Justice Peter Line is expected to continue for 11 days.
~Steve~
Read more: http://www.dailymail.co.uk/news/article-2578913/Woman-cuts-lovers-penis-scissors-flushes-toilet-kills-hammer-demands-money-sex-threatens-blackmail-nude-photos.html#ixzz2vrm6ct4T