It's true.  Another furniture post.  I'm thinking this is probably the last one for awhile.  Unless I decide to whip up a new bedroom dresser this weekend... but probably not.I do hope you're enjoying these projects.  Especially because this one's my favorite.
My daughter's new headboard and bed.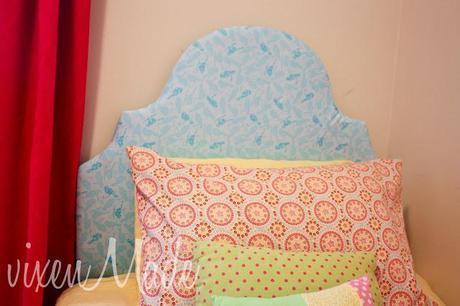 I have been wanting a new bed for her for the longest time.  I've been searching thrift stores and the local online classifieds for awhile.  I haven't found the perfect headboard.So we made our own.
This is not a proper tutorial.  It's just a walk through of how we put it together.  My husband will have to create a cut list and tutorial for me to add to the blog sometime if you're interested.  So if you are.. let me know!!
Here we go.  We made a frame for her twin size bed first.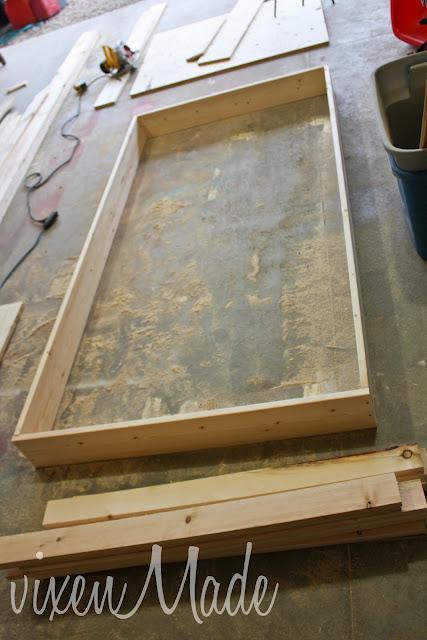 Once he made the frame, he measured out how wide we wanted the headboard.  I sketched this out on plywood and he cut it out with his jigsaw.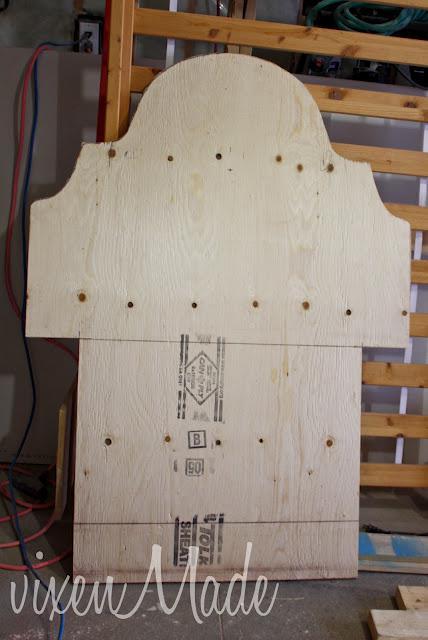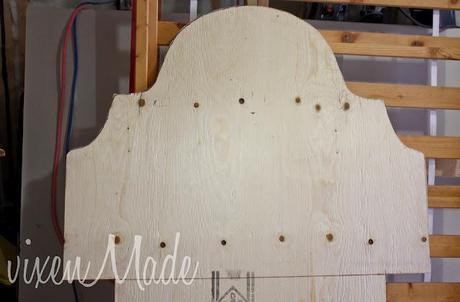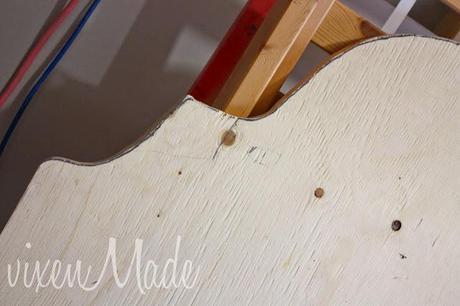 He added legs and slats from 1x3's.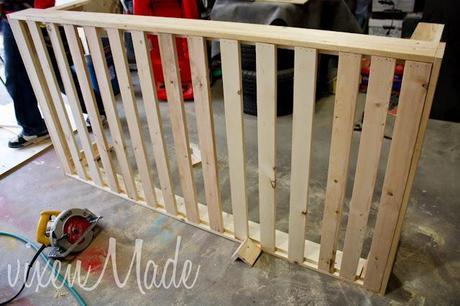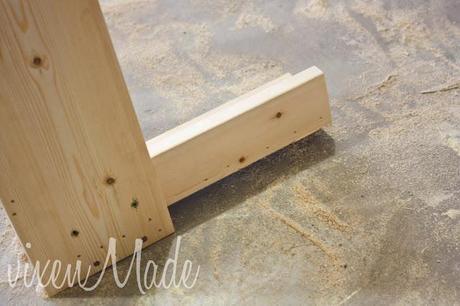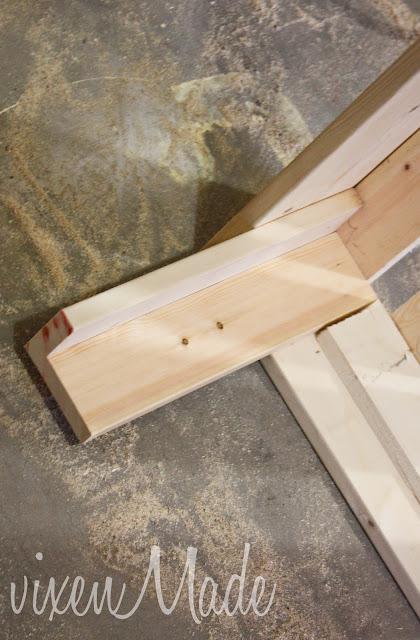 I decided not to add an edge or lip around the perimeter of the bed since I knew I wanted to have a bedskirt for her bed.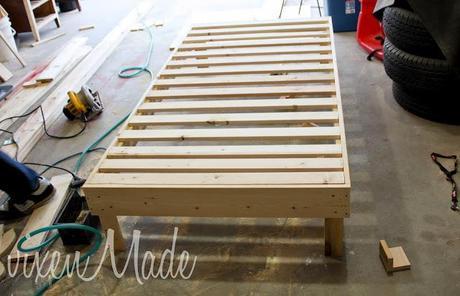 Here is the bed and the headboard.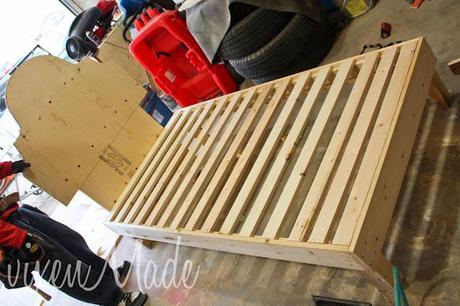 I then took my batting so I could make it 'padded' and upholstered with fabric.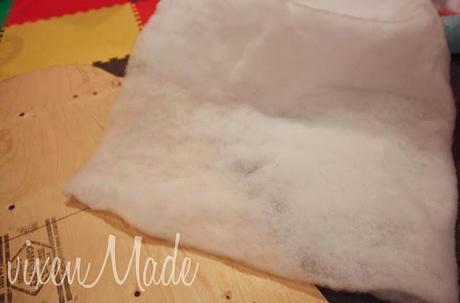 I used 2 layers of batting (though you could use more for a plush look).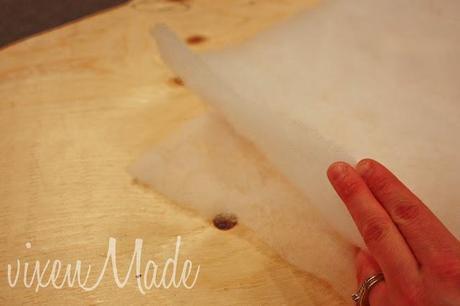 I laid the headboard over the batting and used my stapler to attach the batting and fabric.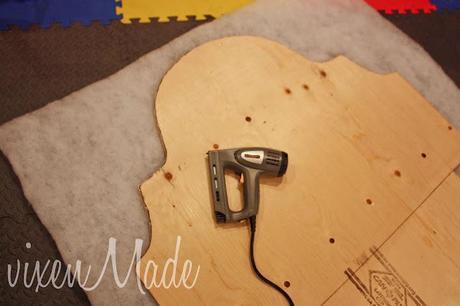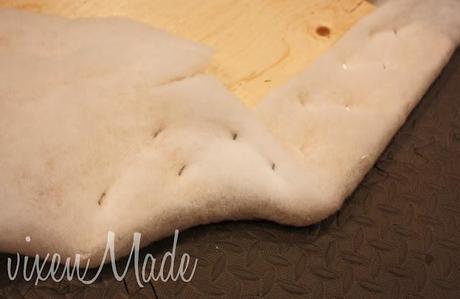 You want the batting snug but not too tight.  Just as long as you still have your headboard shape.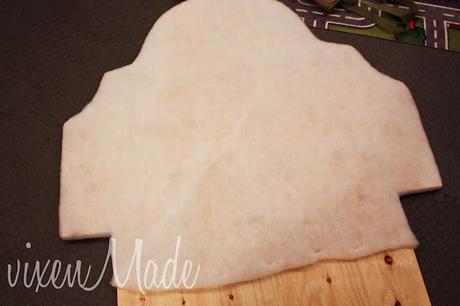 Be sure your fabric is pressed well with an iron (wrinkles suck!).  Then lay your headboard face down onto the wrong side of the fabric.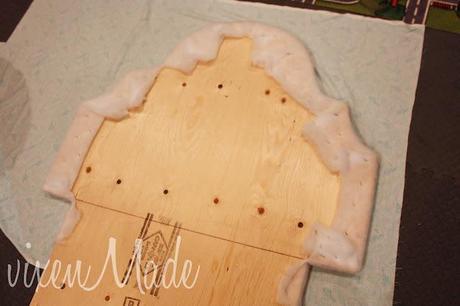 Do the same and wrap and staple on the fabric.  It gets a little tricky around the curves, you may have to cut slits in the corners to have your fabric snug.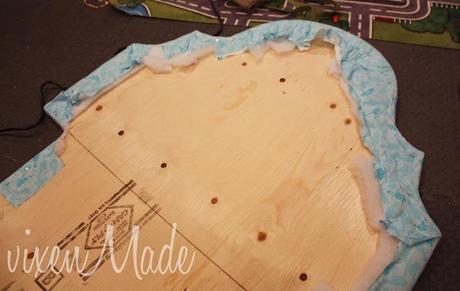 And that's all there is to it.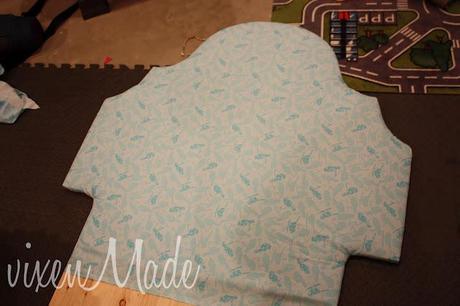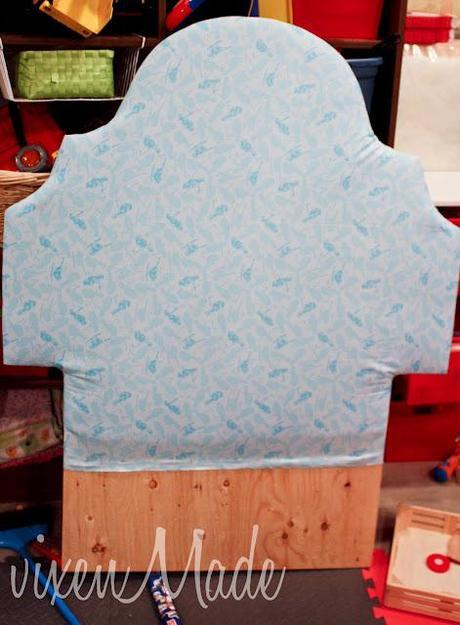 He then attached the headboard to the bed frame and we were done!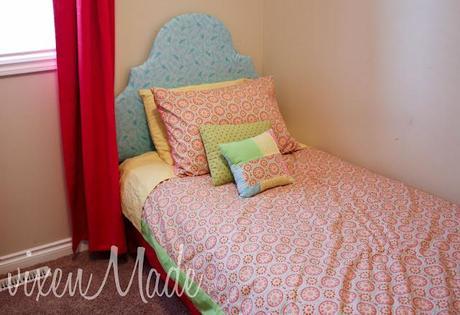 I love it so much now!!  And most importantly, she adores it too!!  Her 'princess' bed as we call it.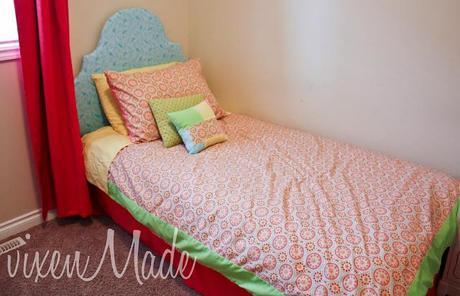 And once again:  the bed was made with leftover supplies we had.  The wood was all from past projects, the batting and fabric I already had.  I actually used the same blue bird fabric on her patchwork pillow.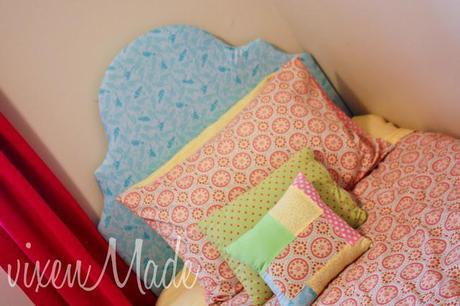 So if you want a thorough tutorial, let me know and I'll post it next week!Have a fabulous day!!

I link up here!