In case you didn't notice...
My new blog design is up & running! Let me just tell you I AM IN LOVE :) Like L.O.V.E!  Dana at Wonder Forest did an amazing job! .
I'm skipping out on Oh, How Pinteresting today, because I want to share something special with you guys.
So, Fridays I don't work. I usually spend the day relaxing, blogging, cleaning & working out. This Friday was no different. I took it easy and didn't have a strict schedule...it was wonderful.  Adam & I always text throughout the day. Friday was no different. Until he sent me this: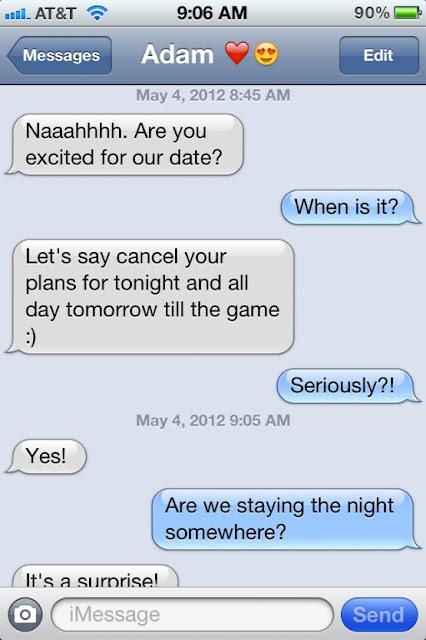 We continued the conversation and he told me that he was going to try to get off of work a little early. Usually he gets off work at 4:30 so I thought early like 3:30, maybe 3:00 at the earliest. So I went about my day & took my time like I always do. It was like  1:30 and I just finished my workout & hopped in the shower. I was in the shower no more  than 5 minutes when I heard someone banging relentlessly on my front door. Naturally I freaked out.
 I grabbed a towel and run to see who's at the door. I see Adam standing there. He proceeds to tell me that I have 15 minutes to be ready. UH YEAH OKAY. I got back in the shower and while I was doing that I heard Adam slinging stuff around in my room. I finished up in the bathroom and went into my bedroom to find clothes neatly laid out on my bed. Clothes to put on then and clothes to pack.  I hurried up (like 45 minutes ha!) and got ready while begging Adam to give me a clue as to what was going on. NOPE, nothing. He's a tough cookie when it comes to keeping secrets! I told him that  I needed to know so that I could figure out what to wear/bring. He still didn't budge. So what do I do? Pack 4 bags full of basically everything that I own. That way I'm covered no matter what we do ;)
We got in the car (and Adam wouldn't stop laughing at me for being so high maintenance...he couldn't believe that I packed FOUR bags for one night) and we were off. We stopped at the  grocery store and Adam picked up some random items. Once we got to a certain place, Adam made  me cover my face with his shirt. Hmmm...as long as he didn't make me drink any Kool-Aid or  anything I was okay to go along with it ;) After a few minutes, I opened my eyes and TA-DA!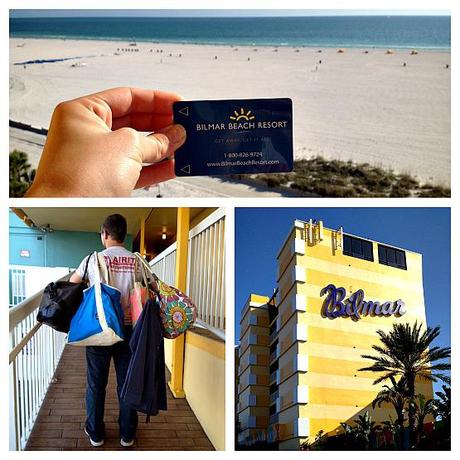 He said, "Happy Graduation!" YES! He paid for an oceanfront room for a night! Talk about a super, awesome surprise :) The beach AND quality time with my love...UM YES sign me up! He is so, so wonderful! We spent our time watching the sunset, basking in the sun (for all of 2 hours before Adam was dying of heat and drowning in a pool of sweat!), eating/drinking until we couldn't breathe & dancing like no one was watching... because no one was. We had so much fun, and I was totally surprised :)
THANKS BABE! I love & appreciate him oh, so much and I am so extremely grateful that God has blessed me with such an incredible man :)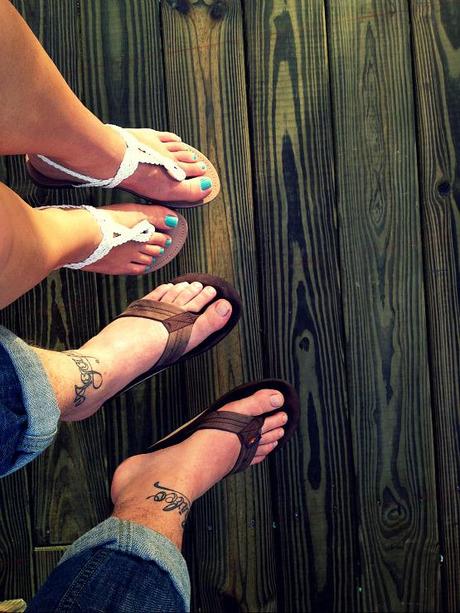 Annnnd to top it off, some of the stuff that he bought at the store was for me to use to make my own mojito...so I got to cross that off of my 52 in 2012 list :) Seriously...it's the little things that mean the most to me!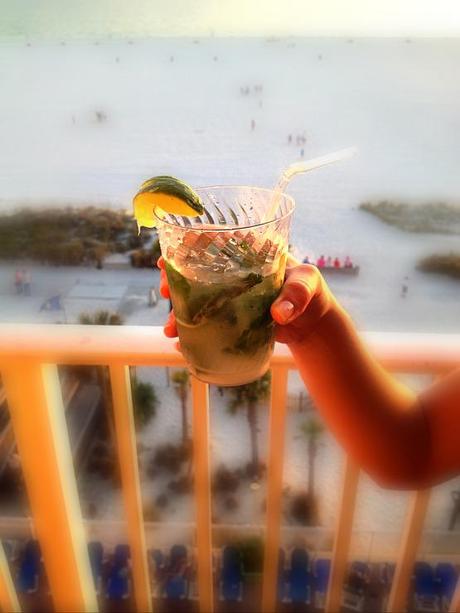 Happy Wednesday, sweet people!