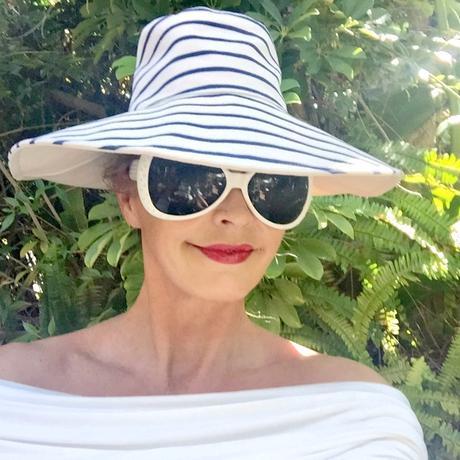 Jeff and I decided to stay in town the 4th of July weekend and explore 'our own backyard'.Lucky for us there are some brand new openings in Huntington Beach's newPacific City!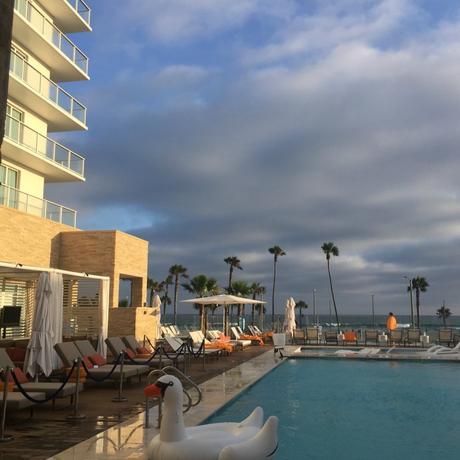 The newest beachfront hotel in Huntington Beach is The PaseaA gorgeous and hip new property
which is part of the Meritage Collection.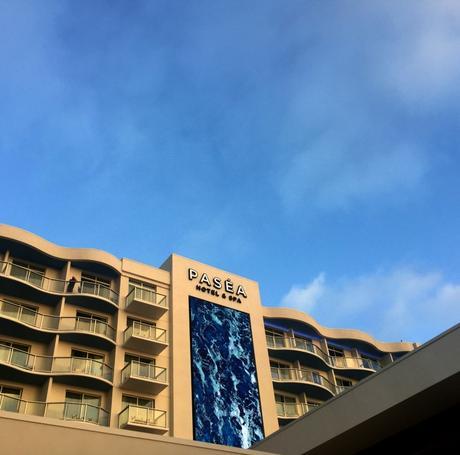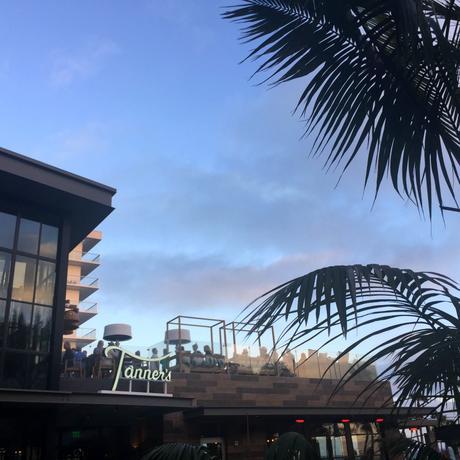 We decided to start our weekend at their Tanner's Treehouse Lounge.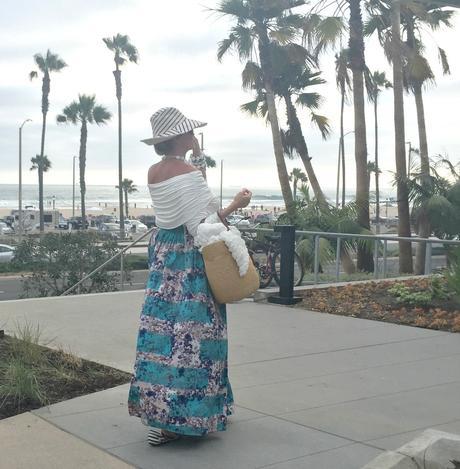 I wanted to dress with just a nod to the holiday weekendso I gave an older ball skirt from Antrhopologiea fresh new  off the shoulder top from

Soft Surroundings


(which happens even to be on sale now).and a new striped cotton hat from my much beloved Juxtoposition in Newport Coast.Some pointed striped shoes, vintage sunnies, along with all white accessories were the finishing touches with my basket purseand a textured wrap from Ikea.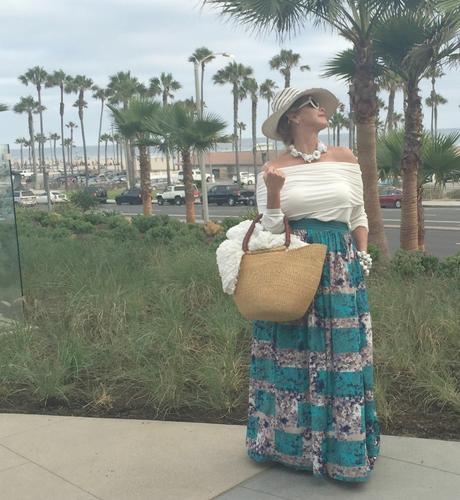 A wrap by the beach is always a great idea in Southern Californiaas even in the midst of  summer night a cool wind might decide to blow.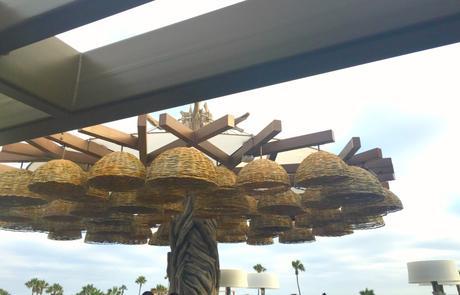 Visiting new hotels and restaurantswith fresh and chic decoris always so invigorating to me!
How fabulous is this rooftop focal point 'chandelier'that is a gentle design nod to 

The Treehouse Lounge

I can only imagine how magical it must look come the night.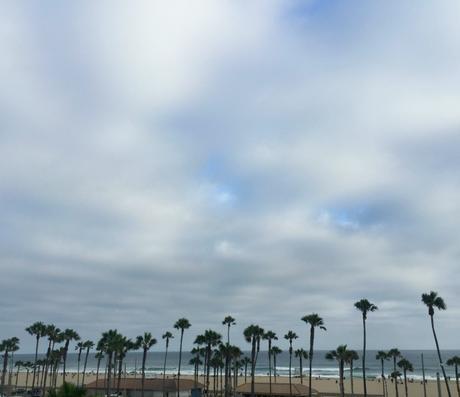 The rooftop lounge  view is of the expansive Huntington Beach oceanfront.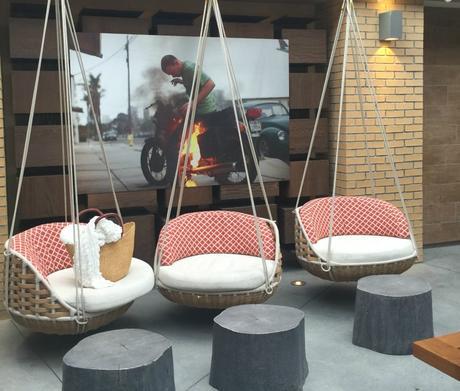 I was pretty darn taken with the swing corner.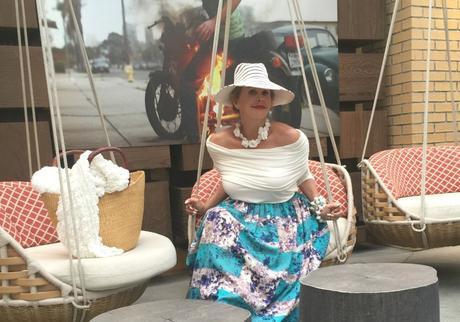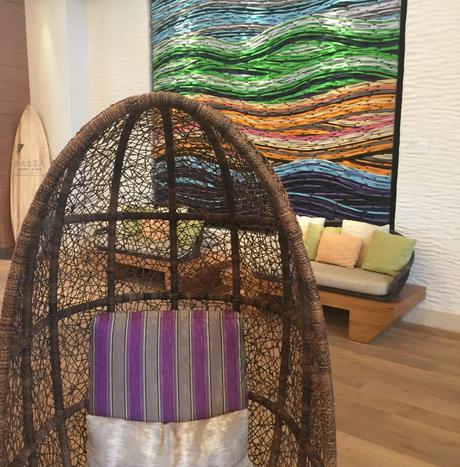 After cocktails we were off to explore inside Pasea's lobby.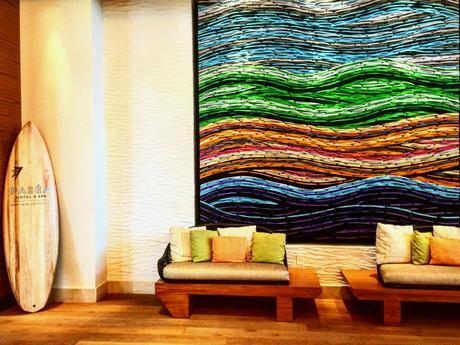 Where I was completely taken with this art piecemade entirely from flip flop soles.Such a perfect nodto Huntington Beaches surf culturethat has made the city such a world class destinationwhen it comes to all things SoCal Culture!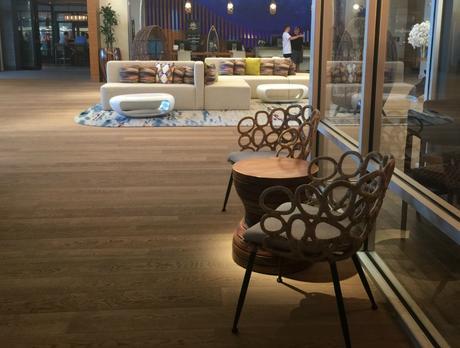 I'm talking big chair love for these two beauties!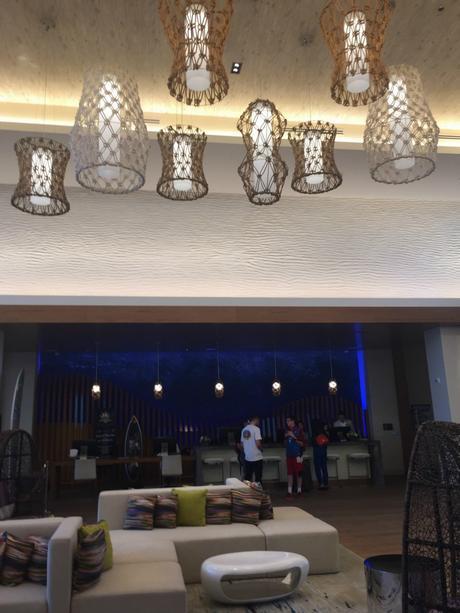 Nothing says fresh more than a fabulous collection of macrame hanging shades!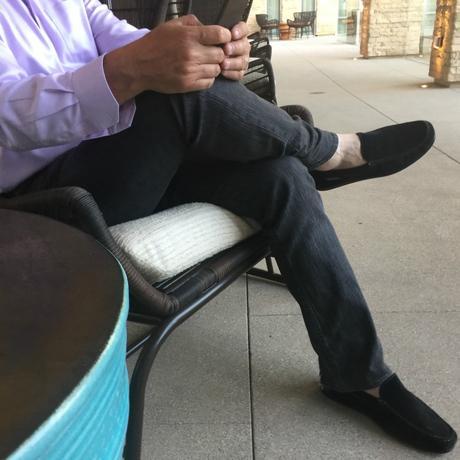 We enjoyed some nibbles out by the pool.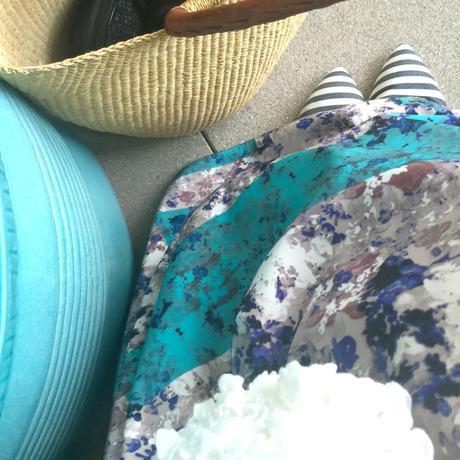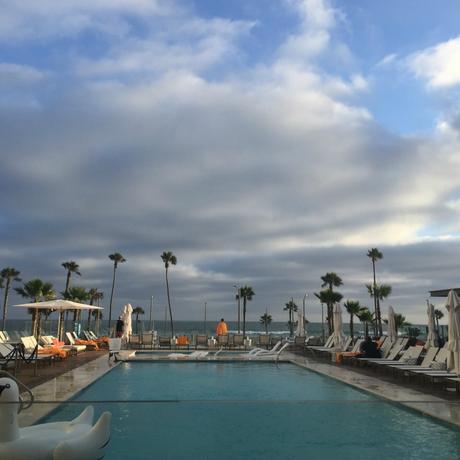 The moving clouds createda stunningly picturesque changing sky.
Next it was on to poke around Pacific Cityto see what other noteworthy spaces we could find.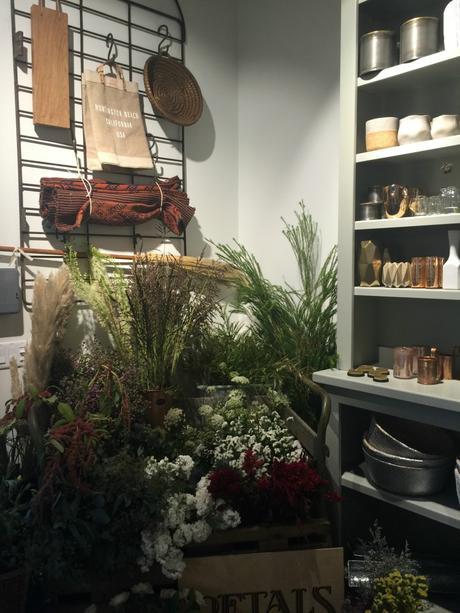 And boy oh boy did we find a great one!
We found
 Petals and PopA store like no other I've seen!


The Petals … because it's a stunner of a florist shop …

The Pop … because it's also a champagne bar!!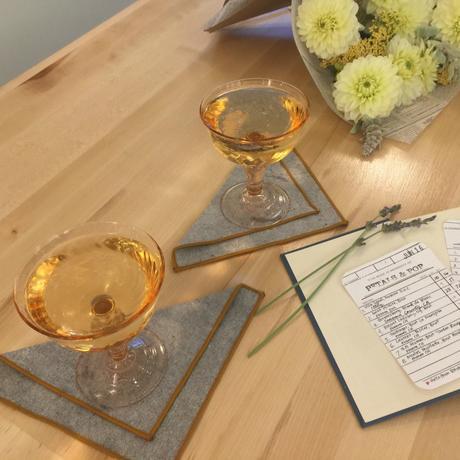 Pretty much Friday night date heaven in my book!
While my gorgeous husband was buying and arranging a surprise bouquet for yours truly ...I was completely enthralled with the idea of champagne and flowersand then to see them served so artistically as well!!
Head blown!
Just look at the vintage glassesserved atop the very best cocktail napkins!!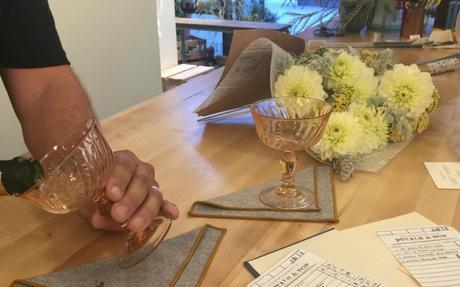 Champagne being poured and  flowers from my love …pretty darn Friday fantastic!!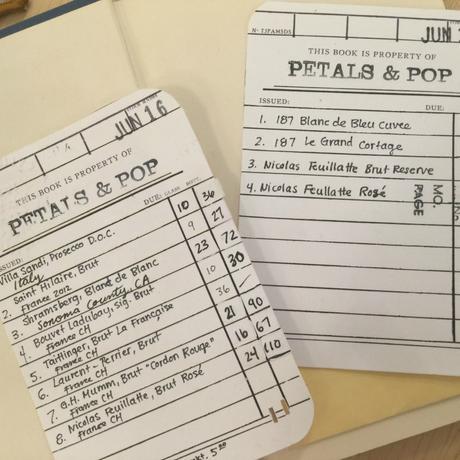 Could the champagne menube any more adorable!!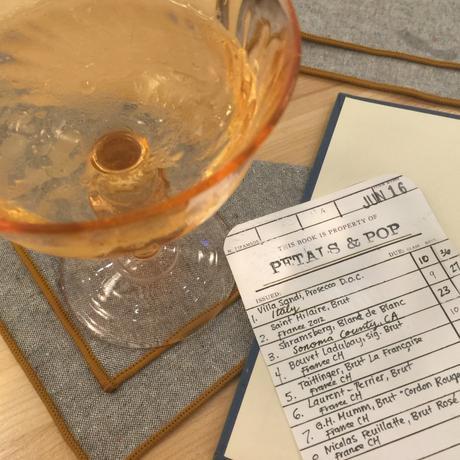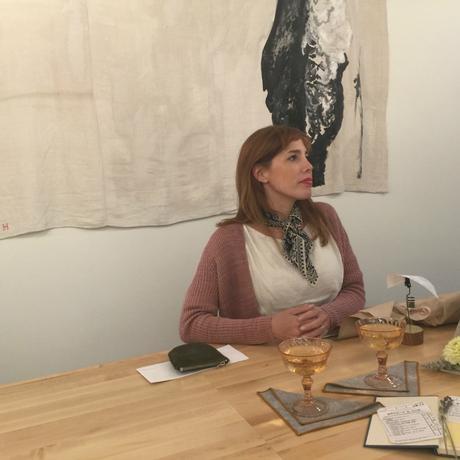 The beautiful owner and creator of 

Petals and Pop.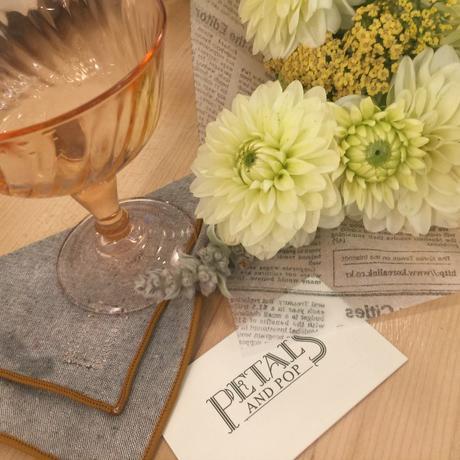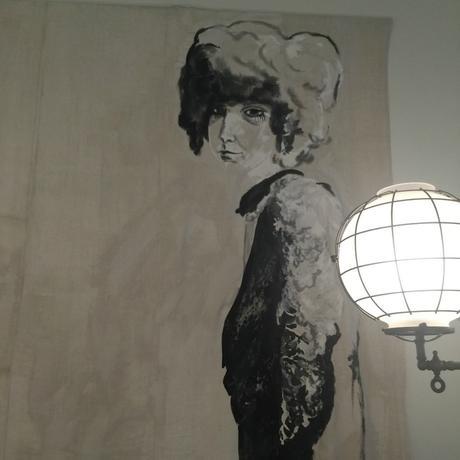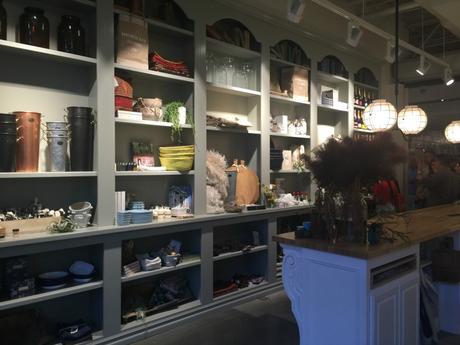 And if flowers and champagne weren't enough to make one giddy …the products they sell are wonderfully curated from around the world!
A few just had to come home with me!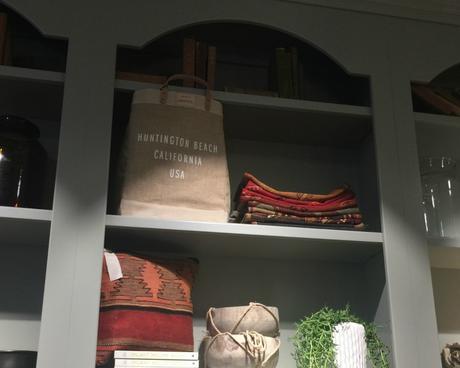 Even writing about this most lovely shop still makes me giddy!If you ever find yourself in Huntington Beaches

Pacific City

Petals and Pop 

is a must visit.
It's always so gratifying and upliftingto meet business ownerstruly impassioned with not only their businessbut passionate about their artful offerings as well!
It's always the people that make the truest


 Artistic and Style impact!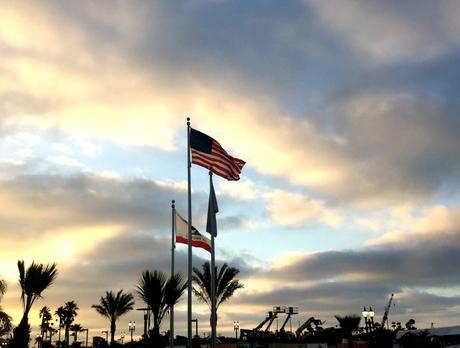 As always my friends


I wish you love and joy

as you style your life


Linking with


Not Dead Yet Style's -Visible Monday




Monday Mingle