Hii Beauties,
Kajals are my absolute favourite. Every now and then I keep on trying some or the other Kajal. I have tried most of the Kajal from a number of different brands. So, there are very few Kajals available in India which I haven't tried. But from quite some time I have been hearing that our small little world of blogging was going all gaga over the products from PAC brand. Well, frankly speaking, I haven't seen much of PAC products but when I heard my favourite bloggers going all gaga over it then I decided that it's high time let's experiment with this brand. And gradually I came to know that one of the most bestselling products of this brand is PAC Cosmetics Longlasting Kohl pencil.

Product Claims:
A retractable pencil which is an intense auto kohl kajal pencil. A pencil that will take your worries of sharpening the pencil again & again of your mind. The intense colour & matte texture of the pencil will add definition & drama to your eyes. The pencil has a waterproof property & does not transfer. Just because the pencil is intense & jet black. Hence it can be used as A kajal AS WELL AS An eye-liner
Price - Rs. 350
Shelf Life : 24 months from the date of packaging
Directions to use : Apply the Kajal pencil on your upper lashes and lower lash line both. Then turn the Kajal pencil and smudge the Kajal a bit using smudger. After a week or so you might need to sharpen the Kajal.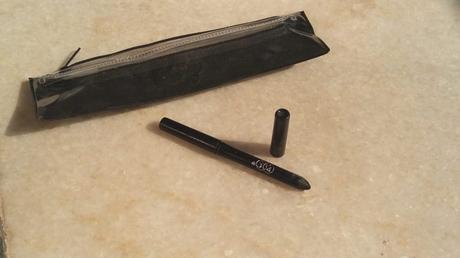 My take on the product
Packaging/Availability: One of the attractive things about the packaging of PAC Cosmetics Longlasting Kohl pencil is the black kit in which it comes. The packaging comes in a black pouch which has a zip pattern. The zip pattern is one sided transparent and the entire packaging is travel-friendly too. Once if the pencil falls accidentally then there is no chance of breakage of the pencil tip. PAC Cosmetics Longlasting Kohl pencil comes in the form of pencil packaging. It is a black thin pencil which has a two-sided tip. One side tip represents the Kajal pencil itself whereas the other is of smudger. The pencil has entire product names and other details mentioned on it.
Texture : Now, coming to the texture of the PAC Cosmetics Longlasting Kohl pencil it is very soft and creamy. The tip is so soft that it can be broken quite easily. So, make sure that you take extra precautions while sharpening or may be while handling it otherwise it can break quite easily.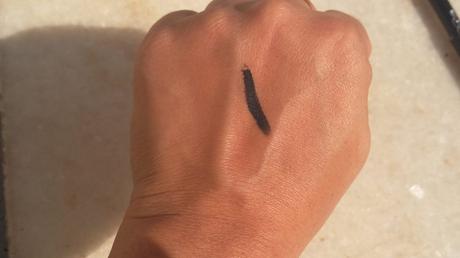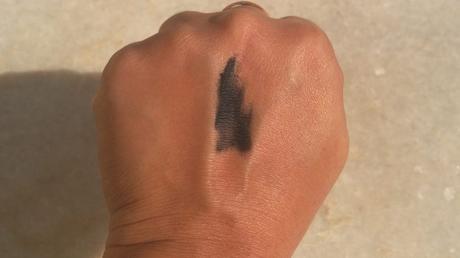 Pigmentation : The pigmentation of this Kajal from the house of PAC is extremely dark. The pencil has a strong tip and it is dark even in a single swipe. So, you can get a good black finish even when applied once. The pencil does not have any bothersome smell so no issue for the sensitive noses.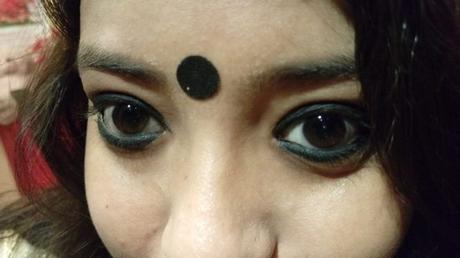 Longevit y : In terms of longevity the Kajal stays for good 6-8 hours. The lower lash line starts fading with the sun, heat and all quite soon but the lash line is intact and stays on for a good amount of time. Thus, I have started applying the Kajal on my upper lash line only.
Rating : 5/5
Final Recommendation : Overall, I liked the PAC Kajal because of it's super long staying power on the upper lash line. It is extremely black, creamy and quite easy to use.