As a working consultant for an International IT firm, I need to travel frequently between pan India offices across the major cities of India. I always search some place in the  middle of the city which is near to airport or stations. Recently I have got an opportunity to stay at OYO Rooms, Juhu Beach, Mumbai.  I think OYO rooms fit well in my requirement. It was an amazing experience. It's an absolutely comfortable & economical option for the frequent traveler to Mumbai as well as the tourist who love to explore beaches & Mumbai heritage. The hotel has a great location in the city on quit location next to Ashok Kumar bungalow- famous Bollywood actor & its within fast walking distance of attractions, including Juhu Beach and some famous food joints.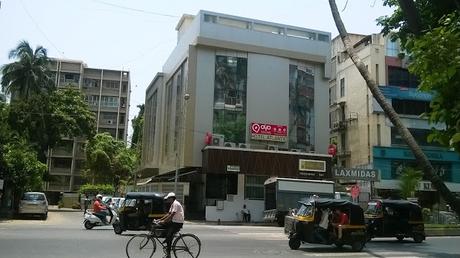 OYO Room in Juhu, Mumbai
We have reached the OYO Property well on time, we have been asked to the check In. I was amazed to see the supporting staff from OYO hotels. We met the Nijesh from OYO Growth  team, he welcomed all the bloggers on behalf of OYO rooms & share some information on whereabouts. we checked in to our rooms. After checking in to the rooms, I was amazed to see the interior of rooms.
It was stylish & modern with flat screen TV. Its was equipped with a master bed & a coffee table with two decent sofas. Though I  found bathroom little bit small, but one person can manage it without any major issues.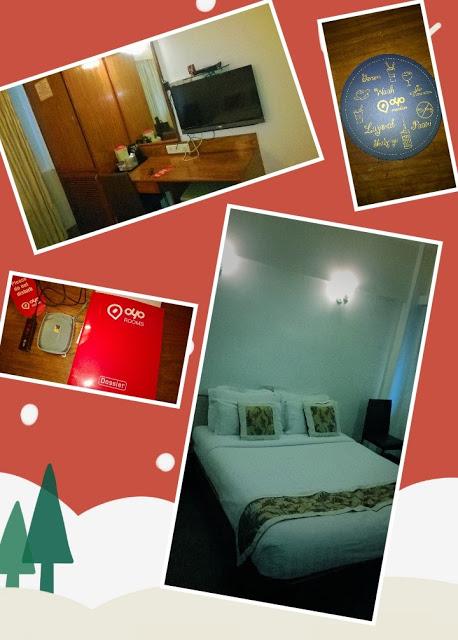 So here goes my verdict on OYO rooms Juhu:
OYO Rooms Review Summary: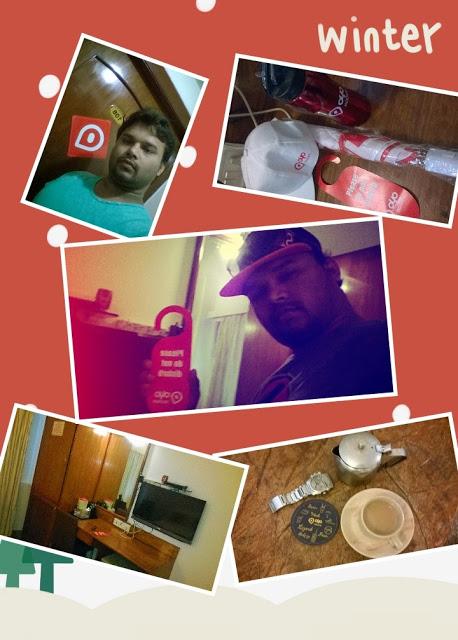 Bottom Line:
OYO Rooms are one of the budget-friendly chains of hotels in India & caters to all kind of crowd including youth, family or working professional. But very useful for frequent travellers with the budget-friendly options. With rooms starting at Rs 999 a night, OYO offers a budget hotel stay experience that would otherwise cost twice or thrice more.It consists of  a modern environment  & less pricing than other properties in the area. The Juhu OYO property  doesn't have a fancy bar or a restaurant, but there is a plenty of nightlife nearby as its situated near Juhu, the most happening  area of Mumbai. Overall it's a good value for atmosphere & location.
OYOXplorer Campaign:
Few bloggers from all India got an opportunity to become OYOxplorer in an campaign organised by OYO Rooms. In which a one day  blogathon was conducted in which all bloggers were asked to complete some challenges & explore the city. Below is the list of challenges which were supposed to be completed by bloggers.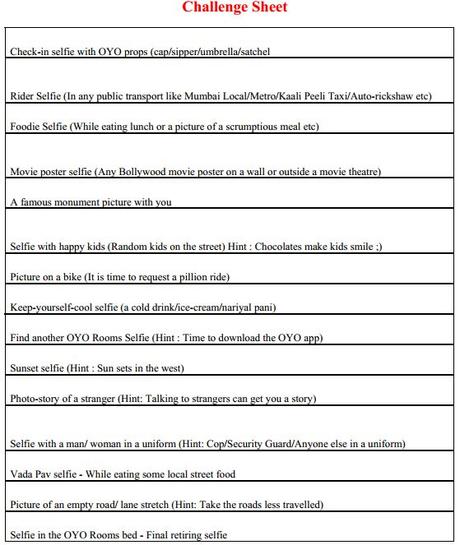 My Stint as an OYOXplorer:
I really took an advantage & brought the inner Sherlock Homes outside to complete the challenges. Below are few  evidence  of whole adventure during my stint as  #OYOXplorer.