Are you looking for On-the-Go bandwidth rescue for boosted internet connectivity? The go ahead and read this blog on a newly launched Android app for enjoying delightful speeds by merging speed your Wi-Fi and mobile data speeds.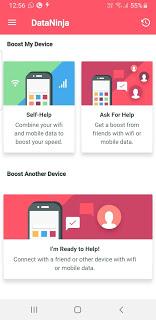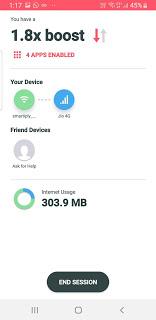 Smartiply recently announced the worldwide availability of its DataNinja app for Android devices on Google Play. DataNinja allows mobile phone and tablet users to combine bandwidth from trusted nearby mobile devices or Wi-Fi networks to harness reliable, speedy and secure Internet connections even in environments with weak and unreliable connectivity. The app is available in India for subscribers of all major mobile telecom operators including Jio, Vodafone-Idea, Airtel and BSNL Mobile.
The explosion of mobile data usage has put tremendous strain on network and cloud resources. In addition, many areas outside (and even within) cities and towns are plagued by poor network and other constraints that impact the end-user experience, especially with bandwidth hungry applications such as video streaming. However, family, friends and colleagues often spend time together and have multiple devices among them that are idle much of the time. DataNinja combines the capabilities of nearby devices through Smartiply's patented Fog Computing technology, dramatically enhancing mobile users' experience of video and data intensive applications even in places with weak connectivity.
DataNinja offers the following benefits to users:1.

  

Speedy & reliable connectivity by combining networks - Merge Wi-Fi and cellular networks on their own phone to get a significantly faster experience.2.

  

Sharing Internet bandwidth with friends & family - Link bandwidth of multiple trusted devices to create a fog network to get higher-speed uploading and downloading. Users don't need to share passwords to share bandwidth.3.

  

Seamless self-healing connections - The failover technology ensures uninterrupted and seamless performance even when one of the connections drops.4.

  

Security, privacy and control - All data is encrypted and routed over multiple links within Smartiply's VPN network to ensure security and privacy. Data metering provides usage tracking and allows users to set limits on sharing.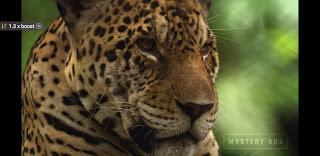 Details about the features and a product video can be found at smartiply.com/DataNinja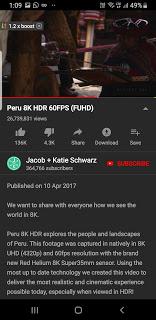 Smartiply, Inc. is a mobile technology start-up headquartered in New Jersey, USA. By creating a fusion between Fog Computing and Internet of Things (IoT), Smartiply is the first platform that enables resource sharing and collaboration among connected devices. Co-founded by Dr. Junshan Zhang and Dr. Mung Chiang, who have been credited with pioneering Transactional Networks and Fog Computing, the startup sprouted out of Arizona State University and Princeton University in 2015. The company is backed by Wistron Corporation, a strategic partner and world leader in original design manufacturing. Smartiply has deployed its technology commercially, delivering value and ROI, and continues to build innovative products based on its platform. The platform software development kit (SDK) can be incorporated by system integrators, operators, device manufacturers, video streaming companies and third-party developers to provide differentiated experience to their end users. Smartiply is actively driving SDK partnership opportunities globally. For more information, please visit smartiply.com