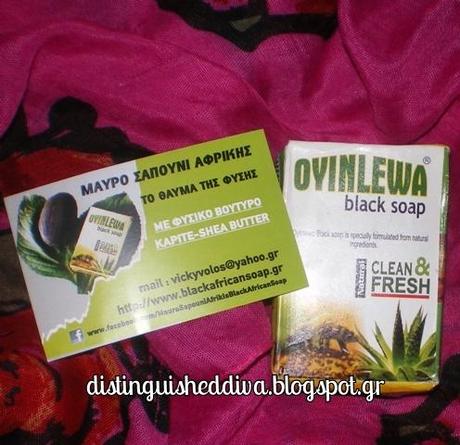 When I came across a page on facebook about The Nigerian black soap I was stunned and also thrilled to have found such a product here in Greece.
When I was in Nigeria, my grandmother actually cultivate all the ingredients used for this soap on her farms.Having a farm of Aloe Vera, Palm trees and alot of other stuffs are one of the things I really miss about Nigeria and my home back there.
I enjoy using natural beauty product because I know what they contain and I am certain I am been fair to the environment and to my very skin.
I was also glad that the lady supplying them in Greece MRS Vasiliki was kind enough to send me one to try.
Not that I don't know all about it already since we actually make them same soap with the same products in Nigeria, any one from the Nigerian Yoruba tribe know this soap and love it.
About the Soap : Oyinlewa the name of the soap means the beauty of honey in Yoruba, It is manufactured in Ogun State Nigeria.
Made manually for all skin types  from purely 100% natural ingredients in Africa. Helps deals with various skin infections and also helps with acne black post removal.
Can be used to remove make up remains and extra oil from the skin with leaving your face dry as most other soap bars.
Helps remove the signs of face lines, if you are in that age group, also good with dry skin due to the shea butter , aloe vera and the oils in it.
Ingredients: Palm Kernel Oil, Honey, Aloe Vera, Shea butter, Lime, Native Black Soap base, Camwood,Fragrance,
What I like:  Everything really and I am glad I find it here in Greece, I will totally buy more before someone goes to Nigeria and bring from home.
What I don't like: NOTHING seriously speaking!
Rate: 5/5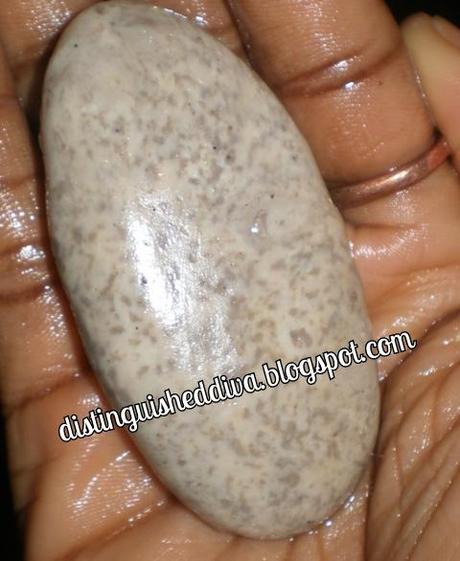 I have been using in on my skin and face, you all will remain I have very oily face which is also prone to acne especially in those days of the months for a woman.I have been using it for two months now and there really is no sign of a pimple in these days.I am also happly to be using something from home where I have been and seen farmers working on it.I use it twice a day for my face, in the morning and before going to bed at night.Beauty tip: Use hot water to wash your face if its oily, this help open up the pore for the oils in them to come out and be washed away.If you have dry skin, use lukewarm to make sure you remove every single dirt for the atmosphere. Thank you so much for reading.

*The soap was sent for review, but all opinions are solely mine.




Don't forget to enter my Fashionable Designer eyeglasses Giveaway!!!!