Welcome to Day 4 of our 30 day blog series, "Overcoming the Sorrow of Being Single".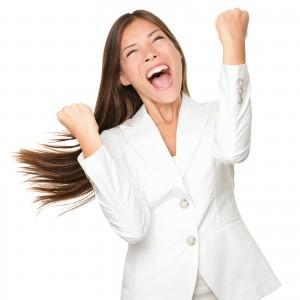 Speak Joy!!!
Is it true? Is it possible that the words we speak can shape our lives and mold our character?
And Jesus answered them, "Have faith in God. Truly, I say to you, whoever says to this mountain, 'Be taken up and thrown into the sea,' and does not doubt in his heart, but believes that what he says will come to pass, it will be done for him. (Mark 11:22-23 ESV)
Lynn R. Davis writes in her book Deliver Me From Negative Self Talk…
"Negative thoughts are spiritually impure and must be filtered. The word of God is your filter. Any such thought that makes you feel defeated, hurt, or insufficient is a LIE and must be filtered through the word of God."
We must be careful how our feelings and thoughts transition to how we speak about ourselves. Proverbs 18:21 says that death and life are in the power of the tongue.
She goes on to write that we should not say things like…
"My entire body aches." Instead say, "Sickness and disease shall not Lord over me."
Now let's bring this home to the issue of Christian singleness. There are certain things that Christian singles should never say. I know that it is tough to speak joy and blessings over your life when your strongest emotion is sorrow. Understand that the practice of positive speaking doesn't mean that it is not okay.. to not be okay. We will have our days when we simply cannot escape how we feel. However, we do have power and control over our thoughts and our words. 
Christian Singles should never say…
"I'll always be single."

Instead say, "God has heard my prayer and he is preparing a spouse just for me."

"I'm not good enough."

Instead say, "I am great because I have been made in the image of God."

"I'll never be happy unless I get married."

Instead say, "God will bless me to marry, and until I am married I will rejoice in the God of my salvation."
I personally exercise the power of words on a daily basis. It's not a psychological game, but an affirmation of our faith. Jesus said that if we "say", and not doubt in our hearts, that it will come to pass.
Be mindful of the words you speak. Do not make declarations of negativity, but proclomations of faith.
When you feel sorrow, speak joy. …And you will receive what you speak by faith.
Subscribe to Blog via Email
Enter your email address to subscribe to this blog and receive notifications of new posts by email.
Hosted By


Deliver Me From Negative Self Talk: A Guide To Speaking Faith-filled Words
Let The Weak Say I Am Strong: A Guide To Speaking Words of Hope And Healing (Negative Self Talk Series Book 2)