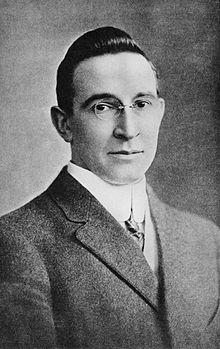 Journalist, author, publisher and founder of Forbes magazine.
"History has demonstrated that the most notable winners usually encountered heartbreaking obstacles before they triumphed.  They won because they refused to become discouraged by their defeats." - W.C. Forbes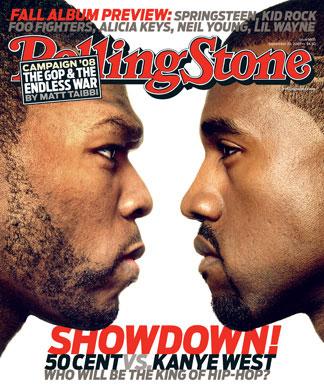 Refuse to be discouraged by your defeats.
When I first saw this quote, I said to myself, "Wow, isn't that the truth."  I instantly started thinking about all of the celebrities - as well as people that I know personally - that have these life stories of overcoming what at first looked like defeat.  I got to thinking about Curtis "50 Cent" Jackson, who has made his mark as a cultural icon in the music and business industries over the past decade.  His story of being shot 9 times outside of his grandmother's house would definitely classify as a "heartbreaking obstacle".  I also thought about one of my on-and-off favorite music artist, Kanye West, and how he was in a near-death car accident not long before signing a music deal with Roc-A-Fella records.   West eventually went on to become one of the most successful rap artist and producers of all-time.  In 50 Cent's song, "Places To Go," he raps, "I got shot up but I got up and I'm back at it again."  After Kanye West had to have his jaw wired shut after his car accident, he made a song entitled, "Through The Wire," in which he raps, "But I'm a champion, so I turned tragedy to triumph."  It is obvious that both 50 Cent and Kanye West refused to be "discouraged" by their "defeats".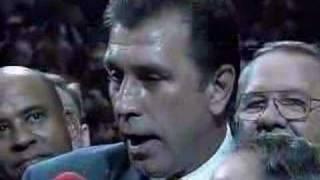 Click here to listen to coach Rudy T.
This quote has been played out in the sports realm time and time again - whether professional or amateur.  For example, after coaching the N.B.A.'s Houston Rockets to back-to-back titles in 1994 and 1995, Rudy Tomjanovich advised the world to "don't ever doubt the heart of a champion!"  After winning thier second straight title, his championship Rockets had just become "the only team in history to "defeat" the teams with the four best regular season records in the playoffs" (Wiki).  This "triumph" only came after the Rockets were "defeated" in every one of their playoff appearances between 1975-1991, and not even making the playoffs in 1992, the year prior to winning their first title.  It is obvious that the Houston Rockets became champions by not being "discouraged" by their "defeats".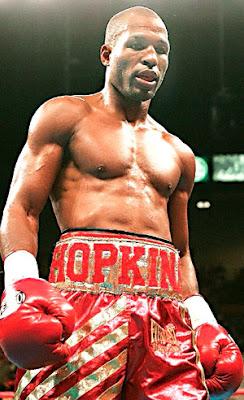 Hopkins was told he would go back in prison.
There seems to be an infinite amount of obstacles that life can throw at us at any given time.  More often than not, there is no way to prepare in advance as these obstacles may come by surprise.  It is the ones who overcome these obstacles that prove to be "winners".   It was the late great American football coach, Vince Lombardi who said, "Winners never quit and quitters never win."  This reminded me of one of my favorite boxers, Bernard Hopkins, whom I admired since I was a teenager.  Everything about this man screamed champion - the way he walked, talked and conducted himself in and out of the ring.  I admired his long reign as middleweight champion and his willingness to fight any and all opponents.  I wanted to adapt his "never give up" mentality that I saw in his repeated efforts to rematch any fighter who "defeated" him.  After doing some background research on him, I was surprised to learn that while growing up in the Raymond Rosen projects, Hopkins turned to a life of crime at an early age.  By the time he was 17, he was sentenced to 18 years in prison after being convicted of 9 felonies.  While incarcerated, he found his passion for boxing and decided to use it "as an escape from his previous life" (Wiki).  Hopkins ended up serving almost 5 years of his sentence, and upon his release the warden told him that he would see him again when he winds up back in prison.  Hopkins responded by telling the warden that he's not coming back there (to prison).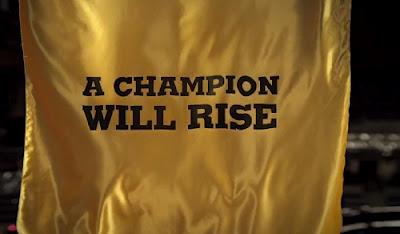 Bernard Hopkins did not become "discouraged" by the temporary "defeat" of his prison sentence.  After being released in 1988, he immediately became a professional boxer.  Unfortunately, he lost in his debut fight to Clinton Mitchell in 1988.  Although this may have served as a "heartbreaking obstacle" for him, Hopkins came back to win his next 21 fights, 16 by knockout.  Hopkins eventually "triumphed" as the world middleweight champion and is regarded by many as the greatest middleweight champion of all time.  He set the record for title defenses by defending his middleweight title 20 times.  The Ring magazine - which some call the Bible of boxing - and the World Boxing Hall of Fame name Hopkins as the 2001 Fighter of the year.  Hopkins proved the warden wrong by not only not going back to prison, but by becoming a "notable winner" and remakable champion that will be remembered in the generations to come.  Click here to watch Hopkins share his life story of Inmate to Champion.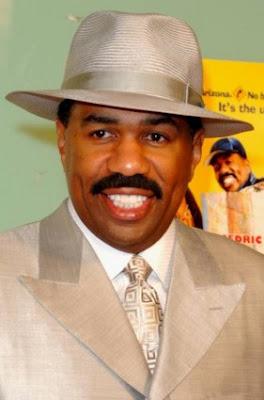 Steve Harvey says that he lived in his car for two years.
Forbes' quote can also be seen in the life of one of my favorite celebrity personalities, Steve Harvey.  In Harvey's stand-up comedy presentation, "Don't trip, He ain't through with me yet," he advises people to stop looking at celbrities like they're just "all of that".  He claims that many see him now, with designer suits and jewerly on, and think that he just "got it poppin'".  He goes on to inform the audience that he came from "nowhere - from the dirt".  At 48 years old, Steve says he didn't get his first car in his name until he was 38.  He says he has been shot as well as been to jail.  Harvey's most telling past time may be in the fact that he claims to have lived in his car for two years!  Click here to watch Steve Harvey share some of his life story.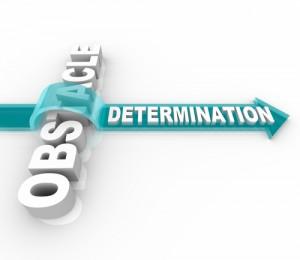 Determination can overcome any obstacle.
Harvey has proved to overcome the "discouragement" of what some may look at as "heartbreaking obstacles."  In June 2012, the feature film "Think Like a Man," which was inspired by Steve Harvey's 2009 best-selling book "Act Like a Lady, Think Like a Man," took the #1 spot at the U.S. box office.  With only a $12.5 million dollar production budget, the film brought in approximately $33 million during it's opening weekend knocking Hunger Games out of it's 4-week #1 spot at the U.S. box office.  Along with being a best-selling author, Havey is an actor, comedian, entertainer and television/radio personality.  He starred in his own sitcom, "The Steve Harvey Show," which ran for six consecutive seasons.  He is also known as one of the "Original Kings of Comedy".  Steve Harvey is living proof that one can "triumph" despite being the subject of numerous "defeats".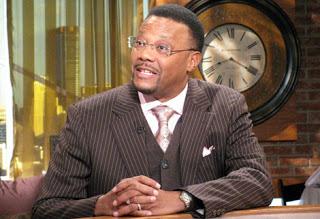 Mathis went from jail to judge in 15 years.
The life of Judge Greg Mathis is also one that inspires me to believe that one can overcome a troubled past and succeed in the face of adversity.  His story hits home with me because he was born and raised in Detroit, a city in which I have lived, attended school and worked.  Mathis was a troubled youth, Detroit gang-member and was kicked out of numerous high schools.  He was jailed many times as a teenager.  After his mother informed him that she was diagnosed with cancer, Mathis, at age 17, began to take the steps that would allow his mother to see him as something more than an incarcerated high school drop out.  He began to turn his life around by first enrolling at Eastern Michigan University (a school I attended for a short time) and graduating with a B.S. in Public Administration.  He then graduated from the University of Detroit Mercy in 1987.  After graduating from law school Mathis was denied a license to practice law legally because of his criminal past.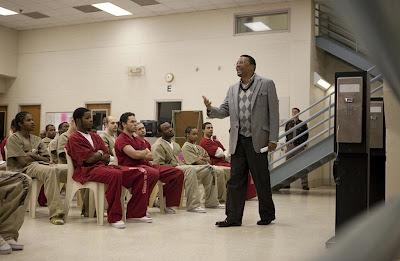 Mathis shares his inspirational life story with troubled street youth.
Mathis did not let allow these "heartbreaking obstacles" to defeat him.  He continued to work hard, eventually had his criminal record expunged and was granted his law license.  In 1995, he was elected a district court judge for Michigan's 36th District, making him the youngest person in the state to hold the post (Wiki).  He currently works as a judge on his own television show entitled "Judge Mathis".  Now in it's 10th season, Judge Mathis can be seen 5 days a week in every U.S. state.  Click here to watch Judge Mathis share some of his life story.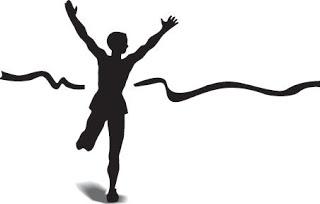 Triumph is defined as a great victory or achievement.
It appears that W.C. Forbes is informing us that "heartbreaking obstacles" - if viewed in their proper context - can work to our benefit as opposed to our detriment.   Those who become "discouraged" by their "defeats", will not "triumph", but those who "refuse" to become "discouraged" by their "defeats", will "win".  Many times, it appears that "defeat" doesn't have to be looked at as a bad thing.  Many "notable winners" may have not have experienced the "triumph" that followed their "heartbreaking defeats," if the "heartbreaking defeats" had never occurred.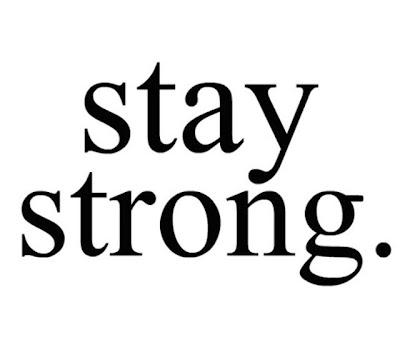 It is my personal philosophy that many times it's not the defeat that gives us strength; the defeat only reveals the strength that was already inside of us.  If these people can overcome "obstacles" such as homelessness, poverty, prison, car-accidents, being shot, etc.  then I know I can overcome the things that life has in store for me.  Forbes says that the "most" notable winners "usually" encountered . . . which means that the majority of winners typically go through some type of "heartbreak" and "defeat" before they rise to success.  With that being said, I'm looking forward to the "heartbreaking obstacles" that life has in store for me because I know that overcoming them will reveal my inner-strength and put me in a position to be a "notable winner"!   
Corresponding quotes
 "You never know how strong you are until being strong is your only option." - Unknown