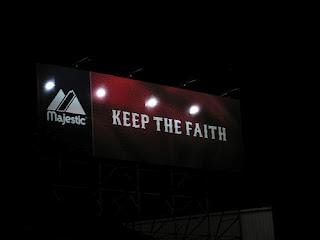 That wraps up another baseball season.
A disgraceful end to a disgraceful season, 14-2.
The numbers are absolutely brutal. Eight straight losses to end it. Lost 12 of the last 13. The Sox finished 26 games out, 4 behind the 4th place Blue Jays, the furthest out of first of any AL team. The Sox went an unbelievable 16-42 since the July 31st trade deadline. They finished last for the first time since 1992, had the most losses since they dropped 100 in 1965.
Clay Buchholz was the top winner with 11 wins, the fewest for a staff leader since 1932 (the worst year in Red Sox history: 43-111).
I feel a sense of relief now that this 69-93 disaster is over. Bobby Valentine will be fired either today or tomorrow, and he showed the class that just drips off him by tossing his entire coaching staff under the bus on the radio yesterday.
He was the worst manager in my Red Sox fandom lifetime. Yep, worse than Butch Hobson, Jimy Williams or even Joe Kerrigan (and that is saying A LOT).
I hope the door doesn't hit you in the ass on the way out.
Now, the Hot Stove League begins, and the hard work just begins for Ben Cherington.