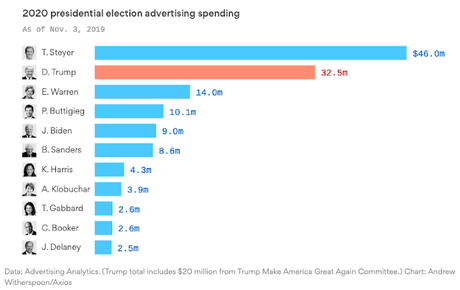 The chart above is from Axios.com. It shows the spending in the presidential race for the biggest Democratic and Republican candidates. Over $130 million dollars has already been spent on advertising -- and we are still a year away from the general election (and nearly 3 months away from the first primary voting.
The biggest spenders, so far, are Tom Steyer and Donald Trump -- the richest candidates in the race. Together, they have spent $78.5 million.
By next November, a record amount of spending will be done by the presidential candidates.
We need to change this system.