Oven Baked Popcorn Chicken is a great way to satisfy your popcorn chicken cravings in a healthy way- they are baked!
My new post again is an amazing appetizer and a great way to satisfy your fried chicken cravings(specially for the kids), here's oven baked popcorn chicken! My last post was also a bite sized recipeI have shared few of my oven grilled recipes here:
Schezwan Gobi(Cauliflower in Schezwan sauce).Check that out too.Its amazing!
Kids and all of us are so addicted to fast food and specially the fried chicken craze makes us eat out once in a while to feel good.Well,I wanted to slow down our frequent fast food eating habits. I am trying many ways to make kids eat home food and in a better way by oven grilling/baking them instead.This was again another hit at home.
Hariyali Chicken, Tandoori Chicken. These both are oven grilled and with minimal butter/oil usage. Surprisingly,these popcorn chicken turned out so amazing that we did not even realize difference in taste,and very delicious.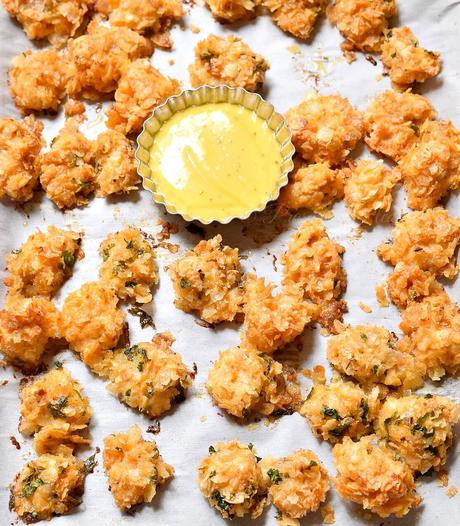 Instead of using bread crumbs,here I used the Golgappa/Pani Puri puffed puri's to coat the chicken. I have lightly crushed these with hands and coated each chicken piece with that. Alternatively,you can do a quick run in a mixer grinder to make some powder and use it too.
These taste best when hot and right out of oven. If you plan to bake them in advance and serve later then the taste will vary,as hot and freshly cooked food always tastes amazing than reheated one.
Since I have used the cornflake consistency of the crushed puri, so it has more chances of getting soggy after a while,if you leave them open as they will absorb moisture. So best would be to bake right before you want to serve.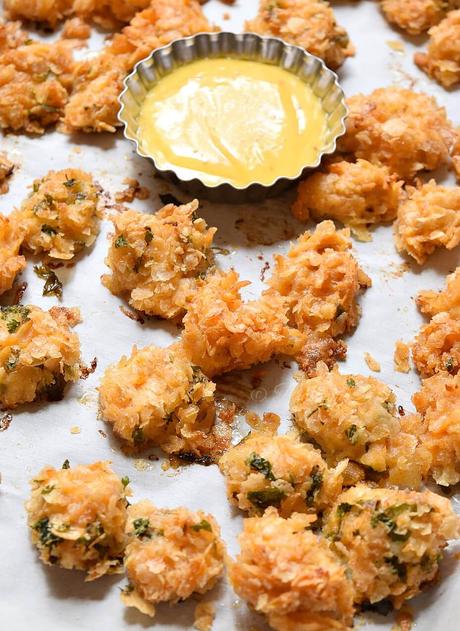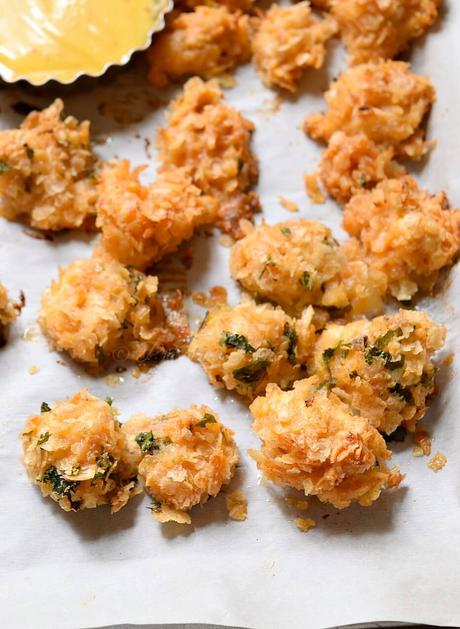 Add more spice level to this as this is very mild in flavor by increasing the paprika in the recipe. Also you can add black pepper powder too.
If you do not find the golgappa to use in this recipe then you can alternatively use cornflakes too.
Add more butter or oil instead if you fry this to be very dry.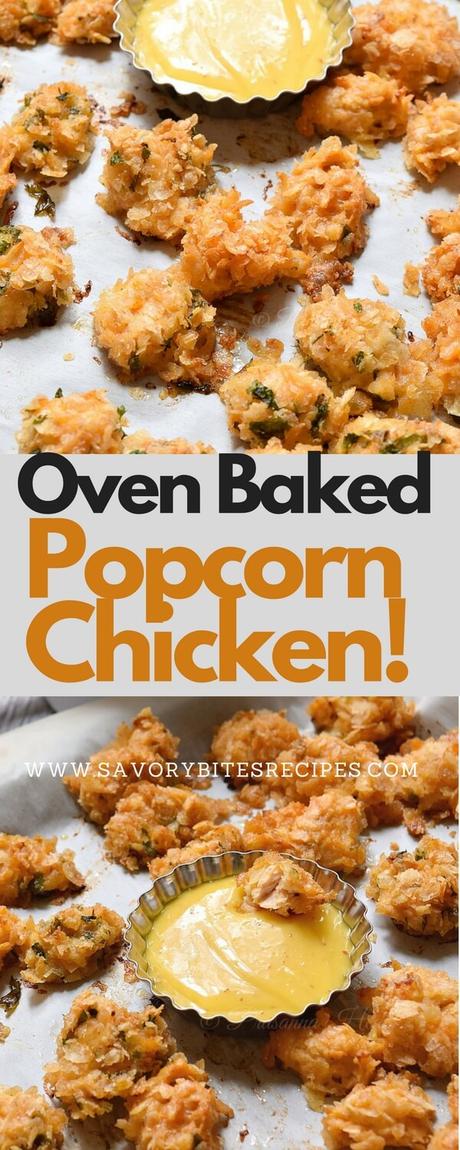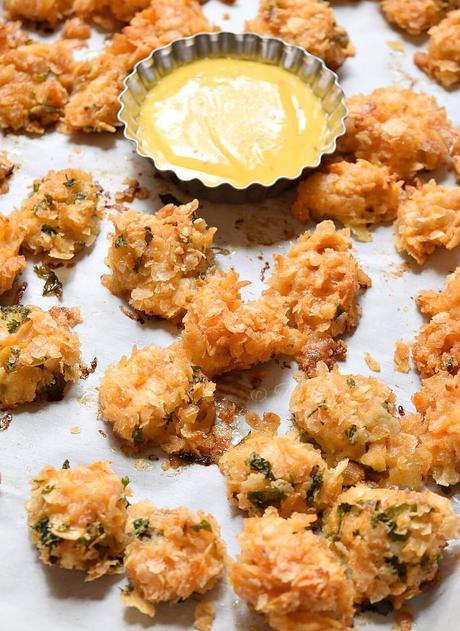 For all of you who do not have idea as what is Golgappa - its a puffed bite size puri,usually used in Indian Chaat/Pani Puri preparations. If you are outside India then you will get it on Amazon and also in any close by Indian Grocery stores. Almost all Indian grocery stores carry this product.Also its readily available to order from Amazon too. Here is the link->
Pani Puri(Puffed Wheat Snack with Mouth Watering Chutneys)
Here is the picture of Golgappa!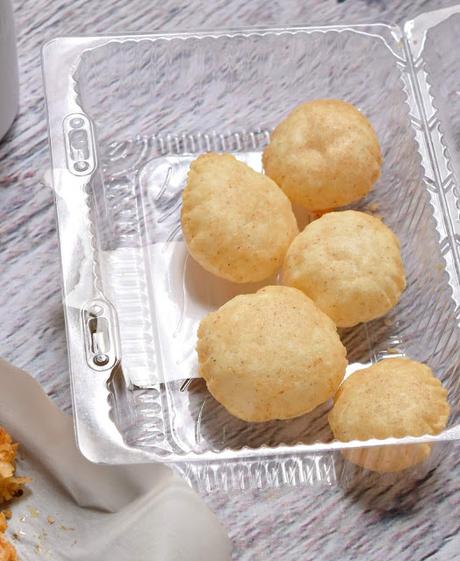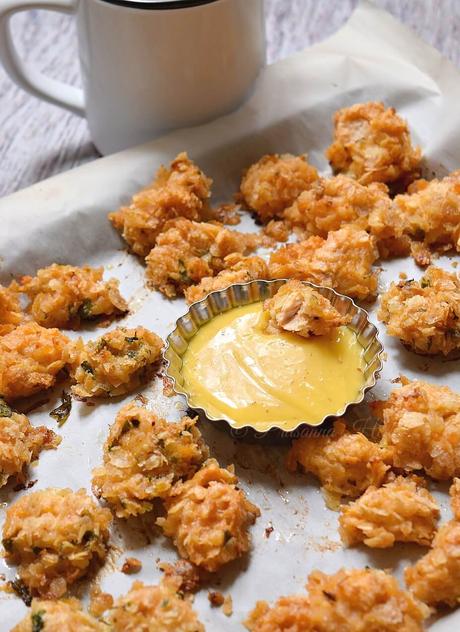 Note: This post contains Affiliate links.