"Microsoft Outlook PST file cannot be found" is a common error that strikes off Outlook screen while trying to access the configured profile. This very issue affects the functionality of the mailbox and the PST file turns to sleep mode. Here, the assumption is that the specified file has become corrupted and the reason for such disaster could be any.
This might have occurred due to abrupt shut down, inaccurate application functionality, malware attack, software conflict, and many more. As a consequence, Outlook fails to address the specific file located on machine.
In this case, Outlook Recovery software has been used to Repair Outlook Data File that has corrupted. Initially I explored the trial version and it offered me the benefit of recovering 25 items from each mailbox component or folder. It also allowed me to restore recovered items to the selected file format. The results acquired from testing phase proved to be successful and I decided to purchase the licensed version.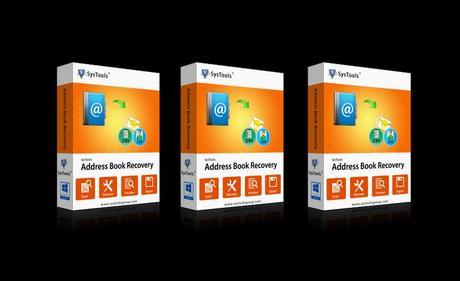 Outlook Recovery
Purchase & Installation Info
Purchase: Support staff is available for 365 days assistance and thus, contacted for knowing the purchase related formalities. After making payment through online medium, the product got delivered in 15-20 minutes. The activation key has been sent to my email id that is been registered while making purchase enquiry.
Download: There are minimum requisites that need to be fulfilled for successful download and installation of the product:
The RAM and processor specifications are 1 GB and 2.4 GHz respectively. The size of the product is 16.1 MB, thus it requires 50 MB of free space on hard disk media. It can be installed over both 32 bit and 64 bit versions of all Windows Operating System.
ANSI as well as Unicode PST files created on any Microsoft Outlook version are supported and can be recovered. But Outlook 2003 or later version is required to access the recovered PST file due to its Unicode nature. The respective application must be configured with a valid POP3 profile.
Installation: If the software is been installed on Windows 7, 8 or 8.1 machine, launch it by right clicking on the product icon and then select 'Run as Administrator' to start the tool.
Expectations based on Scenario
Since the file has become inaccessible; the priority is to recover data components that are in healthy mode and saving them to their original format. PST data recovery and restoration can be done by executing following procedure:
1. When affected file is uploaded to the Outlook Recovery interface, automatic scan is performed and the integrated components get enlisted in the right panel.
2. If thereafter the tool fails to extract items, click on the Advance Scan option as the corruption could be of higher intensity.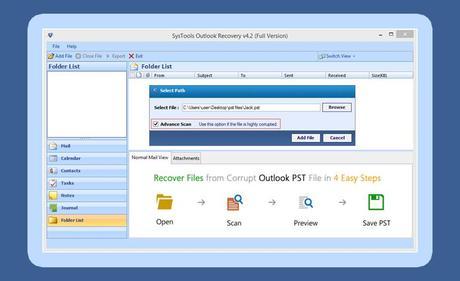 3. The displayed items can be recovered either in batch by selecting them all at once or selective items can be exported by ticking the associated checkboxes.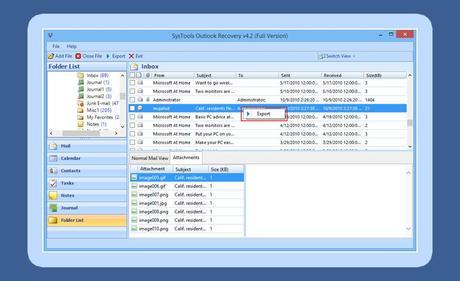 4. After selecting items, another task is to select the file format among the given alternatives that are PST, EML and MSG.
5. Once the file format is been selected, apply email filters by clicking the checkbox available with the option.
6. Then provide the appropriate dates for 'From date' and 'To date' columns; so that the email messages for the proposed period can be exported.
7. Next if PST option has been selected provide suitable volume for splitting PST file into smaller units in the provided box.
8. If EML or MSG file format has been selected, apply appropriate naming term for saving the file on machine.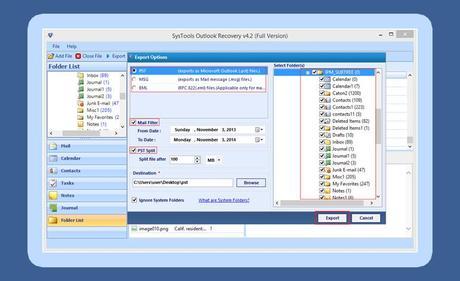 9. Afterwards, provide storage location for saving the resultant file.
10. At last, click on the checkbox corresponding to 'Ignore System Folders' to disable export of these folders.
Exclusive Advantages after Recovery
Export Report: Post-Recovery Benefits
Once the items from corrupted PST file are recovered and restored into selected file format, the tool will generate an 'Export Report'.
This report displays the source location along with the item counts that are successfully exported and the number of items that are failed while export process.
This report can be saved on machine in the form of CSV file. Next time when it is required to restore data from the same file, it will not demand scan.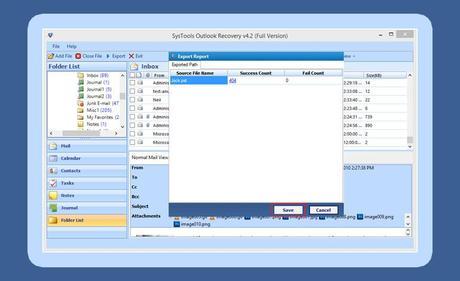 Multiple File Formats: Storage Benefits
Outlook Recovery provides the option to save data as PST, EML and MSG formats. These file formats serves different advantages and can be selected as per requirements.
PST: Data from corrupted Outlook file can be restored into its original format and structure. When restored to this format, data appears to be similar as it was before corruption.
MSG: This format is applicable to email data only and single message is saved per file. These files can further be accessed in Outlook application.
EML: The most flexible file format among three and offers benefit to access emails in cross platform applications as well as over multiple devices.
Extended Accessibility within Panel
The preview for all the recovered components is provided within the tool panel such as selected item content and the enclosed attachments. Different views are assembled to provide better accessibility of the incorporated components.
Normal Mail View: When an email item is been selected, the body content for the elected message can be accessed in 'Normal View' tab.
Attachments Tab: The embedded attachments gets enlisted in the 'Attachments' tab. Clicking the attachment will display the incorporated content in the right pane under respective tab.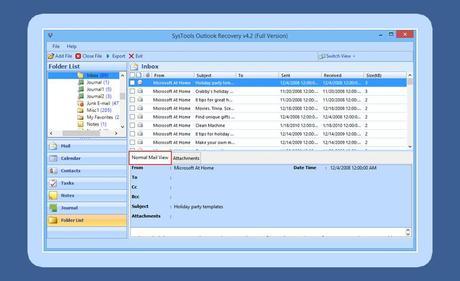 Overall Analysis Report
In this case, when PST turns inaccessible and returns back error message "Microsoft Outlook PST file cannot be found"; the integrated data remains on the edge of vanishing. But, Outlook Recovery recovered all extractable components from the damaged file and forbids it from getting lost. This way, the data is restored back successfully and it offered me the chance to continue business functionality.