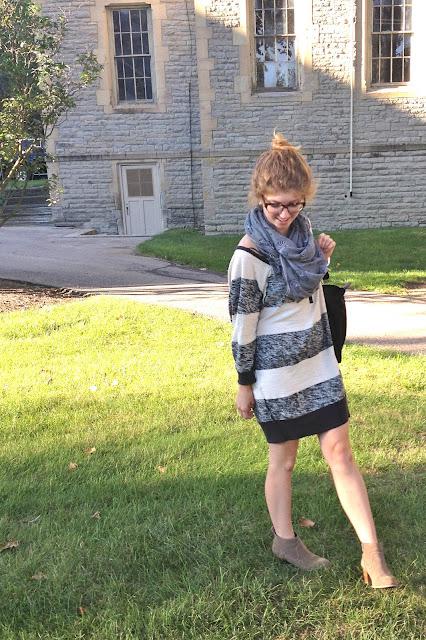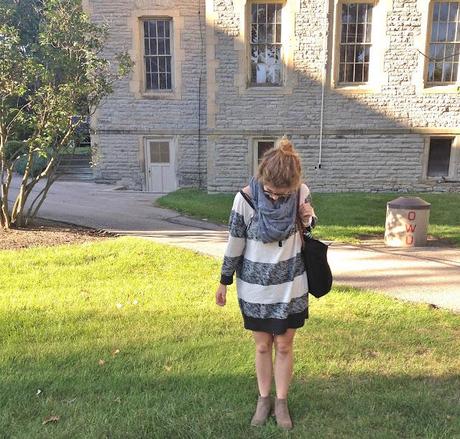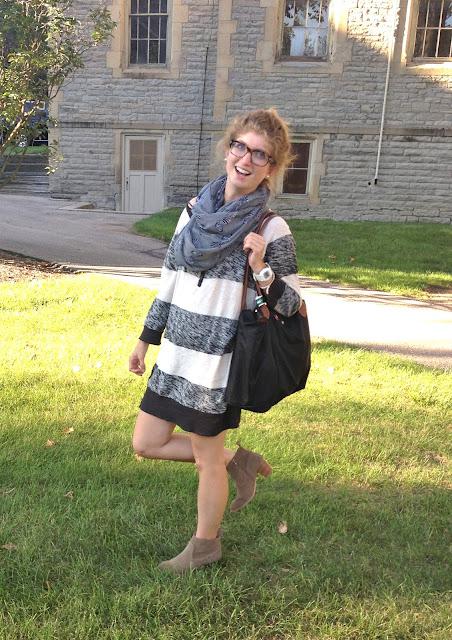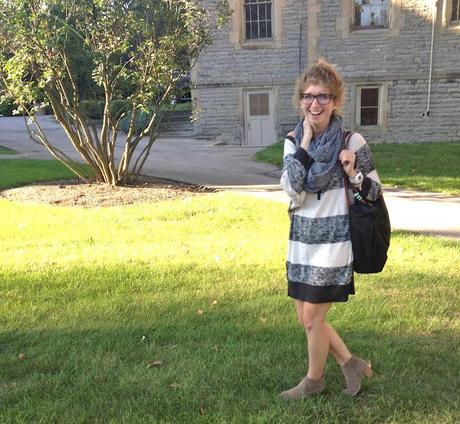 Dress: Free People - Scarf: Similar - Bag: Long Champ - Shoes: Dolce Vita 
These fall days are just beautiful but I am still awaiting the leaves to change colors because that is seriously my favorite thing about Ohio! These were taken right after a field hockey game so I am not looking my best but I loved this outfit, and want to wear this booties with just about everything!
This dress is very free people in the sense where the fit is just a little off, I don't know if you can see but there is a row of buttons down the middle that are buttoned up all the way because even with that it still hangs really low, showing off whatever you got underneath. Cue in the scarf to help me out with this problem.