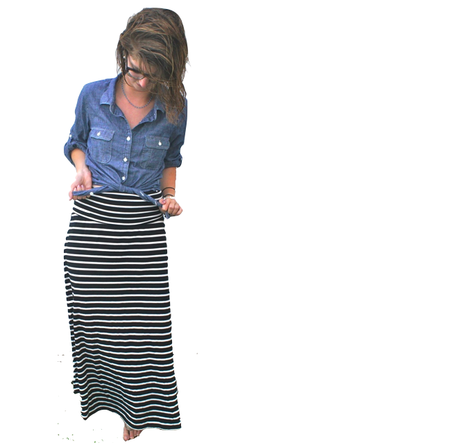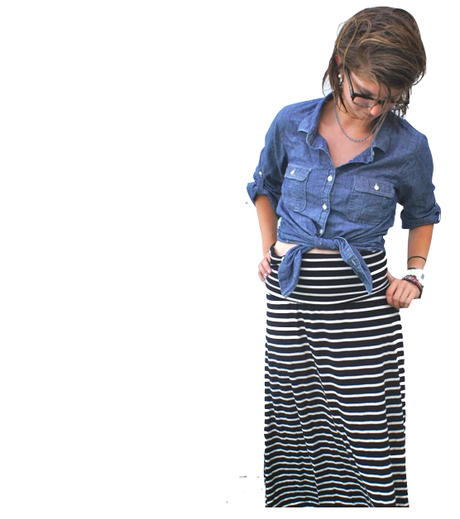 Skirt: Target - Top: JCrew Outlet 
As I wrote the title of this post I had a feeling it sounded like a bad scene from a movie...but its just the truth. My hair is wet and my midriff snuck out a little bit...the problems of tying a shirt. Even though it is a million zillion degrees outside here in Texas, there are those days where I am just sick of wearing shorts and t-shirt/tank and want to cover up a little more. Call me crazy. 
And that midriff is a tad paler in comparison to the rest of my "emily tan" body...or the few parts that are shown. Its all a giant scheme to make you and the world think I am tan, when in fact I am so not.