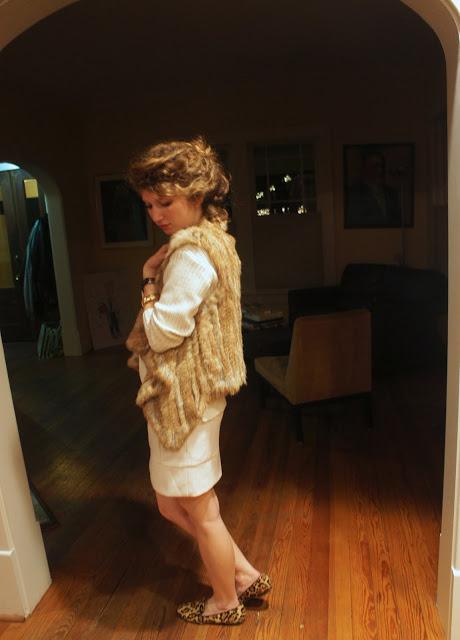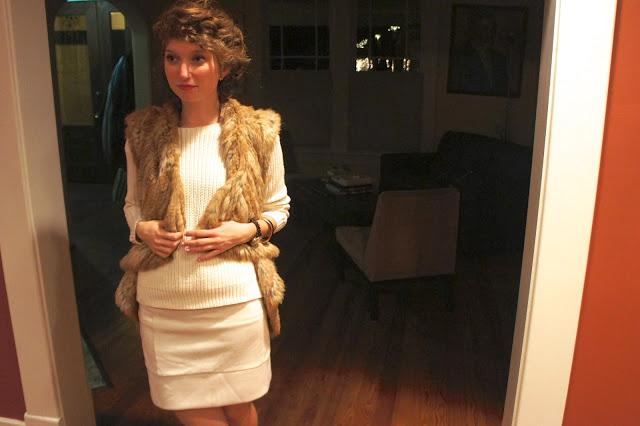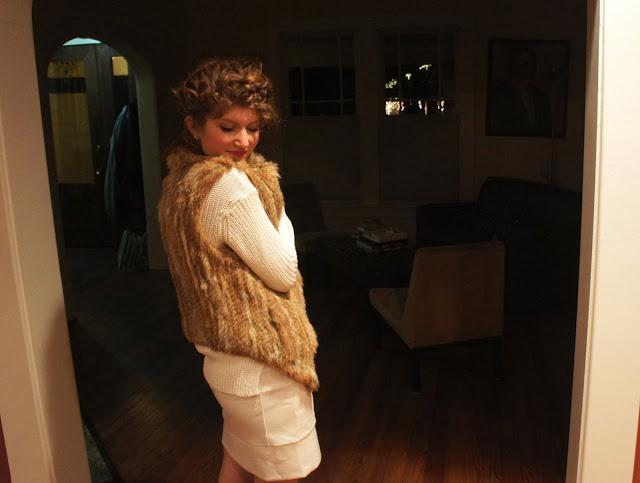 Vest: A Bientot// Skirt: old Banana Republic // Sweater: H & M // Shoes: Steve Madden 
I love white, and despite my mothers "it washes you out" comment that I have been getting ever since picking out uniforms in grade school I have stuck with my love. Winter whites are no exception, I love the way they brighten up gloomy winter days. I keep saying winter, yet I wore no tights or coat. I felt kinda silly at first in this outfit and bare legs, but it's Texas and the day I wore this I saw people in dresses and jack rogers...in December!! 
Ok the vest, it was love at first sight and touch. I worked on Christmas Eve and received a sweet gift from our boss that resulted in three of us getting matching vests in a 3 different colors. Rachel got the grey/brown, Erin the black and I the light, the three of us knew it was something we would never buy for ourselves otherwise so we went for it . The cut is different then most fur vests I have seen, the shoulders are wider and the extra length in the front allows you to wrap it around your self a little.  With all of that I cannot take it off, and have been wearing it as my only outwear while in Houston.