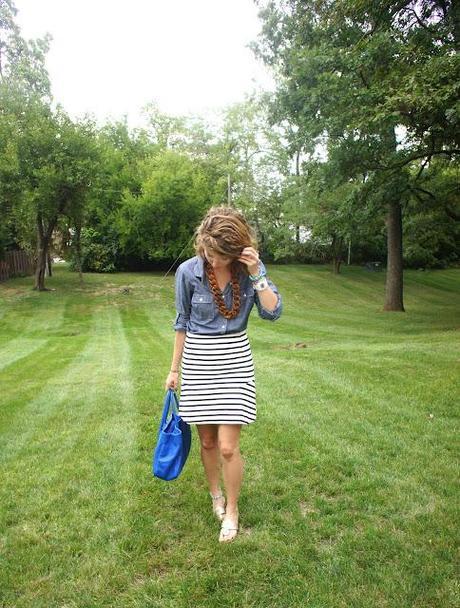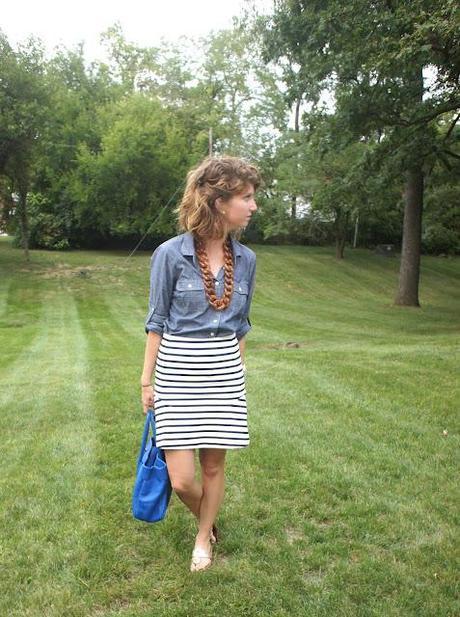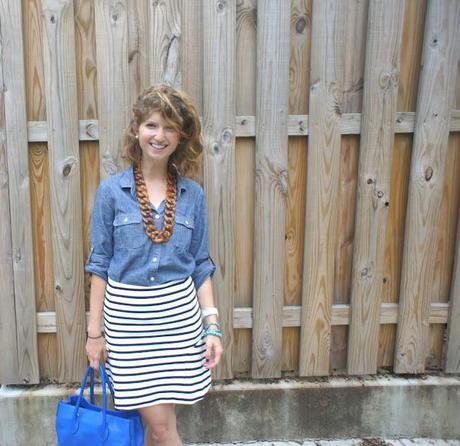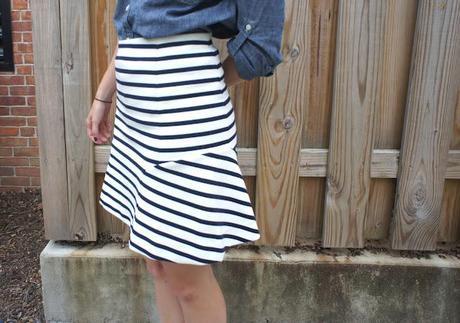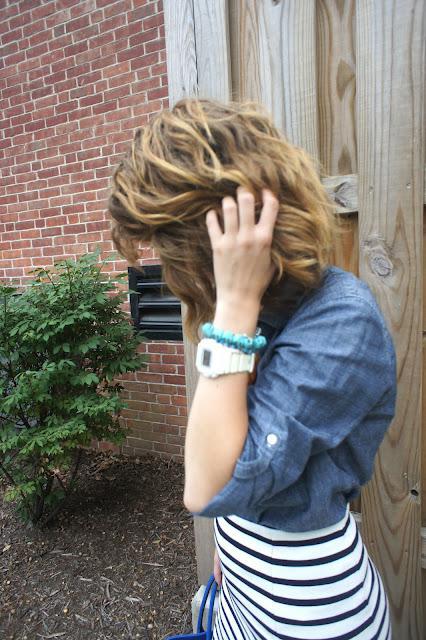 Skirt: Ann Taylor - Top: JCrew Factory - Necklace: Angela Caputti - Bag: Courage b. c/o Abientot  
You know when people always joke "ah what if people see me as I am taking pictures.." well I have fortunately been able to limit that to neighbors and friends until last week. I was taking these pictures in my backyard  when too shots in I look over and see three guys walking buy, and then looked the other direction to see a huge group of people in another backyard...of the president (of my university) house. I tured bright red while Mary Logan screamed out "just blogging...simply southern check it out!!"....quite a small scene we were making on a quite Wednesday afternoon.  My friend M even tried to trick by texting me saying "yeah the president just saw you..." now normally that would not really matter but here it kinda does. I see the man pretty often around campus, like yesterday at a field hockey game....oh the benefits of a small school. 
But too the outfit....this skirt is aahhhmazing its currently sold out (sad) but is still possibly available in stores. It fits so well, hugging just the right places and flaring out right where you want it to.