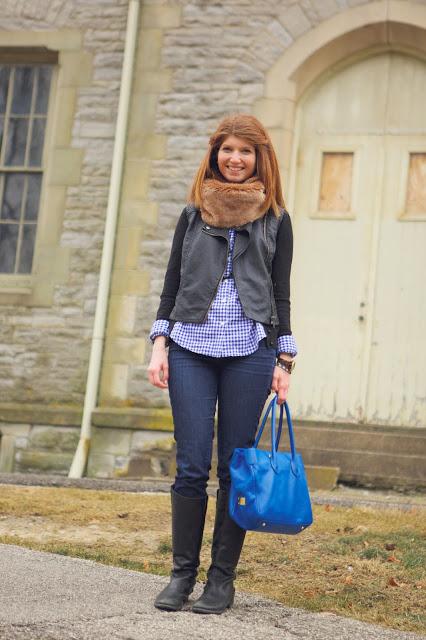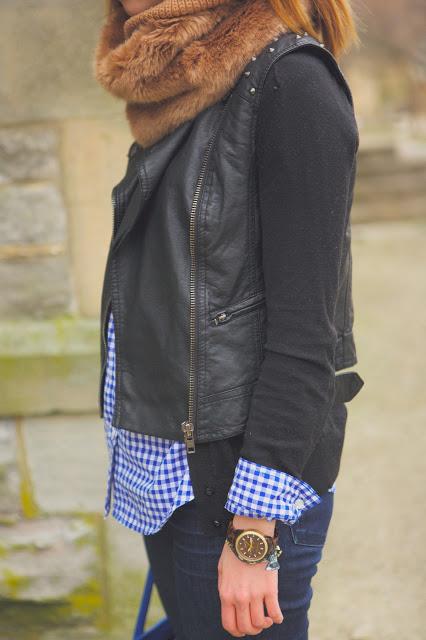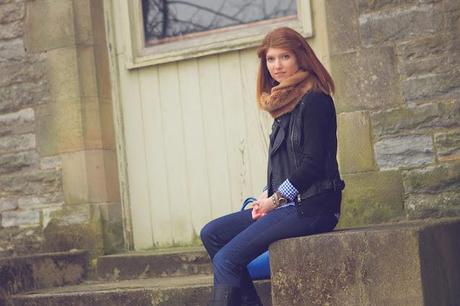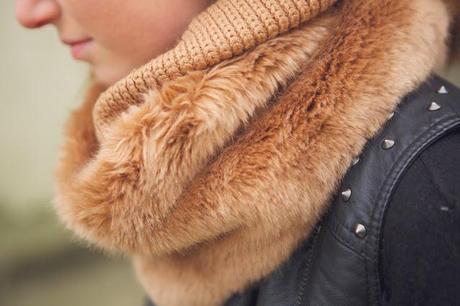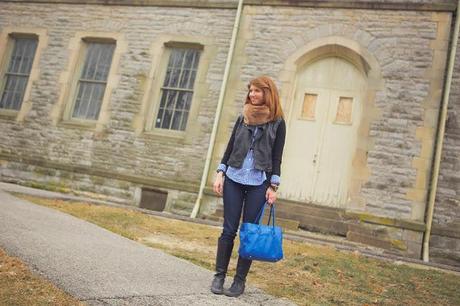 Vest: Forever 21 // Sweater: J.Crew // Shirt: Old Navy // Snood: Banana Republic // Jeans: J Brand (similar) // Boots: Madewell // Bag: Courage B. 
I wrote a post a while back about my leather vests and I finally found one I liked at forever 21, because who knows just how often I will actually wear it. It has studs making it a little more rocker...well rockier than a plain leather vest already is. Pairing it with the gingam/cardigan combo was a good way to tone it down a little bit, make a little more me. I am mainly excited for spring to come so I can wear it over dresses!
Pairing gingam with darker colors is the perfect way to being this spring/summer staple into these cold winter days. It not only brightens up your outfit but allows you to have more turn over of your clothes than usual.