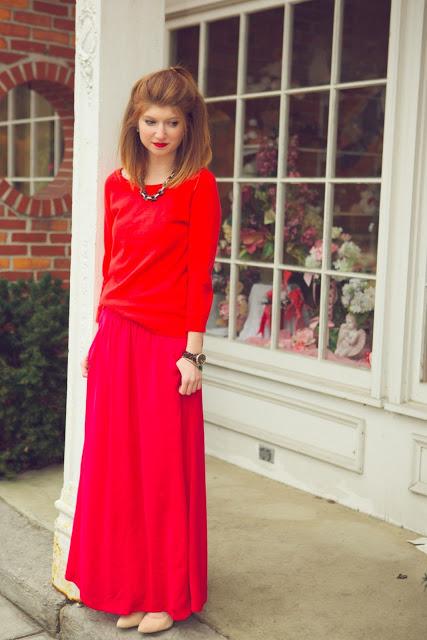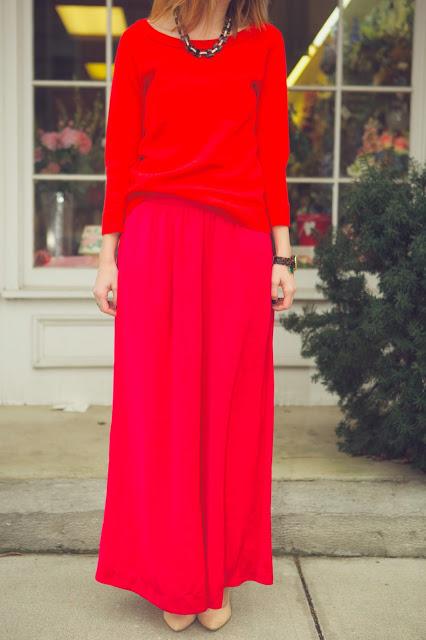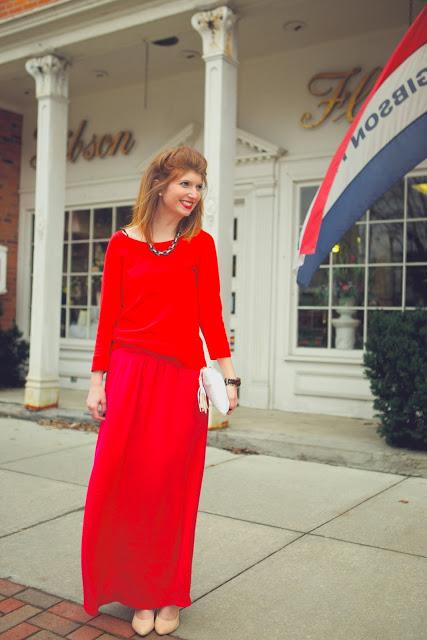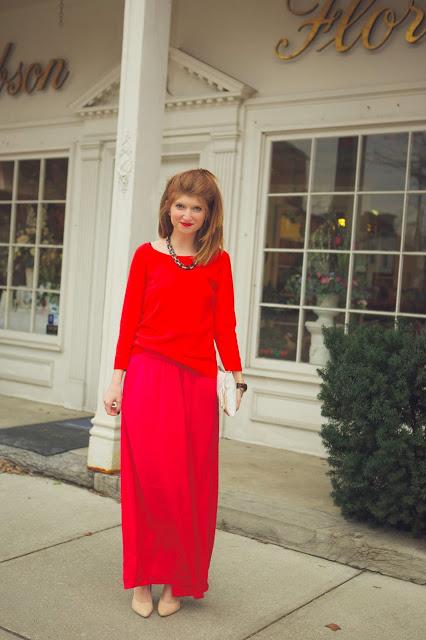 Skirt: last year Gap (similar on sale!) // Sweater: Gap // Heels: ShoeMint // Jacket: Forever 21
Ever since I saw pink and red paired together last year by Emma Stone on the red carpet I have been waiting for a time that it was appropriate. What better time than valentines day? 
I go back and forth on this holiday, I hate that I am typing this but I love love so why not be able to have a whole 24 hours to be as cheesy as you want and get away with it? But then I think why do you need a day? Shouldn't we all show our love everyday any day? The boy sent me a beautiful cobalt blue orchid with a note "orchids are better than roses" (if you saw my instagram yesterday...that's who they were from). It was thoughtful and romantic yet not too cheesy! 
What are your valenties day plans?