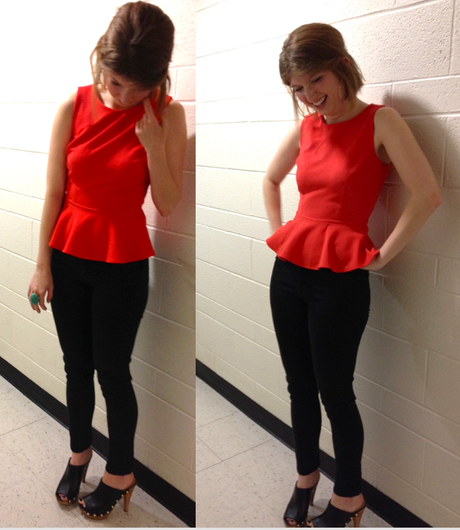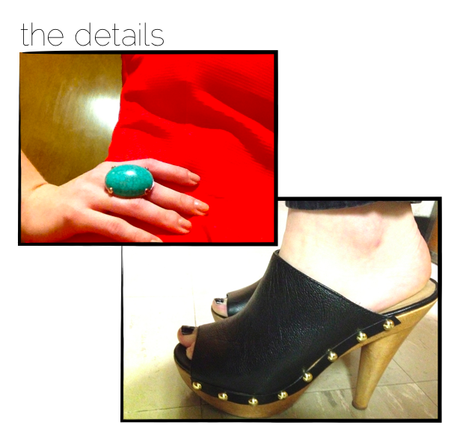 Top: Forever 21 (
similar
). Jeans: Forever21. Ring: Forever21. Shoes: (old) Steve Madden
First thing about this outfit...it was the first time I ever wore hoops. It was a weird experience, I always admire them on others but never thought I could do it. Thanks to my new 'do' I was feeling confident about it..thoughts?
Secondly, I have a strong love for this peplum look, on
dresses
, and skirts too. I think it is super flattering...which is odd to think at first yes but I say it with confidence.
Thirdly...the shoes I go back and forth on them. Sometimes I think they are too much but other times (like this outfit) I think they give a more conservative outfit a little spunk.