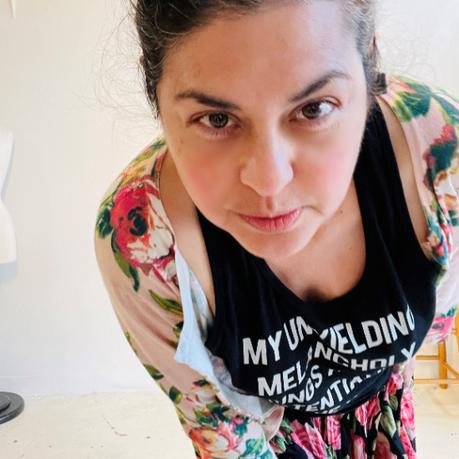 MY UNYIELDING MELANCHOLY

Worn this past summer- 
I like the play of the graphic black + white with the romantic pink florals.
The sweater was a gift from Joyce. It's great for Seattle summer layering.
The tank and the shoes are new items, and both found me via Instagram ads, lol.
The skirt was a vintage Etsy find.

NOW WEARING
pink floral cotton cardigan sweater- GIFTED
black graphic tank- BOREDWALK
vintage black + pink rose floral maxi skirt- ETSY
checkerboard chunky sandals- ALOHAS