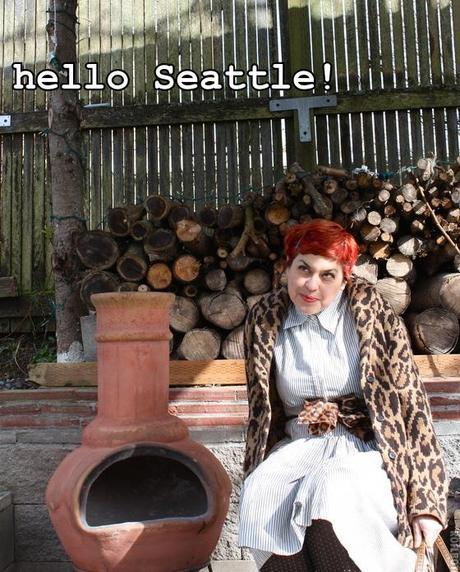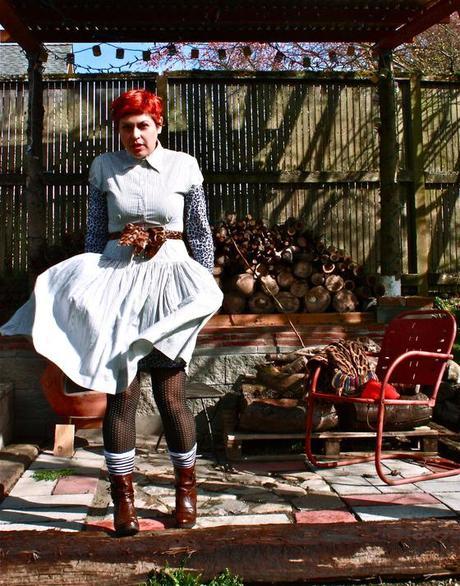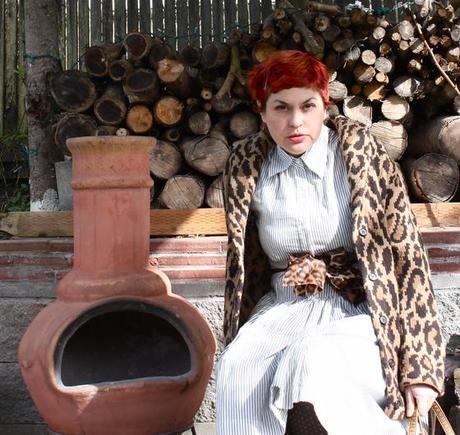 Layers make things right, here. The day these pictures were taken, it had snowed twice, hailed some, and then rained. Sandwiched between these flurries were a few hours of bright sunlight. I took the opportunity to take my first Seattle outfit post in this brief respite. These are the photos. I am wearing two dresses, one a thrift store score, a lovely striped cotton shirt dress by Norma Kamali. The other, my newest acquisition from
Karina Dresses
, a long sleeved black and white animal print shift dress.
I'd like to take a moment to introduce you to some local Seattle-area fashion blogs that I've recently discovered: 
Thrifted Shift

Fleur d'Elise
I haven't met any of them yet, but I've chatted with a few via emails and Facebook. I'm looking forward in meeting them- hopefully soon.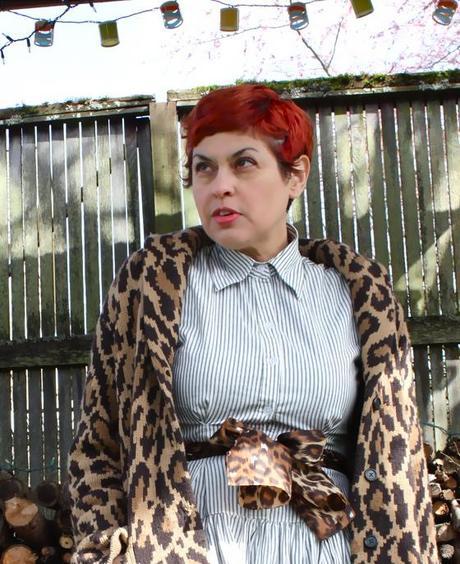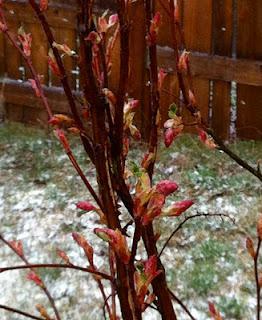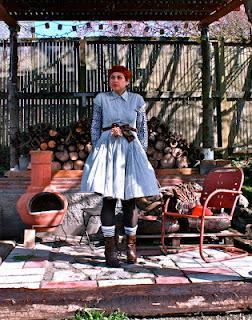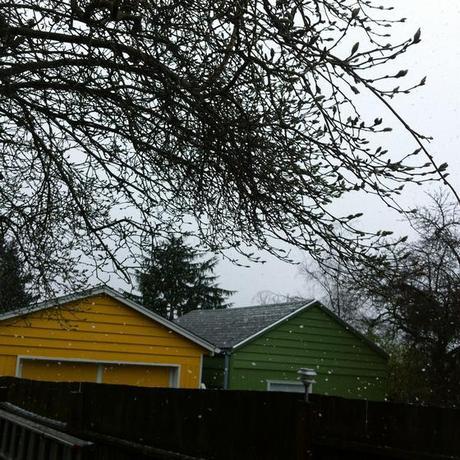 Now Wearing: 
Norma Kamali cotton vertical striped dress, thrifted
Josie silver cheetah print knit dress, c/o Karina Dresses
Ralph Lauren chunky-knit animal print cardi,thrifted
vintage scarf as bel, thrifted
polka dot print tights
striped cotton socks, thrifted

non-leather brown booties, Target