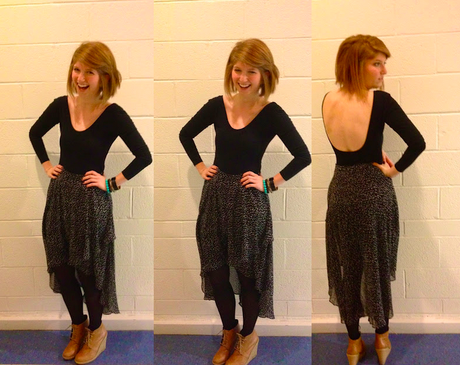 SKIRT:
Forever 21 Diagonal High- Low
. LEOTARD:
American Apparel
. SHOES: c/o Loop 
BRACELETS:
Jcrew
&
A Bientot
I immediately fell in love with this skirt, when I showed it to my friend she goes " I knew you were going to try that on"....I love when people know exactly what you like. As I have been saying a lot recently, I am so excited that I can also wear this in this summer with a white T. 
what are you opinions on this high low look?