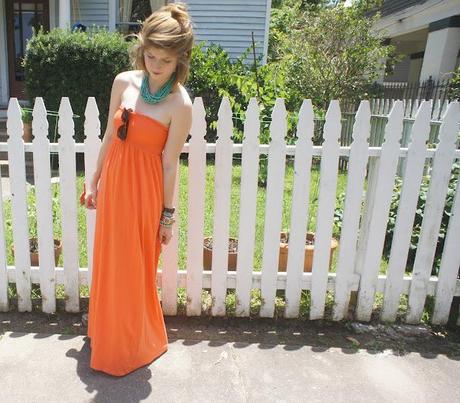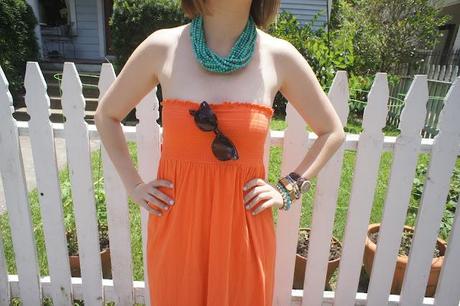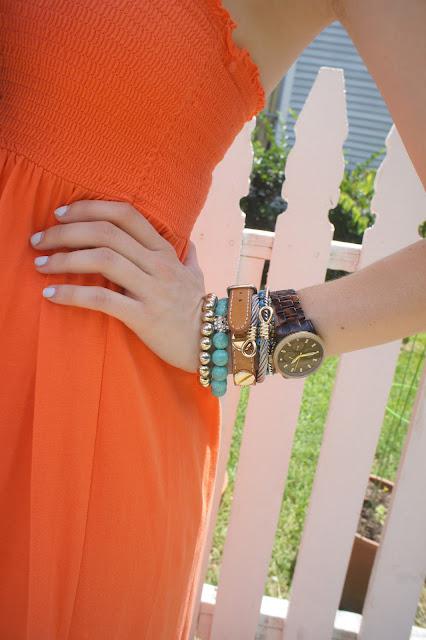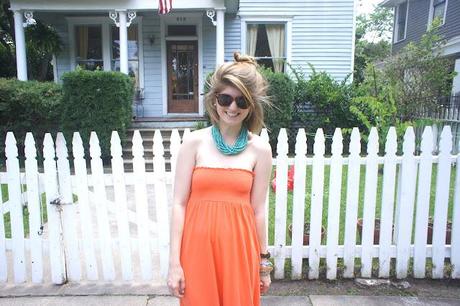 Dress: old Old Navy (similar) . Necklace: A Bientot. Wrist: Micheal Kors, A Bientot & vintage. 
I originally paired these two together at camp last summer, when I did not have my whole closet with me and was looking for something new and colorful...this definitely fits both.
A little story about this necklace:
This necklace as you probably have realized by now, its my favorite piece I own. I worked all summer two years ago and got it as my end of the summer treat ( this years will be featured soon). The whole summer my mom kept telling me it was too much money (we disagree on this topic far too often) but once I got it she could not stop stealing it from me..begging me to leave it Texas for her. After I got all of the " I told you so"'s out of my system I decided to let her experience the power of this necklace, leaving it for her in winter... because as we all know people in Houston are not the beeest about switching out wardrobes for the seasons like they are in Ohio (and now I am). Too this day ( two years later) she still wants one, and now wants ME to get for her...hmm I will THINK about it mom.