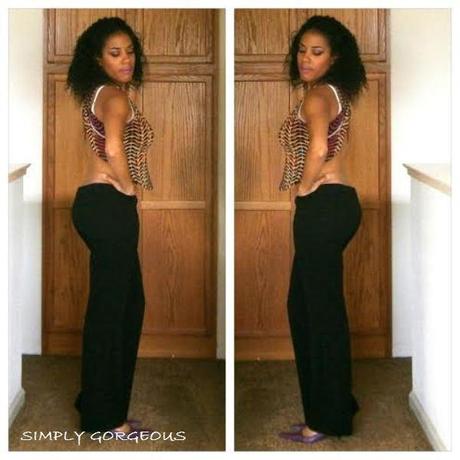 Hey Gorgeous! I love to wear a nice pair of pants paired with a "trendy" top. So for yesterday's look I wore simple black pants and a multi-color animal print top that has the back open. For shoes I decided to bring out some pumps that I don't wear very often but they completed the outfit perfectly. I hope this inspires you.
Black + Prints Outfit of the Day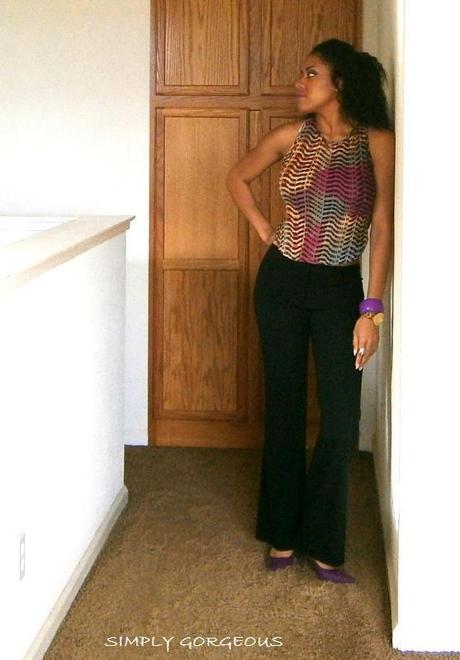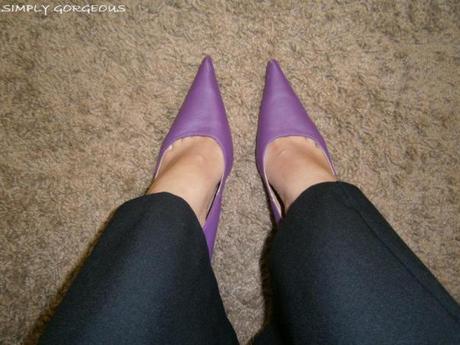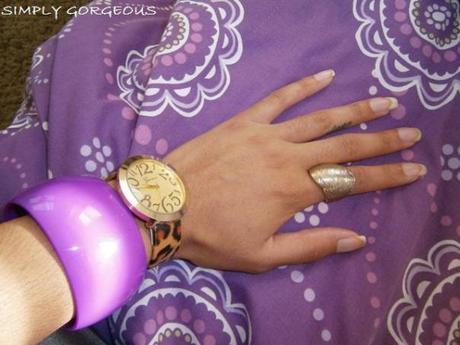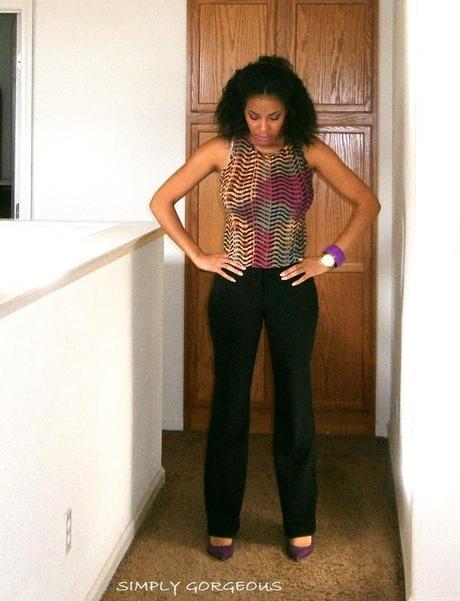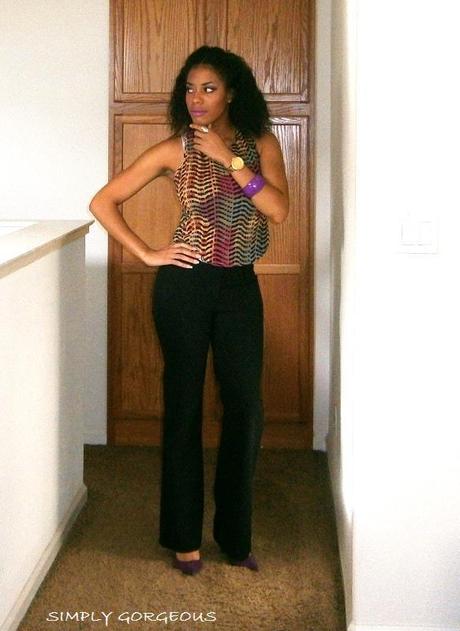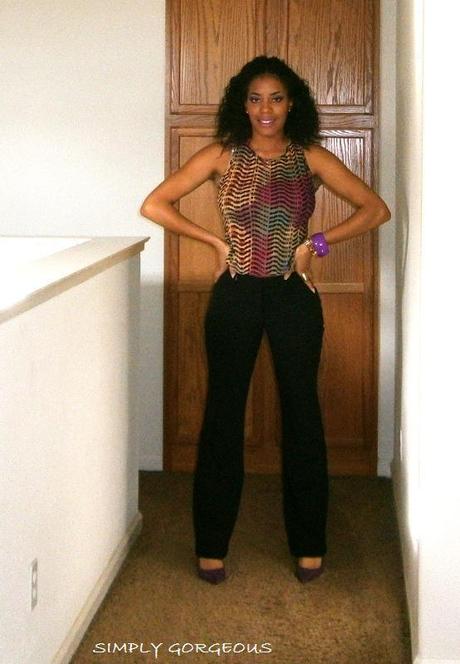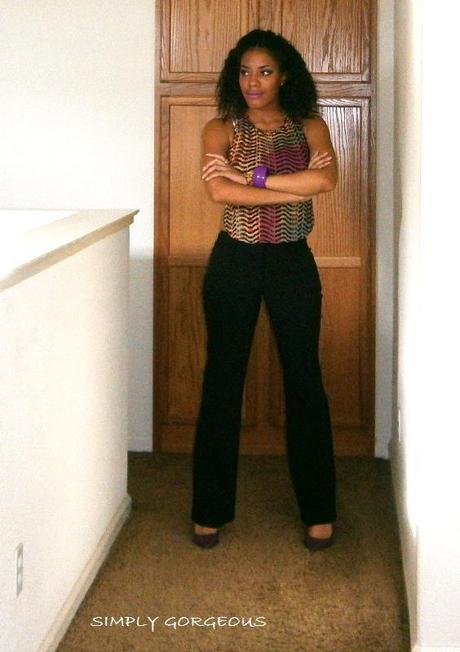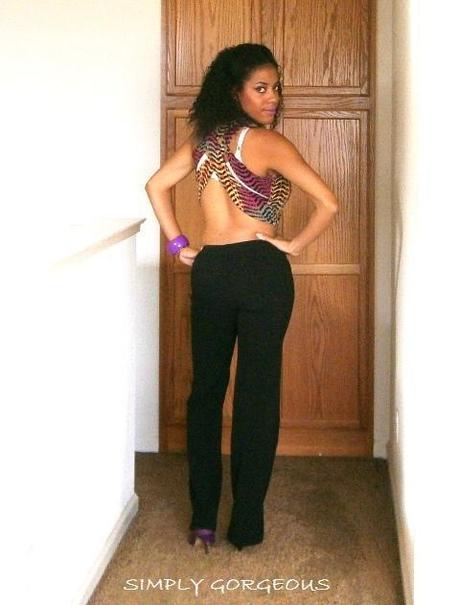 OOTD Deets:
Pants | JC Penney
Multi-Print Top | JC Penney
Purple Pumps | Gifted
Gorgeous, thoughts? Let me know in the comments.
Stay Gorgeous!