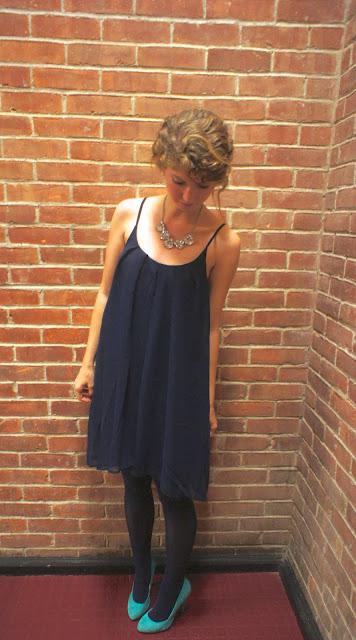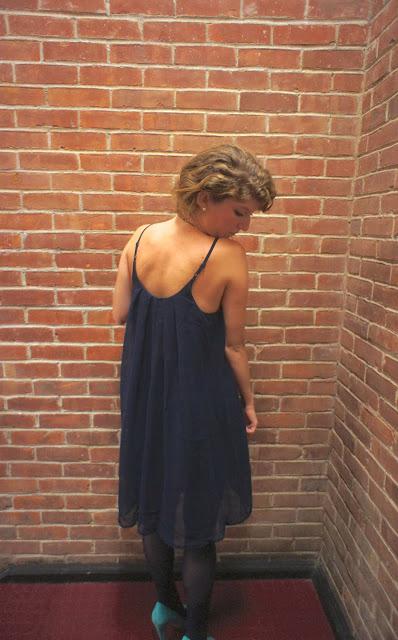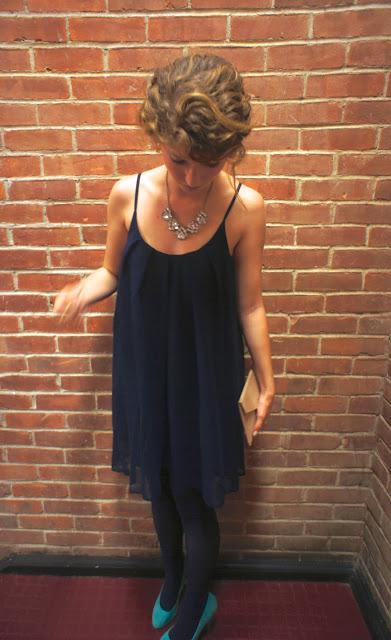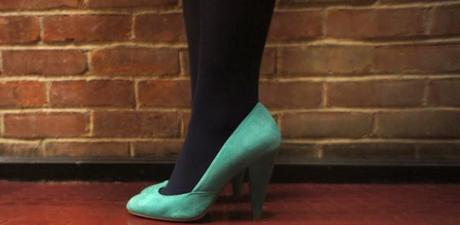 Dress, Necklace & Shoes: Forever 21 - Tights: Target - Clutch: GiGiNYC
This entire outfit cost under $60...excluding the clutch.  And the whole thing was purchased in one trip to Forever 21...amazing.  I wore it to a birthday party for my two girls friends this weekend, and one of them even asked if my necklace was from Kate Spade...HA thats a good joke! Sometimes Forever 21 jewelry is a serious miss, but this necklace was/is a huge hit. I have been wearing it non stop, and am confident it is going to make it through all my wears. 
Of course this dress is no where to be found on their sire, but its ft is perfect, very loose and open which I always look for in a dress especially a staple like this because it becomes the perfect go to. 
Oh I almost forgot to touch on the shoes...my personal favorite part of this outfit. I saw them on hold behind the counter and almost screamed at the guy being like where are those beautiful things?!  For a whopping $22 these shoes are perfection, a good heel height and obviously amazing color. I will admit the are not the most comfortable things in the whole world, but who cares for that price I toughed it out.