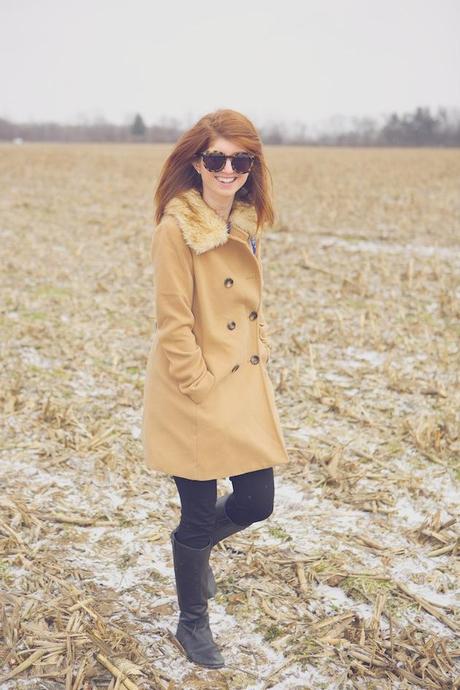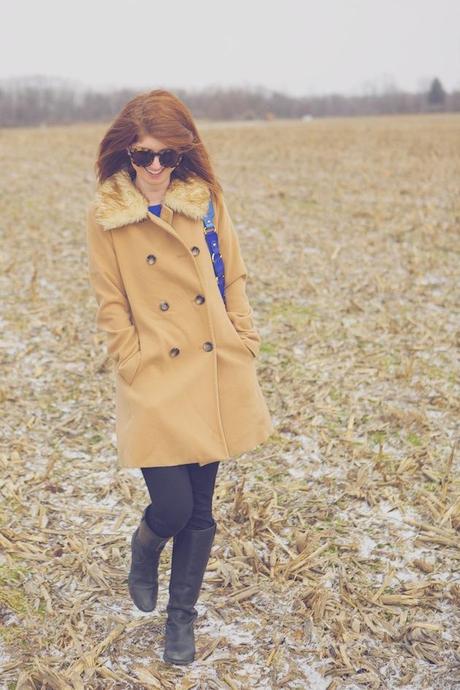 Coat: old Forever 21 // Pants: JCrew Ridding pants // Boots: Madewell // Sweater: Gap // Bag: Ann Taylor.
2 warnings: one it seems as though I cannot stop wearing cobalt...ops! Secondly you are probably going to be seeing a lot of this coat. I snagged it at a f21 sale last winter for I want to say under $20 and rarely take it off once winter hits! The faux fur collar makes me feel very old time classy and chic. So when I am not alive enough to get fully dressed I throw this on over a sweater and boom I feel like I maybe possibly look like I tried when really the coat is doing all the work for me.
Shop similar coats:
oh p.s welcome February!